Albion football, girls soccer stay undefeated and advance in Sectionals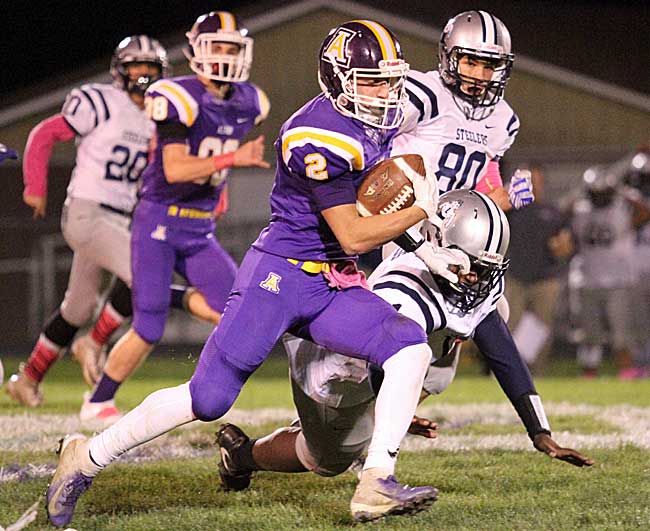 Photos by Cheryl Wertman
ALBION – Albion's Matt Kovaleski returns a kickoff for a touchdown in a 34-14 win for the Purple Eagles against Lackawanna on Friday evening.
Top-seeded Albion hosted the No. 8 Lackawanna in the quarterfinal round of the Section VI Class B playoffs. The victory advances Albion to a semifinal round home field meeting with No. 4 Cheektowaga at 7 p.m. next Friday. Cheektowaga ousted No. 5 Dunkirk 40-8.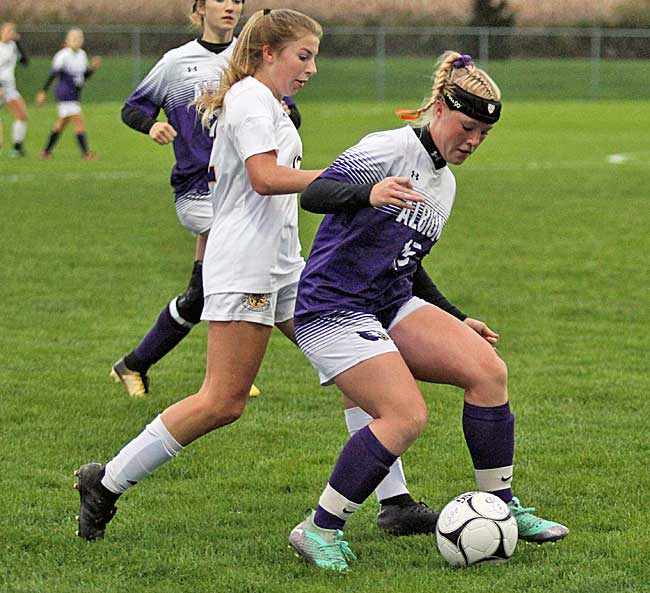 Albion's Paige Derisley works to keep the ball away from Springville's Hannah Goetz during the host Purple Eagles sectional win on Friday evening.
The No. 4 seed Albion earned a 3-1 victory over visiting No. 5 Springville in a Section VI Class B1 quarterfinal soccer clash of unbeatens.
Albion improves to 16-0-1 while Springville suffers its first loss of the season and finishes at 12-1-3.
The victory advances Albion to a semifinal meeting against top seeded East Aurora at 8 p.m. Tuesday at Williamsville East. East Aurora downed No. 9 Newfane 4-1.
For more on the football and soccer games, click here for Local Sports.