Students help get Albion flowers ready for downtown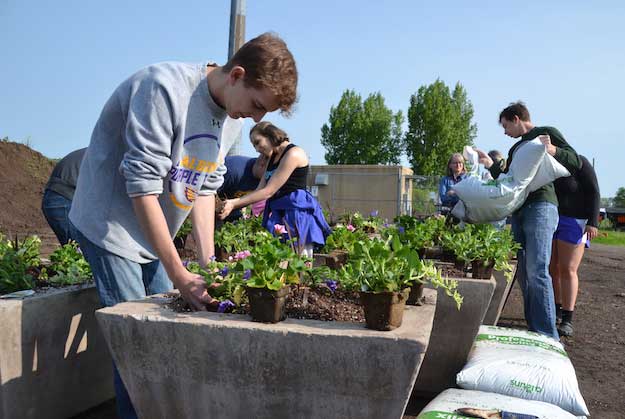 Photo by Tom Rivers
ALBION – Zach Moore and his classmates in the Albion AP Biology class this morning helped plant flowers in 17 planters that soon will be set in downtown Albion.
The students are in Sandy Climenhaga's class. The bio students learn about flowers as part of their class. They study photosynthesis and dissect flowers to learn about plants.
"They are active students who really care about their community," Climenhaga said.
Her students have been helping plant and water flowers for the downtown the past six years.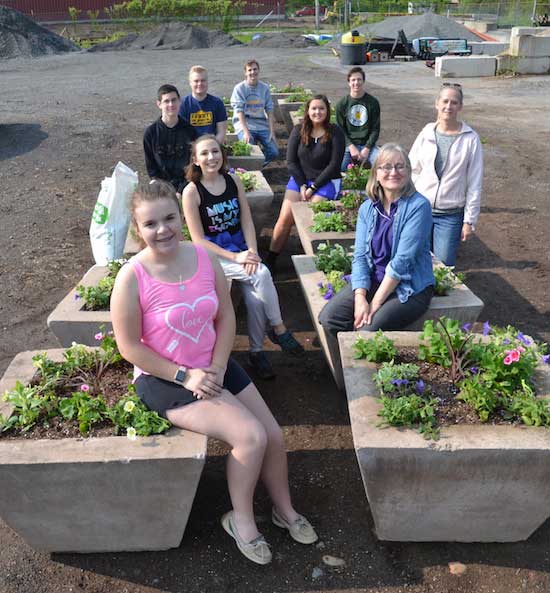 The group includes, front to back: Hannah VanEpps, Sandy Climenhaga, Kaykyn Holman, Albion Merchants Association President Lisa Stratton (standing at right), Conner Hollenbeck, Isabella Gibbs, Garrett Derisley, Zach Moore and Nate Fearby.
The Village of Albion, Town of Albion and area businesses all shared in buying the flowers. Lisa Stratton, president of the Merchants Association, coordinated the effort. She said the flowers should be out on Main Street, along with hanging baskets, in time for Memorial Day weekend.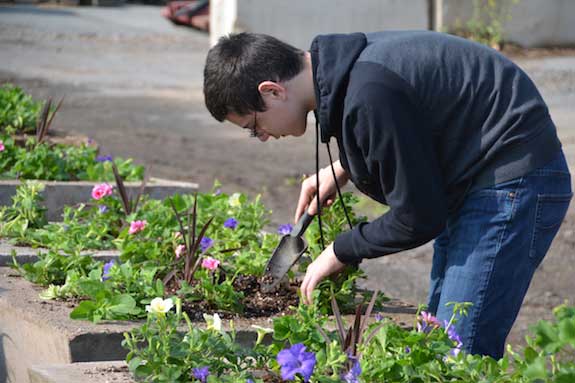 Conner Hollenbeck plants some of the flowers this morning.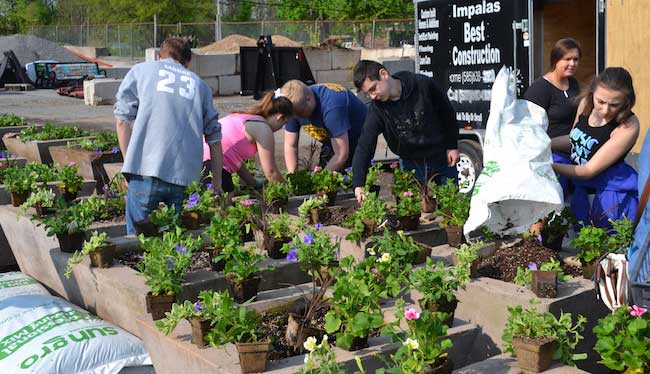 Kaylyn Holman, right, fills a planter with a planting mix.