Albion FFA students loading up thousands of pounds of produce
Food will be delivered to Community Action this morning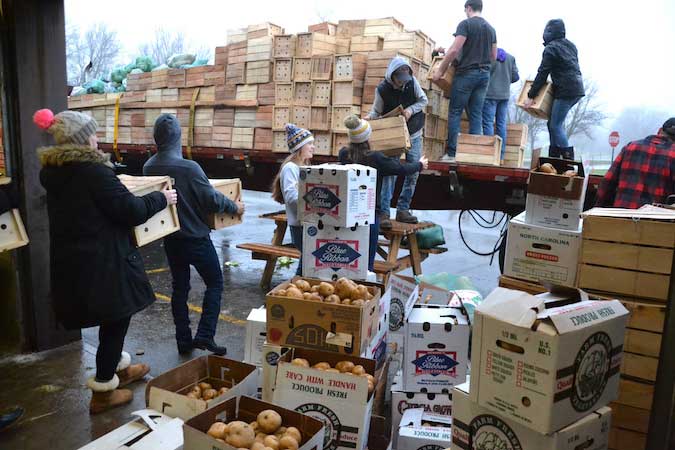 Photos by Tom Rivers
ALBION – Albion FFA students load a flatbed trailer this morning with produce donated by local farmers. This is the FFA's 10thannual food drive. Last year there was 35,000 pounds delivered to Community Action.
There isn't a final tally available yet today, but FFA members said it looks like there is more food this year.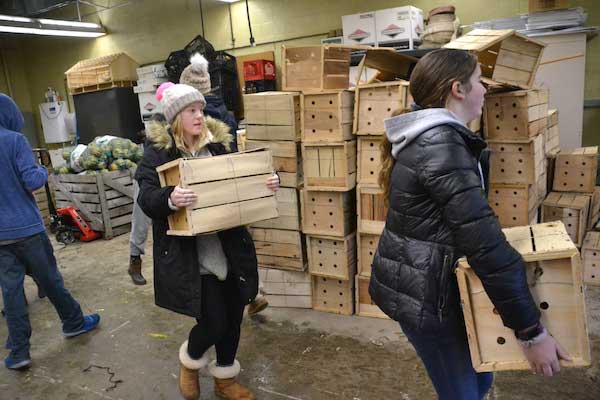 Paige Derisley, left, and Meganne Moore carry crates of carrots from the ag shop. Many of the FFA students arrived at 6:30 this morning for the big effort.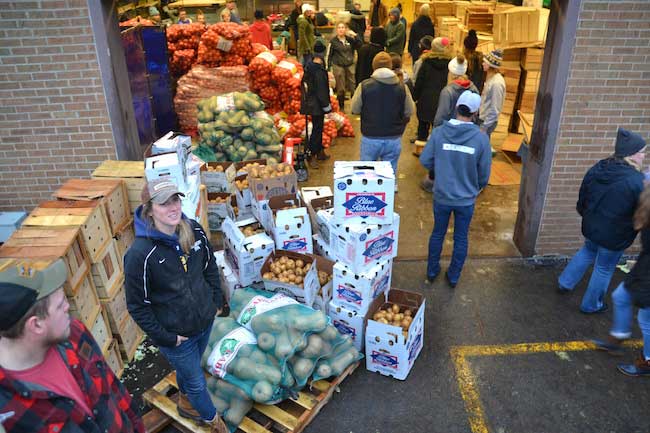 Paige (Levandowski) Hungerford, lower left, is the FFA advisor this year. She was a student in 2010 when the FFA organized the first food drive. They filled four pickup trucks with food the first year. Now the fill a long flatbed trailer and other vehicles.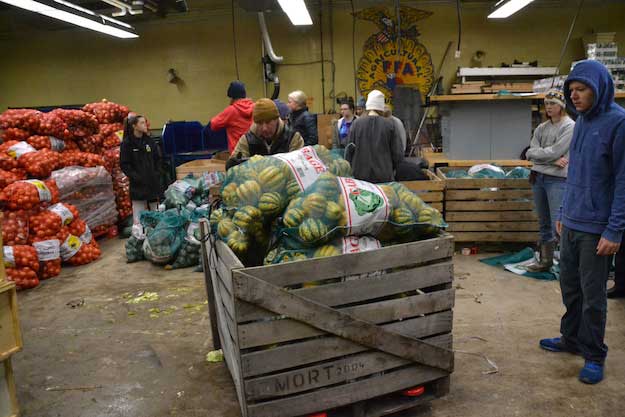 Barry Flansburg, a member of the Albion FFA Alumni, helps with the food packing this morning. He is moving a bin of squash.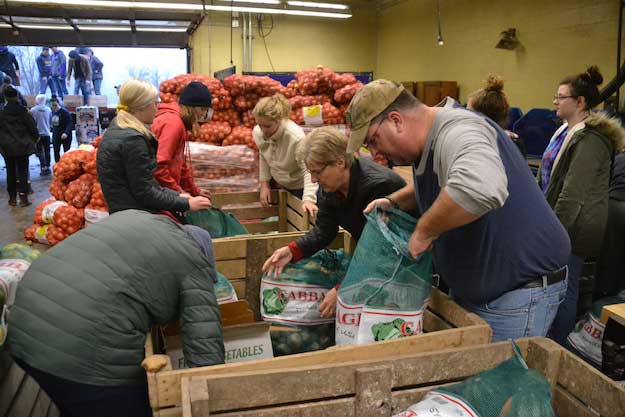 David Bertsch, right, and Patricia Levandowski (Paige Hungerford's mother), help with the packing this morning.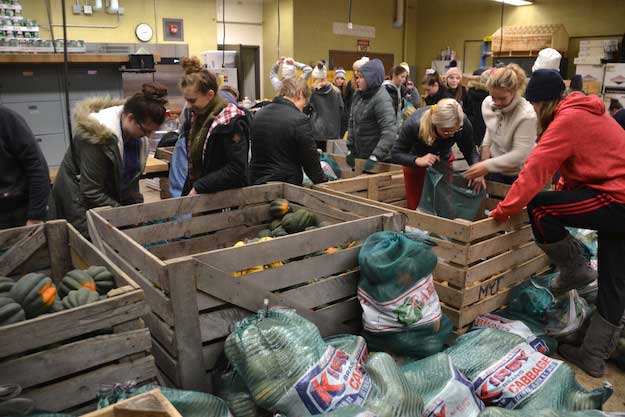 The FFA students fill bags with squash and other produce which is headed to Community Kitchen and other local food pantries.
(Click here to see a video of the students loading up the flatbed trailer with produce.)