Albion FFA students collect 35,000 pounds of produce from local farms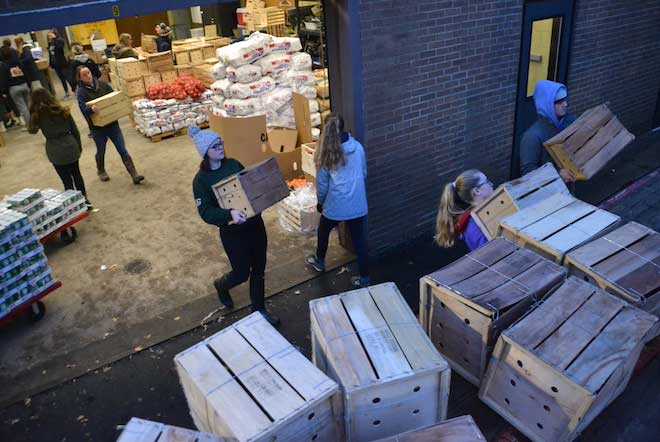 Photos by Tom Rivers
ALBION – FFA students from Albion were up early this morning to load produce for the annual FFA food drive.
The food was packed in bags, crates and boxes by the FFA on Friday. It will be delivered this morning to Communty Action of Orleans & Genesee.
The students were joined this morning by Paige Levandowski, in back left. She was an FFA student in 2010 when the Albion chapter had its first food drive. It collected 3,000 pound then and delivered the food to Community Action with two pickup trucks.
Levandowski is in her first year as a middle school career and technical teacher at Albion.
The food drive grew to 9,000 pounds in 2011, 17,000 the following year and 19,000 in December 2013. The FFA reached 27,000 pounds in 2014 and reached 30,000 for the first time in 2015. It was at 33,000 pounds in 2016 and now has hit 35,000 pounds the past two years.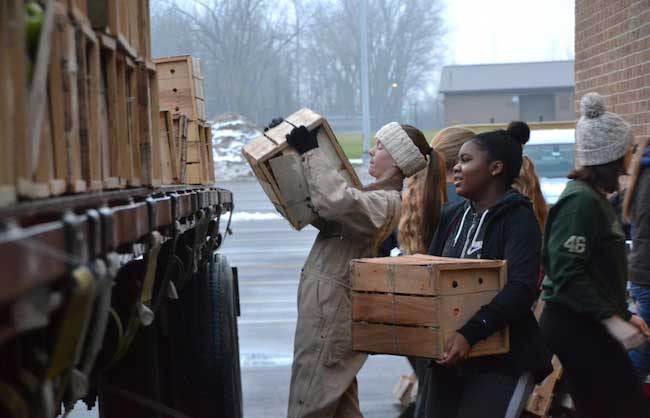 Loren Beam, left, and Aneesa Jackson, both juniors, carry crates full of onions. Aneesa helped for the first time with the food drive today.
"It's fun," she said. "There are a lot of people here."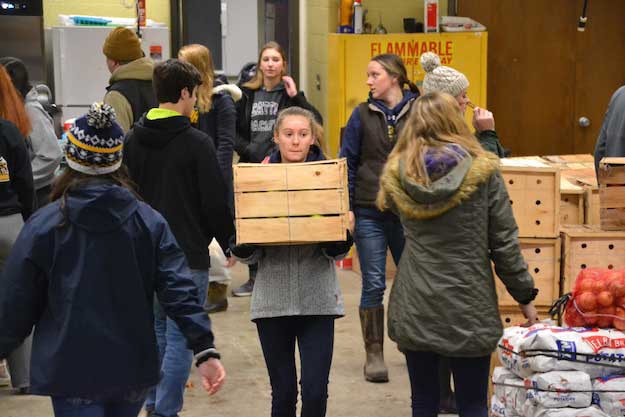 Emma Mathes, a senior, carries a crate of apples.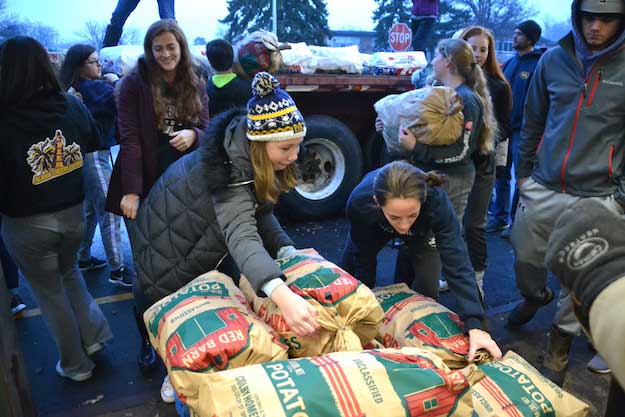 Emily Graham, left, and Abby Pappalardo grab 50-pound bags of potatoes.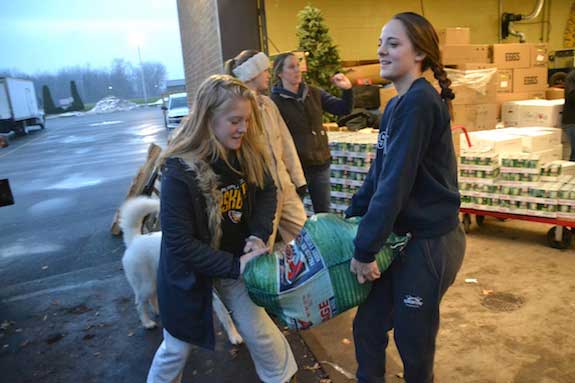 Kendall Derisley and Abby Pappalardo work together in carrying a big bag of cabbage.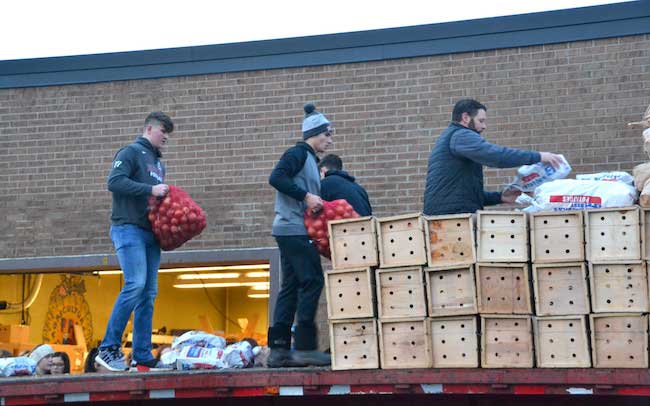 Cody Wilson, left, Michael DiCureia and FFA advisor Adam Krenning load bags of onions and potatoes on a truck from Panek Farms.