Albion FFA puts on Fall Festival for 600 elementary kids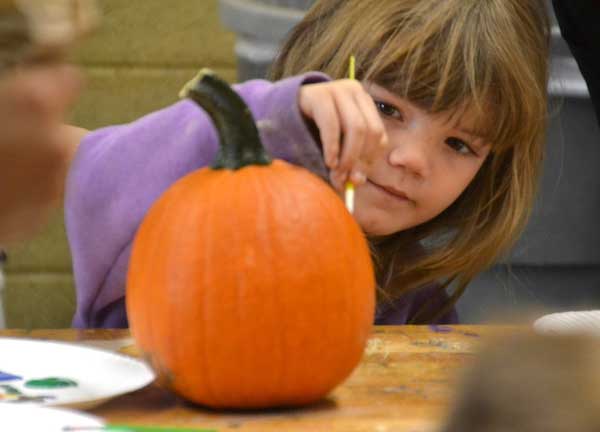 Photos by Tom Rivers
ALBION – Amelia Targa, a kindergartner at Albion, paints a pumpkin today as part of a Fall Festival organized by the Albion FFA. About 600 elementary students have been part of the festival the past two days. Besides a series of activities at the FFA Ag Shop, student were able to walk in a corn maze at the district's Land Lab.
The pumpkins were donated by Panek Farms. Nesbitt Farms also donated apples and cider pressed by Roberts Farms in Medina.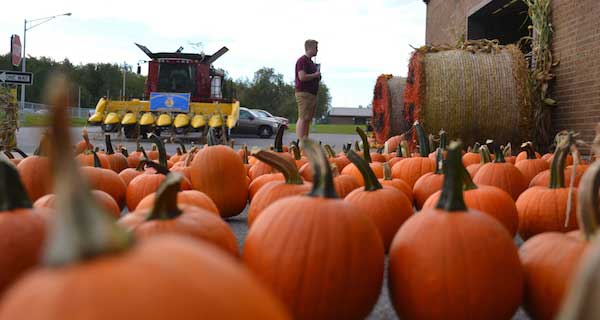 Garrett Derisley, the FFA president, waits for the next class to stop by the Ag Shop.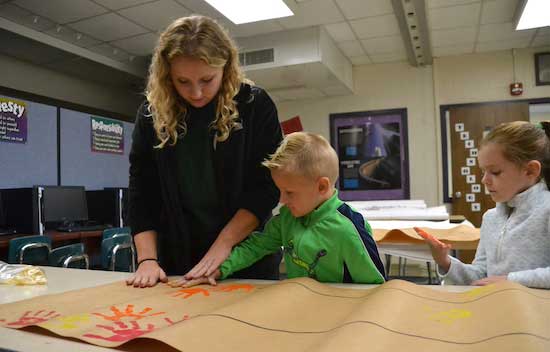 Sarah Gregori helps Daniel Dash, a kindergartner in Mrs. Krull's class, leave a handprint on a poster that will be added to the classroom. Each elementary class that attended the Fall Festival was able to make a poster with hand prints.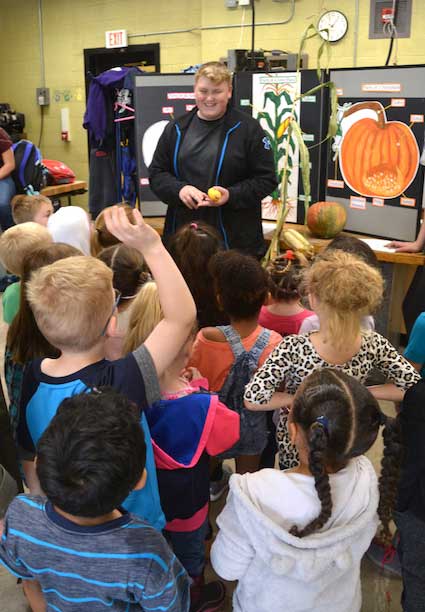 Dalton Wilkins talks about corn with this class. Dalton said a typical ear of corn has about 800 kernels. Corn is a popular food for just about every type of livestock, he said.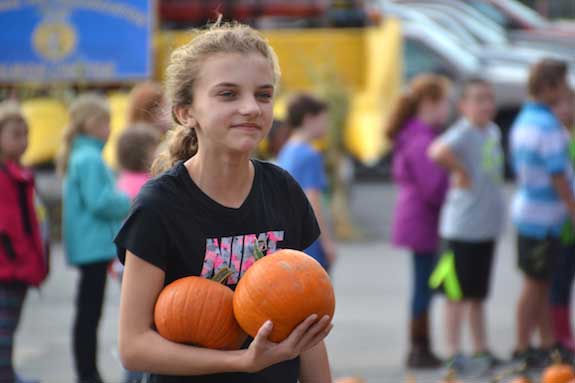 Fjolla Bela, a member of the FFA, carries in mini pumpkins to be painted by the elementary students.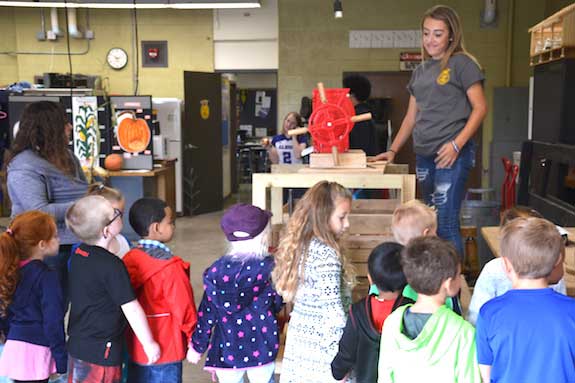 Alaina Fleming demonstrates how to use an apple press for these students.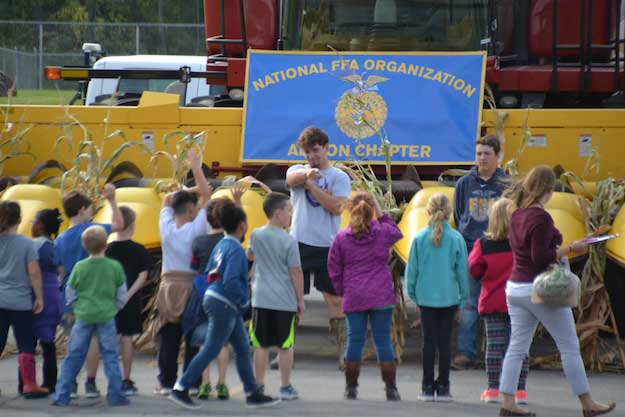 FFA members Ben Restivo, center, and Nick Sacco, right, take questions about a combine.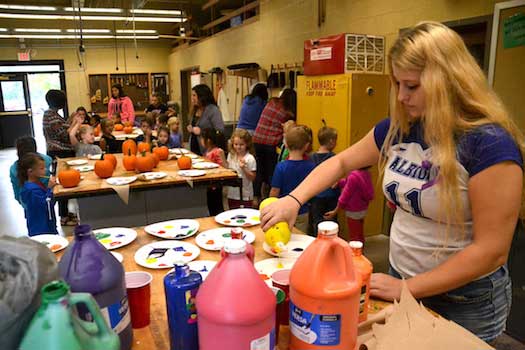 Taylor Walczak gets plates of paint ready at the pumpkin-painting station.