Albion FFA hosts fall festival for elementary students
ALBION – About 700 students will be welcomed to the FFA classroom and ag shop today and on Wednesday to paint pumpkins (donated by Panek's), play ag-related games, have cider (donated by Roberts Farm Market) and have an apple (donated by Nesbitt Farms).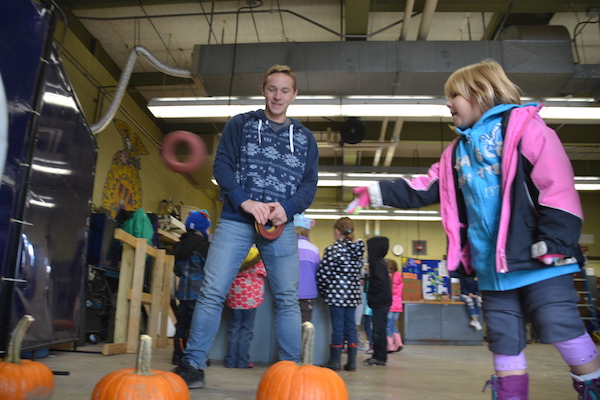 Nick Reed, a senior, mans the station where students, including this first-grader Kiri Keller, try to throw a ring on a pumpkin.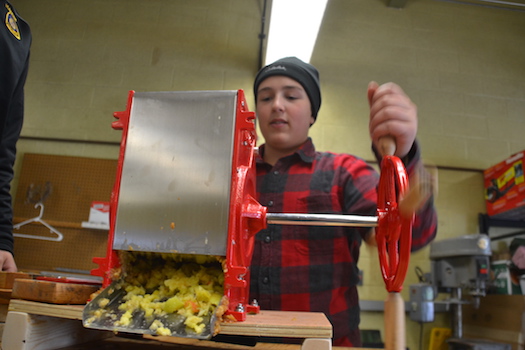 Nick Sacco, a sophomore, makes apple sauce.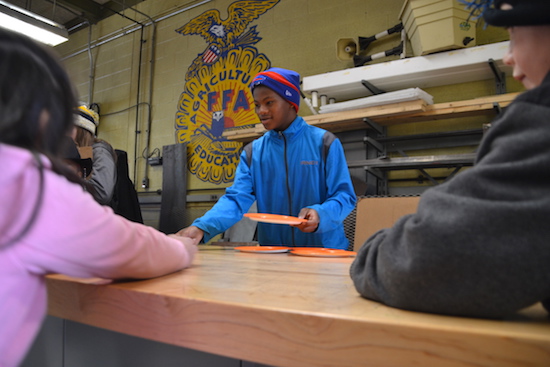 Omar Peterson, a freshman, runs the station where students try to match paper plates with Halloween themes.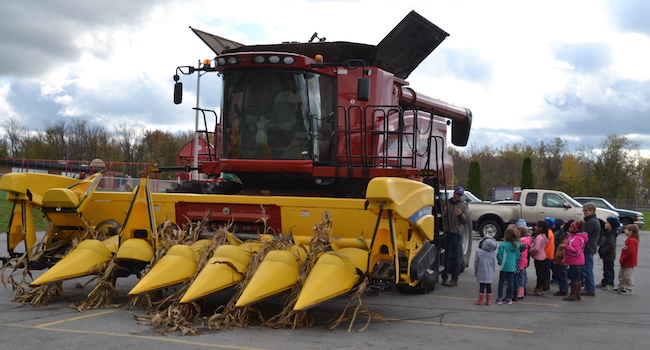 Haylett Farms in Albion loaned a combine for this display. Students in Pat Levandowski's first grade class hear about the combine from student Harrison Brown.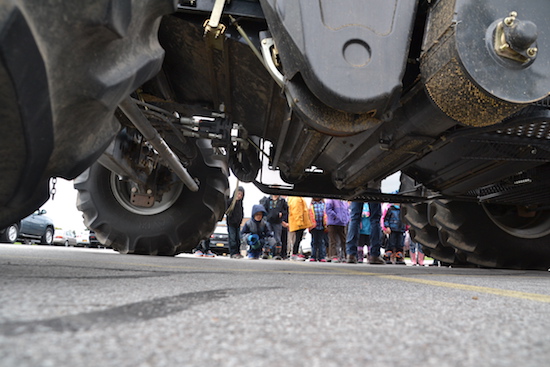 Some of the students take a peek underneath the big farm machinery.