Albion FFA has 1,300 chicken barbecue dinners ready
Schools have a host of activities on day of budget vote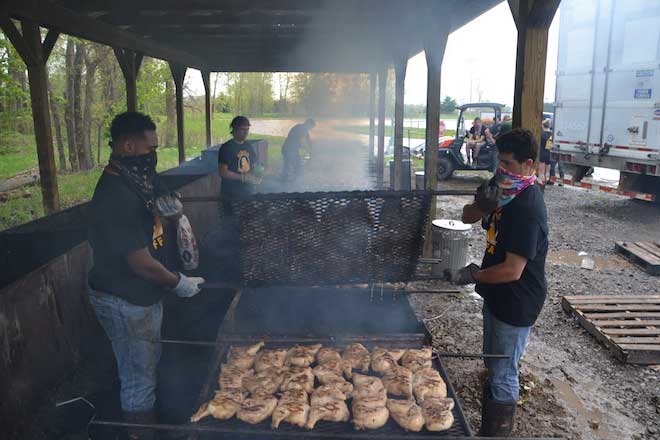 Photos by Tom Rivers
ALBION – Albion FFA members Demetrius Gardner, left, and Bryce Pritchard flip some of the chickens that will be served later today for the FFA annual chicken barbecue dinner. The FFA has prepared 1,300 dinners that will be available from 4:30 to 7 p.m. at the high school cafeteria.
The dinner is the FFA's biggest fundraiser of the year and covers costs for summer camp, jackets for some students, a scholarship for a graduating senior, the $15 dues for each FFA member, and meeting supplies.
Kerry Panek of Albion made the Cornell sauce for today's dinner. Dale Root of Medina also picked up the chicken and the rolls donated by Costanzo's Bakery.
"It's a big team effort," said Adam Krenning, the Albion FFA advisor.
Other districts in Orleans County have dinners and other events today during the budget vote.