Albion family's home on West Academy Street badly damaged in morning fire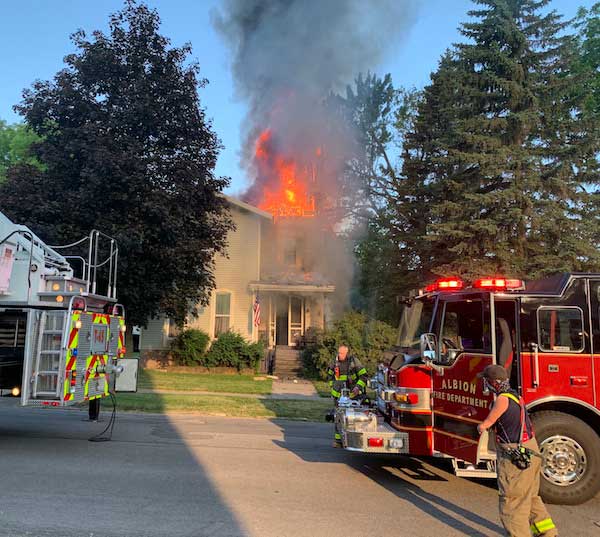 Photos by Tom Rivers
ALBION – The home of the Pate family on West Academy Street was badly damaged by a fire this morning.
The fire started in the cupola of the house, said Ondrea Pate, who lives in the home with her husband Angelo, their three daughters and grandchildren.
Mrs. Pate said she her loud noises and assumed it was her grandchildren. When she outside she saw what she initially thought was fog. But then realized it was smoke and the upstairs was on fire.
Everyone got out of the house safely.
Firefighters were dispatched to the scene at 7:01 a.m. Albion, Medina, Barre, Clarendon and Shelby firefighters responded to the scene.