Albion family turns flooded yard into fun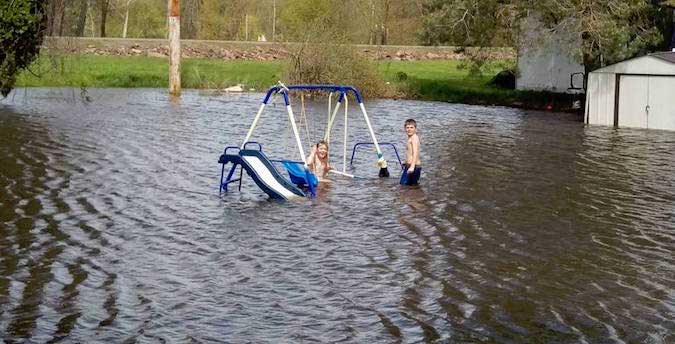 Photos courtesy of Aaron Robinson
ALBION – Peyton and MaKenzi Robinson found their backyard playground even more fun in the water today. The Robinson family's yard on East State Street has been flooded since the big rainstorm on Monday.
They put their swimming clothes on and went down the slide. Many of their neighbors also joined them.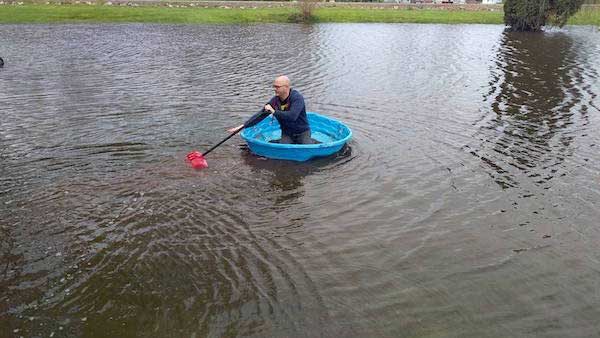 Aaron Robinson, Peyton and MaKenzi's father, also joined the action, using a shovel to row in a kiddie pool.