Albion Fall Fest includes Pet Parade, lots of fun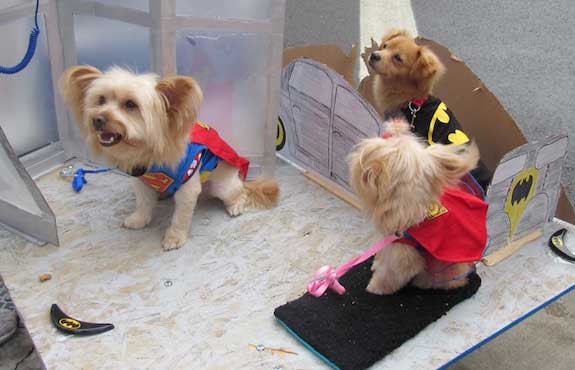 Photos by Kristina Gabalski
ALBION – Michelle Wiseman of Medina created a Justice League float for the pet costume parade as part of today's Fall Festival in Albion. The pooches include Faith as Superwoman, Theodore as Superman, and TJ as Batman. The Pet Parade was new to the festival this year.
Pumpkins, scarecrows and the smell of BBQ welcomed visitors to the Albion Fall Festival Saturday.  The event was held in the downtown business district and included a host of family friendly activities including kids games, face painting and pumpkin painting.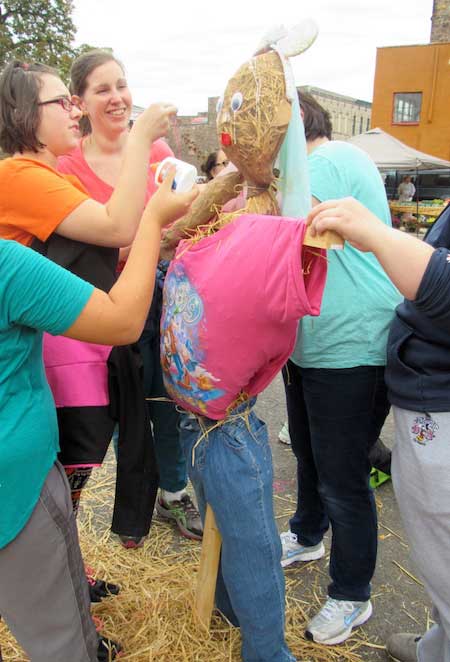 Members of the Crawford and Requa families (joined by 9-year old Hannah Kumalac holding container of glue) put finishing touches on their scarecrow.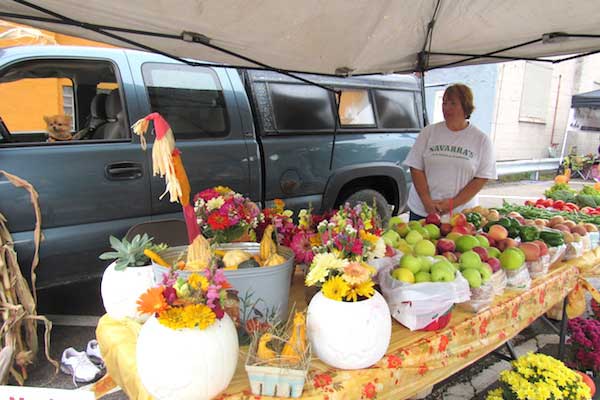 Navarra's Market and Greenhouses brought colorful seasonal produce, fruit and flowers.  Joan Navarra-Mrzywka received some help from her "grand-dog" Mia, who is peeking out of the truck window.