Albion enjoyed a festive homecoming week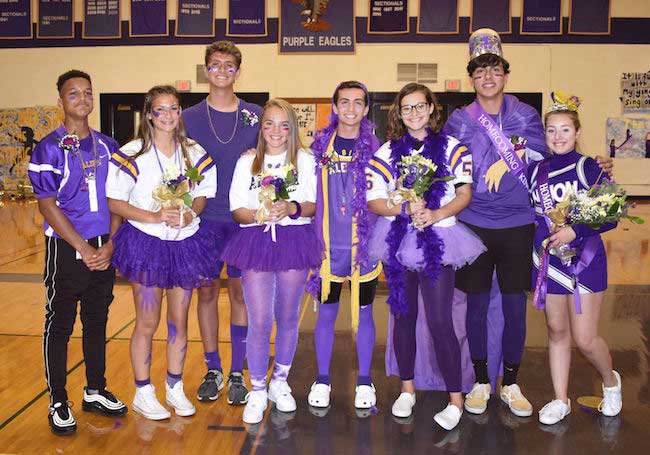 Provided photos
ALBION – The homecoming court was announced Friday during a pep rally at the high school.
Pictured form left include freshmen Amari Jones (Lord) and Ryan Olles (Lady), sophomores Jeffrey Brown (Duke) and Charley London (Duchess), juniors Josh Depoty (Prince) and Bryne Dysard (Princess), and seniors Chase Froman (King) and Alaina Fleming (Queen).
The seniors won the spirit stick, with the juniors winning the hall decorating contest.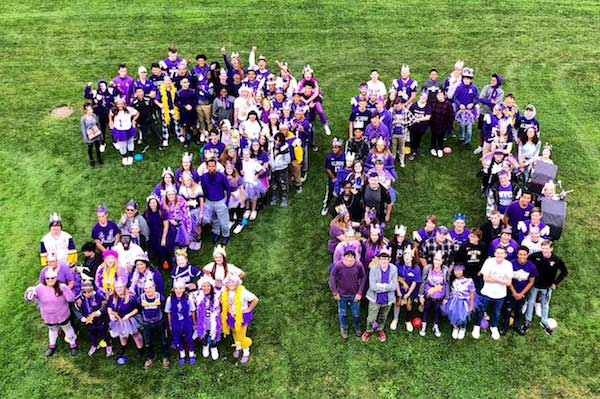 The class of 2020 kept up an annual tradition by forming the number of their class on the grass near the football, while most of the class members wore the school colors.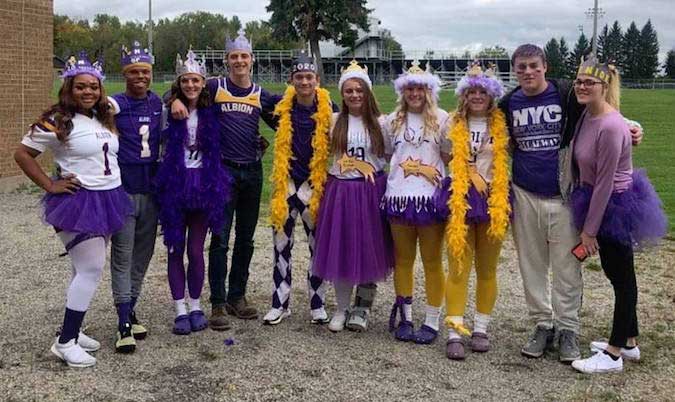 There are five sets of twins in this year's senior class. They include, from left: Breanda Johnson, Briliance Johnson, Abbie Pappalardo, Kyle Pappalardo, Patrick Ricker, Laiken Ricker, Kendall Derisley, Paige Derisley, Colby Ferchen and  Masey Ferchen.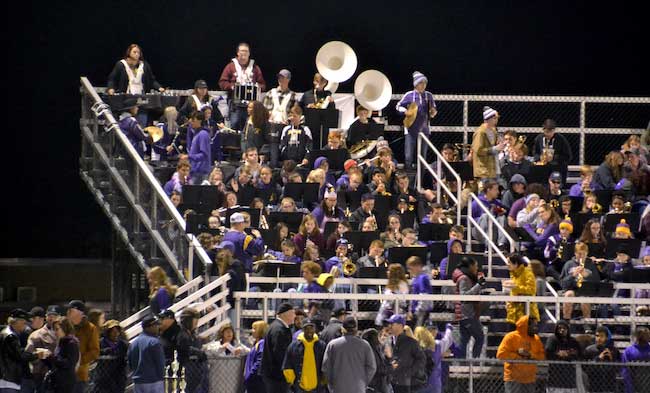 Photo by Tom Rivers: The pep band added to the fun during Friday's homecoming game, when the Purple Eagles won big over Olean. Many alumni returned to play in the band.