Albion embraces food truck rodeo at Courthouse Square, COVA event
'It's been beyond our expectations. We've been beyond busy.'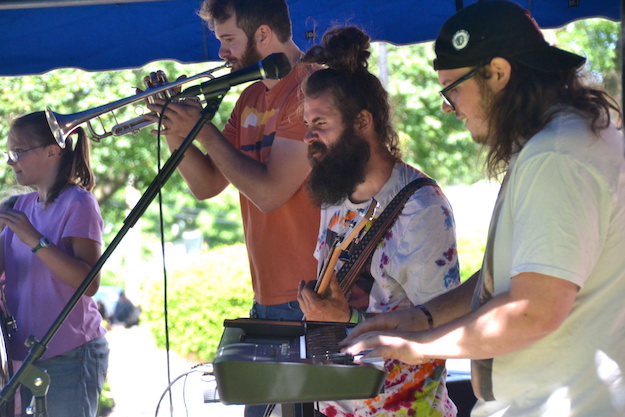 Photos by Tom Rivers
ALBION – Bobby Skrzypek & the Pedestrians perform today as part of a food truck rodeo event at the Courthouse Square. In addition to the food trucks, three bands performed from noon to 7 p.m.
There wasn't an official Albion Strawberry Festival today, but the village was busy with food and entertainment at the Courthouse Square and also at a "Caring for COVA" event at the Arnold Gregory office Complex.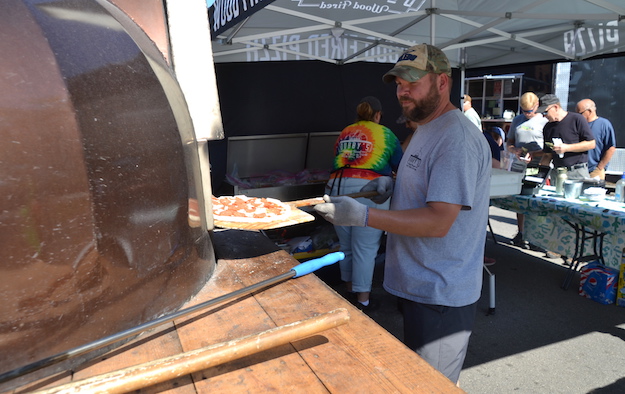 Brian Alexander of Dubby's Wood Fired Pizza said the customers kept coming throughout the day, which he said was the first "mega event" of the year.
"We didn't know what to expect," he said. "It's been beyond our expectations. We've been beyond busy."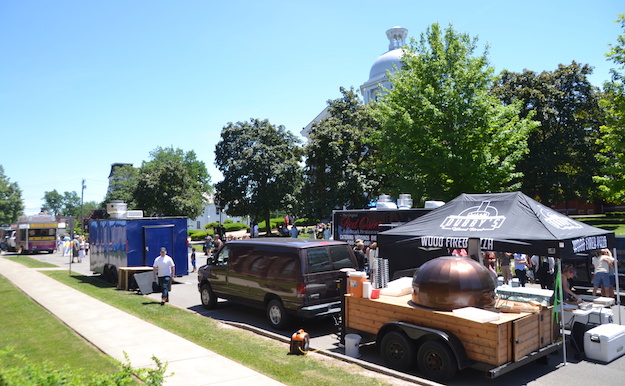 The food trucks and vendors were lined up along East State Street at the Courthouse Square.
The Albion Merchants Association organized the food truck rodeo with the live bands. It was an attempt to fill a void with the Albion Strawberry Festival cancelled for the second year. Covid-19 restrictions capped the crowd at 500 people and those restrictions have been in flux and uncertain.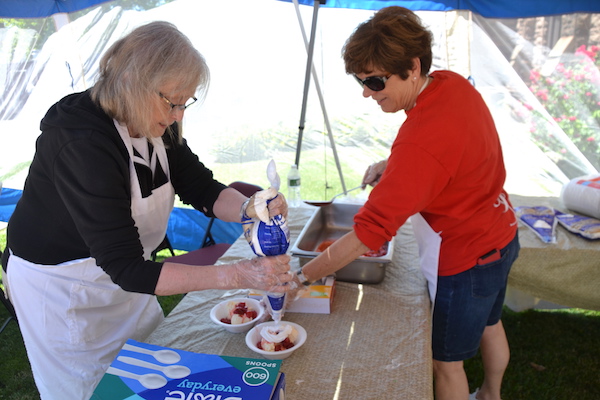 Alice Casson, left, and Annette Mannella serve up a strawberry sundae at the First Presbyterian Church of Albion. The church continued its strawberry sundae booth and also has more than 60 baskets up for raffle through Sunday afternoon. Church leaders said the sundaes were in demand.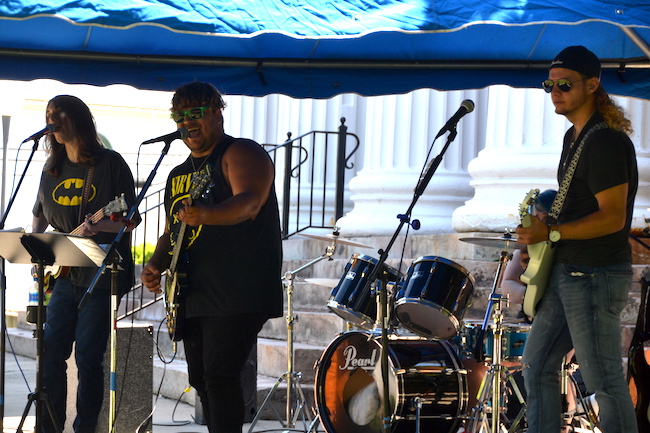 The band Vette was the lead off performer. This trio includes from left: Travis Mackie, Kole Moore and Alex Fitzak. Shelby Starr is the drummer.
Today was the band's first performance in front of a live audience since last August during a benefit at the Elk's Lodge. The band enjoyed playing southern, classic and hard rock for the crowd.
"It feels amazing," Fitzak said about performing in front of people again. "It's unbelievable."
Another band, the Zackstreet Boys, also performed at the Courthouse Square.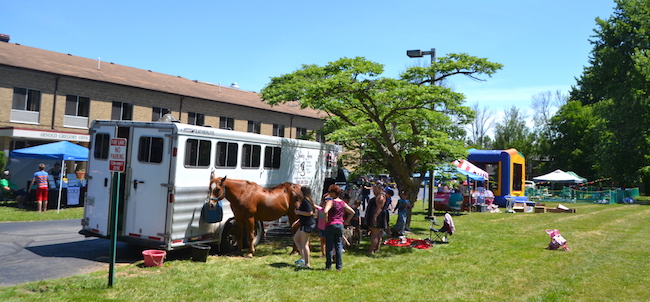 The "Caring for COVA" included several food and craft vendors, and other entertainment. Serenity Acres brought along several farm animals including a horse.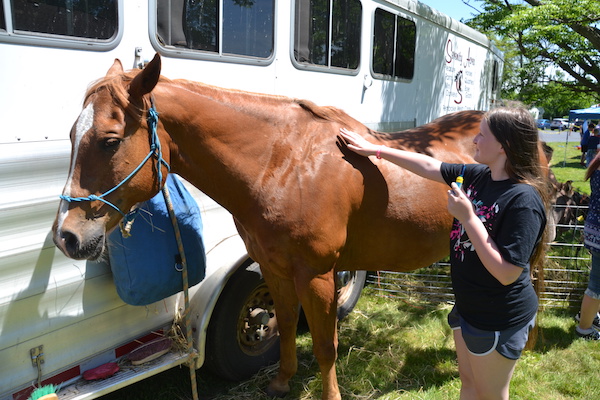 Kylie Brown, 10, of Albion pets the horse, "Gooby," from Serenity Acres.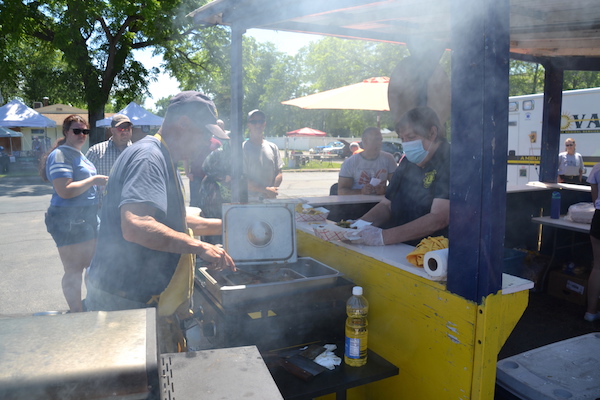 The Albion Lions Club served up some grilled goodies. In this photo Lions Club member Kevin Howard is grilling sausage while Barb Navarra gets a customer a drink.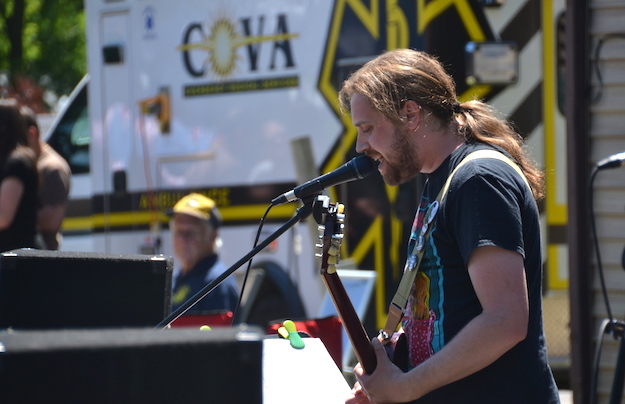 Dylan DeSmit of the band Driven sings "Hard to Handle" by the Black Crowes during today's benefit for COVA.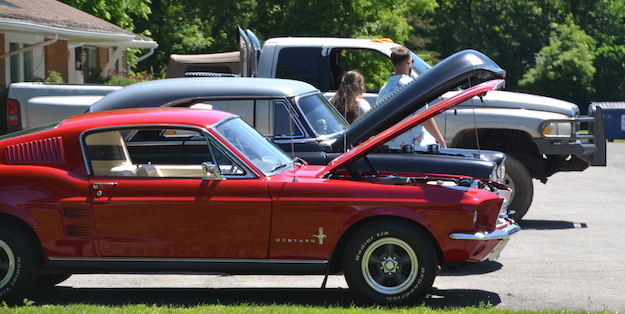 Arnold's Auto Parts coordinated a classic car show that included two lines of vehicles.