Albion Elks donate $2K of supplies to Ministry of Concern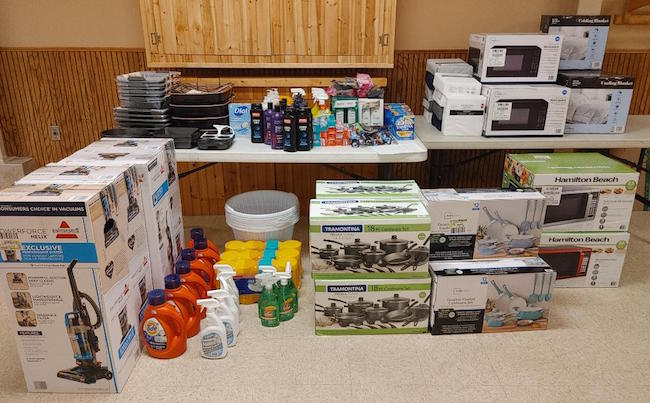 Press Release, Albion Elks Lodge
ALBION – Albion Elks Lodge prides itself in doing what we can to help our local community.
No doubt we have all felt the pain caused by the pandemic in one way or another. We decided to reach out to The Grand Lodge of Elks and apply for what is known as the Spotlight Grant  valued at $2,000. The grant is one of many that local lodges can apply for to offer assistance in their community.
In previous years our Lodge has donated to several different organizations: Hospice, COVA Ambulance, Orleans Hope and Recovery, and the Angel Program through Community Action, just to name a few.
We thought hard about where we could impact the most in our community and the decision was the Genesee-Orleans County Ministry of Concern. The Ministry of Concern is a local non-profit organization that assists in helping low-income families and elderly individuals to overcome difficult circumstances when no other help is available.
It is with heartfelt expression that we at Albion Elks Lodge 1006 are proud to be able to support our community.