Albion elementary students learn fire prevention tips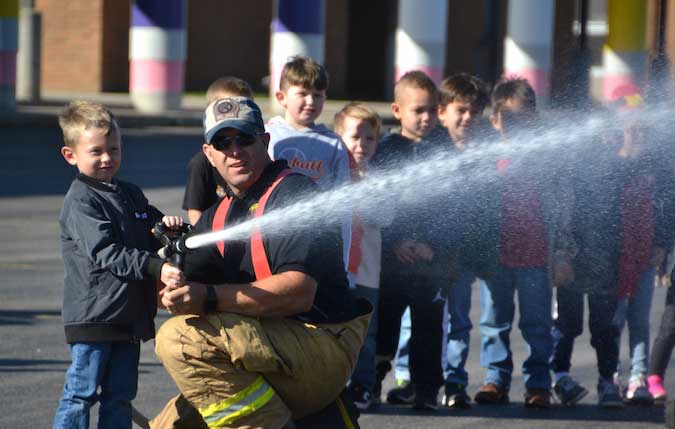 Photos by Tom Rivers
ALBION – Gary Rowley of the Barre Volunteer Fire Company helps Boyd, a kindergarten student, spray water at a target this morning outside the Ronald L. Sodoma Elementary School.
Barre, Albion and Carlton firefighters led students on several stations to learn about the different equipment, tools and apparatus firefighters used to respond to emergency calls.
The visit from the firefighters caps fire prevention week. Firefighters also have a contest to emphasis fire prevention. One student from each grade will be picked (from PreK through grade 5) to ride to school in a fire truck. One student will be selected from each grade who creates the best poster or display about fire prevention.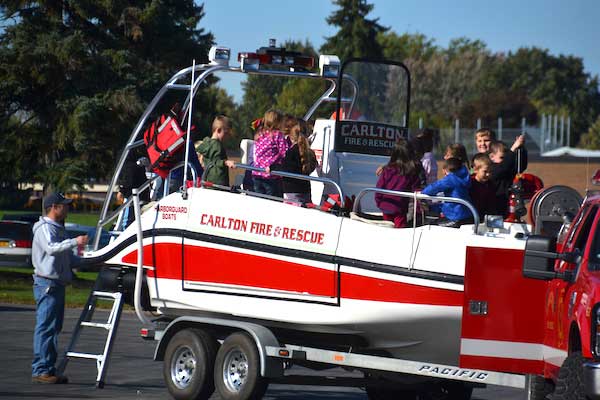 Students check out the rescue boat for the Carlton Volunteer Fire Company.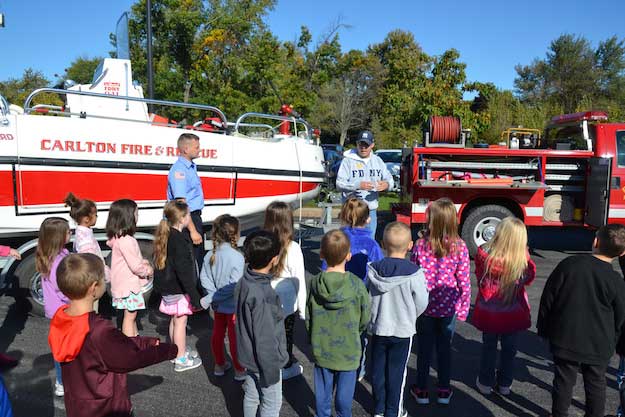 Carlton firefighters Ryan Woolston, center, and Ferdinando Papalia, left, talk about the rescue boat and also the rescue truck and some of the tools on each one. Woolston told the students the rescue truck is used to go in the woods for some calls, and also has extrication equipment to help people trapped in a car accident.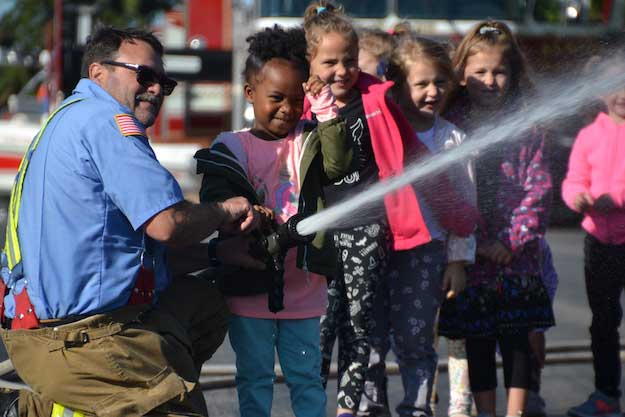 Barre firefighter Mark Farone assists Nova, a kindergartener, in spraying the water from a hose.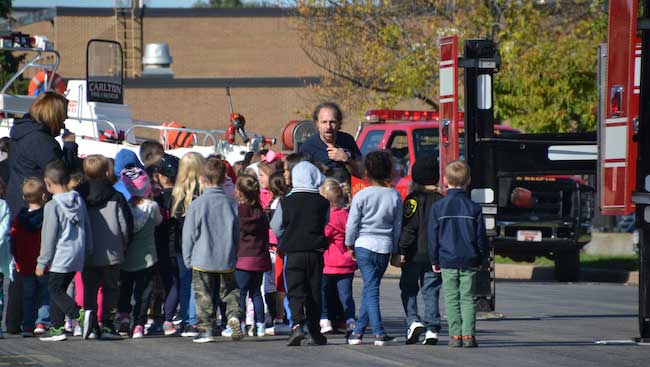 Fred Piano of the Albion Fire Department gives students a tour of the ladder truck. The students were able to climb inside the truck.