Albion Elementary celebrates Flag Day, good citizens
ALBION – The Albion Elementary School's annual Flag Day assembly was celebrated on Thursday. Sixty-five veterans and active duty service men and women attended the assembly as invited guests.  Students that invited veteran family members and friends to the ceremony escorted them into the assembly.  Prior to the event, veterans submitted photos while serving their Country.  The photos were used to create a video that was shown as they entered the assembly.
The entire school recited the Pledge of Allegiance and sang "The Star Spangled Banner" and the "Albion Alma Mater."  The elementary honors band performed patriotic selections for the crowd including "Legacy of Heroes" and "All Hail the Conquering Hero."
Each grade level performed their own patriotic song that they learned during music classes. Kindergarteners sang "Our Beautiful Flag," first graders sang "America," second graders sang "God Bless America," third graders performed "There Are Many Flags," fourth graders sang "You're A Grand Old Flag," and fifth graders sang "Fifty Nifty United States."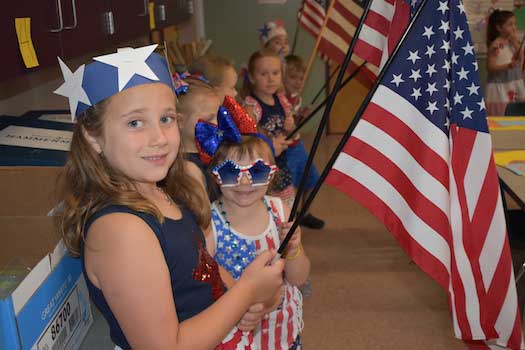 Each classroom selected students as flag bearers and lead the procession into the assembly. These students are in line and waiting for the assembly to begin.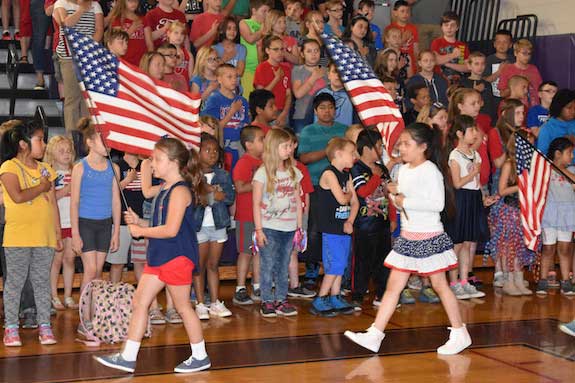 Students process into the assembly.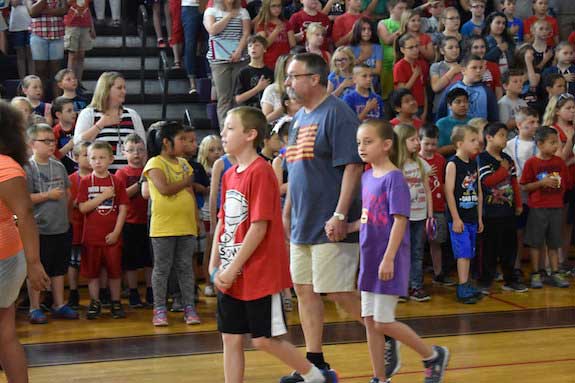 Steve Ames is escorted into the assembly by his grandchildren Alysa and Tyler Ames.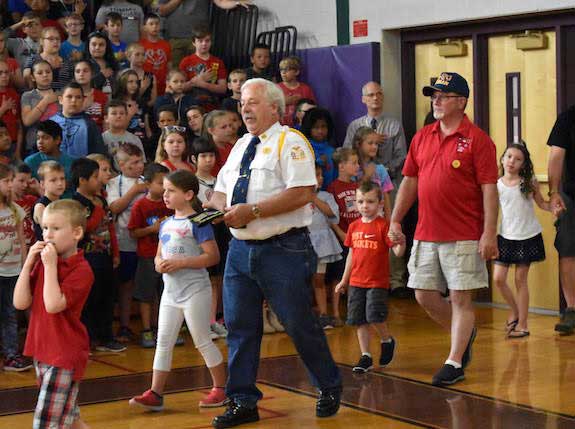 Phil Warne is escorted into the assembly by his granddaughter Ella Froman. Ron Brown is joined by his grandson Caleb Wolfe.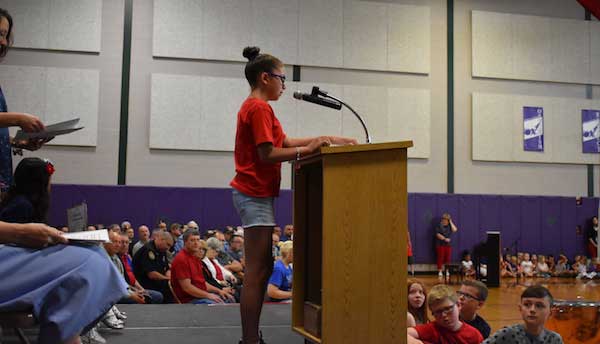 Alilyah Lissow reads her winning poem to the audience.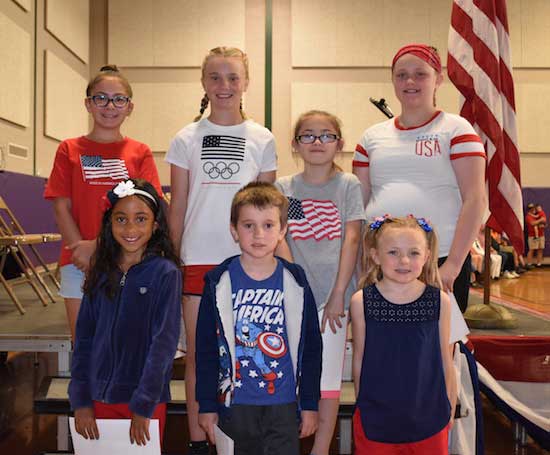 All students could enter a Flag Day Poem contest. Over 200 entries were submitted and judged. The grade level winners read their poems during the ceremony. Winners are pictured in the front row, from left: Kasia Robinson (second grade), Sawyer Whittier (first grade) and Madysin Austin (kindergarten). Back row: Alilyah Lissow and Camryn London (fifth grade), Eden Diehl (third grade), Abigail Kincaid (fourth grade).
Fifth grade student Adrian Figueroa-Fuentes also was recognized with an art award. He won the poppy poster contest and received the Patrick DiGirolamo Award for advanced art.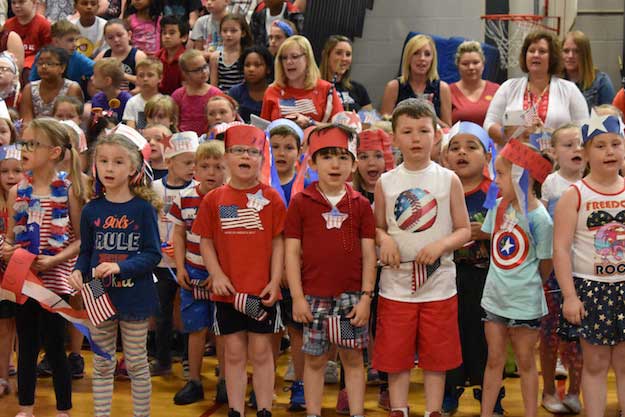 Kindergarten students sing "Our Beautiful Flag."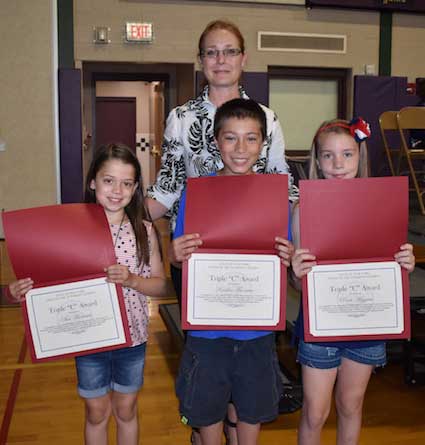 Wendy Whiting, a representative from the NYS Attorney General's Office, presented the "Triple C" award to, from left: Ava Woolston, Kaiden Froman and Rori Higgins. The Triple C Award celebrates students who display courage, character and commitment in their daily lives at home and in school. This award is presented each year during the Flag Day assembly.