Albion Elementary School celebrates Dr. Seuss's birthday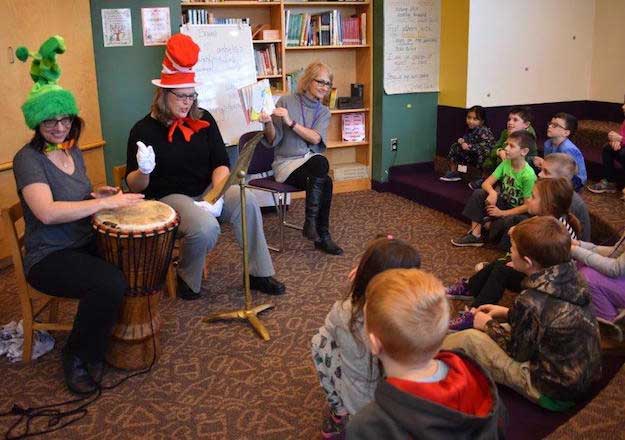 Photo courtesy of Albion Central School
ALBION – The Ronald L. Sodoma Elementary School celebrated Dr. Seuss's 113th birthday today. Elementary School administrators read one of Dr. Seuss's classic books, Green Eggs and Ham, to first graders during their library story time.
This photo shows, from left: School Principal Rachel Curtin (on drums) and Assistant Principal Jen Ashbery (as the Cat in the Hat). Librarian Wendy O'Hearn holds the book so students in Mrs. Simpson's first grade class can follow along as they tell the story.
The school celebrated Dr. Seuss's birthday all week by reading his books, creating Dr. Seuss projects and participating in themed days such as Red Day, Sock Day, Wacky Wednesday, and Green Eggs and Ham Day.