Albion drama students present 'a great farce'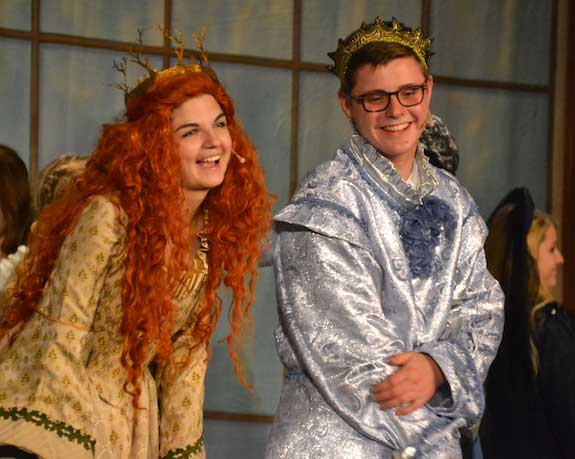 Photos by Tom Rivers
ALBION – The high school drama program at Albion will be performing "Getting to Know…Once Upon a Mattress" today at 7 p.m. and on Saturday at noon and 7 p.m. Shows are at the Middle School Auditorium. Tickets are available at the door.
Riley Seielstad, left, plays Princess Winnifred and Victor Benjovsky is Prince Dauntless in the show that touches on the story of "The Princess and the Pea."
The show "is a great farce," said Gary Simboli, the director. There is a cast of 30 students with many catchy songs and funny moments.
"Your sides will hurt from laughing," Simboli said.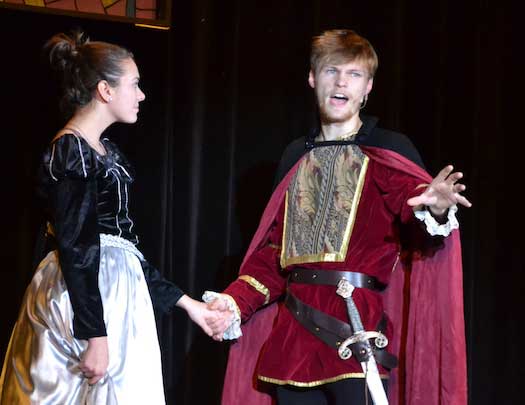 Enoch Martin plays Sir Harry and Kate Krieger is Lady Larken.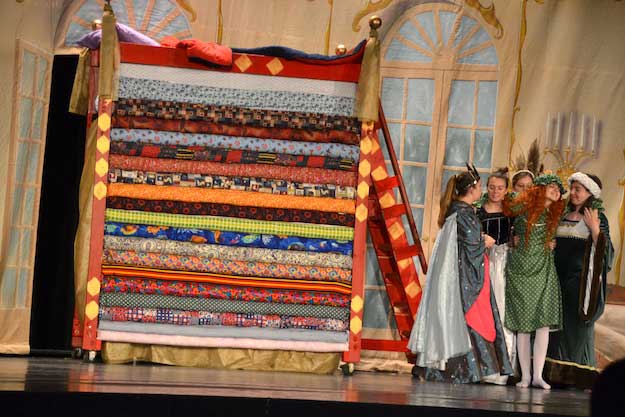 The set includes a bed with 20 mattresses. Queen Aggravain (Hannah Van Epps) puts a pea under a mattress and that pea keeps Princess Winnifred up all night.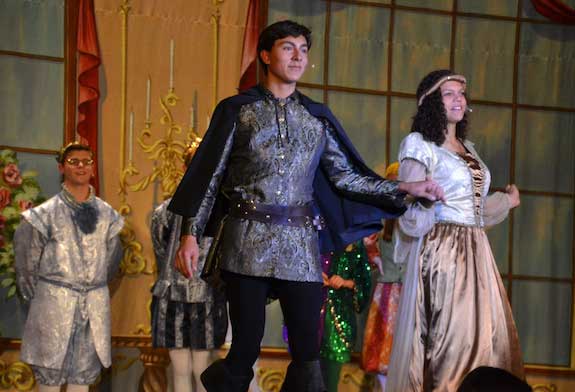 Chase Froman is Sir Harold and Sophia Zambito is Lady Beatrice.
The show is set in a medieval kingdom ruled by the devious Queen Aggravain.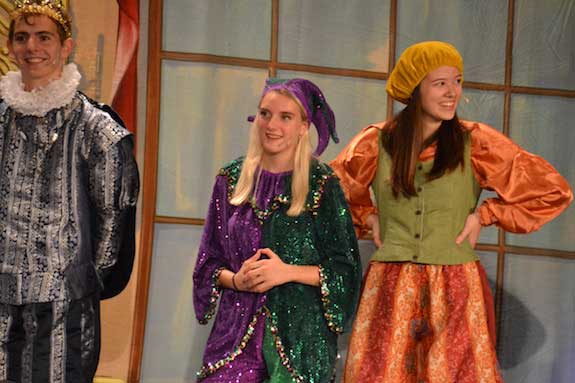 Zach Moore plays the mute King Sextimus the Silent. King Sextimus suffers from a curse that can only be reversed "when the mouse devours the hawk." The King would later discover his voice. Emma Tower is the Jester, center, and Molly Wadhams is the Minstrel.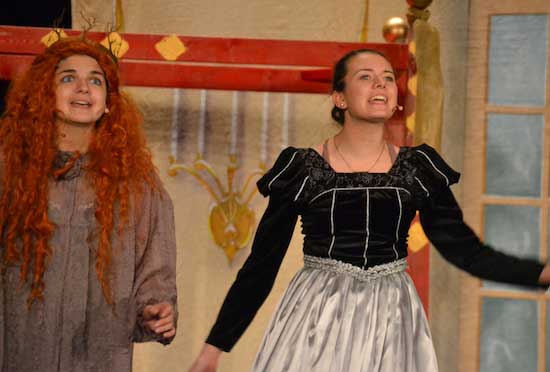 Kate Krieger is Lady Larken, right, and Riley Seielstad has fun as the zany Princess Winnifred.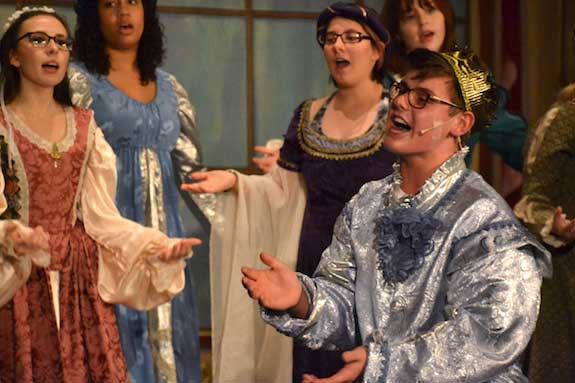 Victor Benjovsky is Prince Dauntless who professes his love for "Fred" – Princess Winnifred.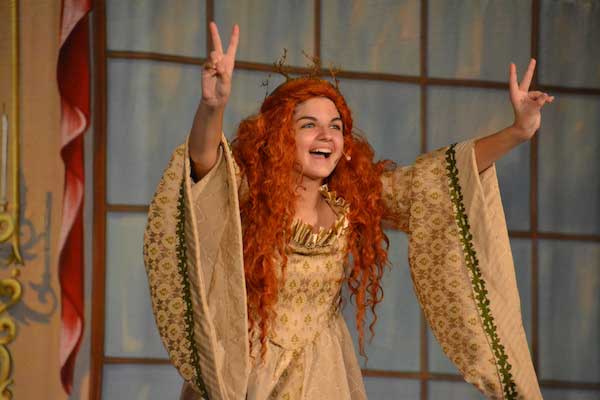 Riley Seielstad is high energy as Princess Winnifred.