Albion downtown was busy with activities for Hometown Holiday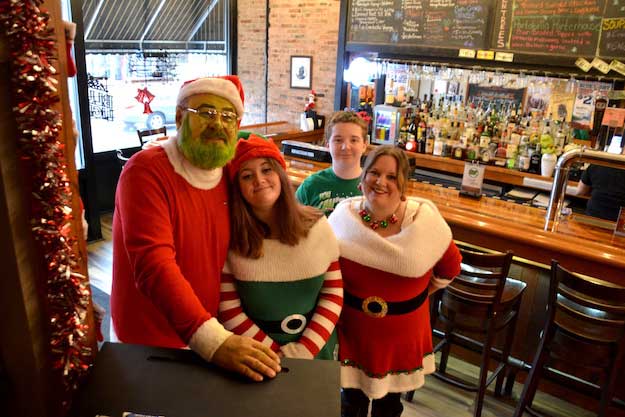 Photos by Tom Rivers
ALBION – The Grinch was a greeter at 39 Problems on Saturday as part of Albion's Hometown Holiday.
The Grinch is Chet Kwiatkowski. He is pictured with his granddaughter Myleigh Miller, grandson Garrett Miller, and daughter Erica Miller.
39 Problems would later host an ugly sweater contest.
The Albion Merchants Association had many activities in the downtown as part of the annual Hometown Holiday.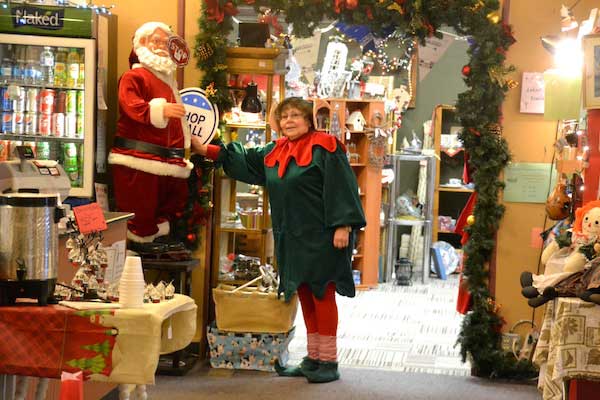 Paula Brooks, a vendor at the Downtown Browsery, dressed up as Sparkles the Elf. Many of the stores had opportunities to make Christmas cookies, write letters to Santa, make ornaments and sample holiday treats.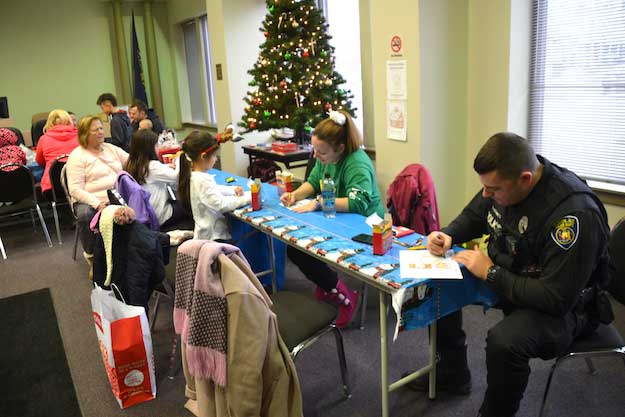 Nathaniel Staines, an Albion police officer, joined children and families in a coloring contest at the Albion Village Hall. Police officers were on hand to share coffee, doughnuts and pizza.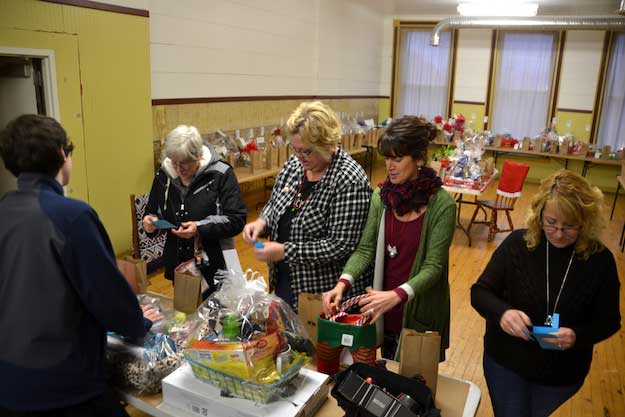 Saturday there was also a benefit by Red Check Rustic for Lisa Wilson and her family. Wilson recently suffered three strokes and is recovering at Unity Hospital in Rochester. The benefit included 105 baskets that were raffled from the second floor of the Pratt Building.
Debbie Prest, second from left, was one of the main organizers of the benefit. She is pictured from left with June Wilson (Lisa's mother-in-law), Terri Drennan and Lynn Burgess. Lisa's son Damian, a senior at Albion, is at far left. Lisa also has a son Drake with her husband Chad.
The two went to Albion school together and have stayed in Albion. Lisa works for ESL in Rochester after working about 20 years in Albion at the site that has been Dime Bank, Washington Mutual, Chase and CRFS.
Her husband thanked the community for its support, and the organizers of Saturday's benefit.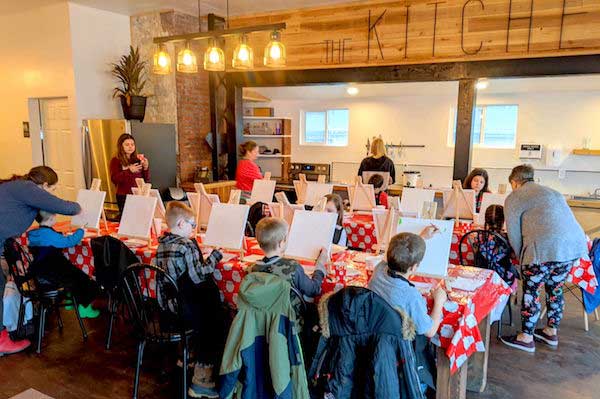 Provided photo: Tinsel hosted a Christmas painting with Santa in the morning and later showed holiday movies and did cookie decorating.