Albion downtown hosted many holiday activities on Saturday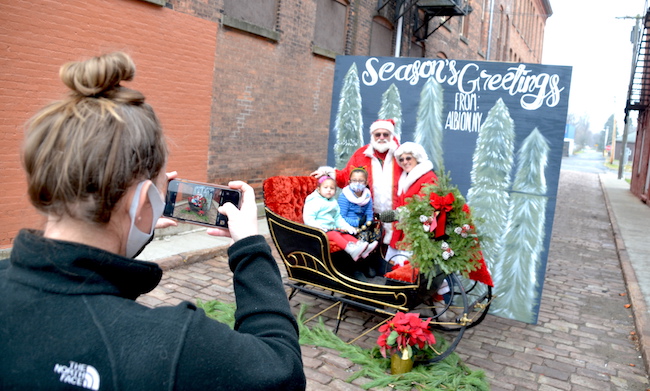 Photos by Tom Rivers
ALBION – Jennifer Mateo of Albion takes a photo of her daughters, Eva and Elise, with Santa and Mrs. Claus in front of a holiday backdrop in Beaver Alley. That spot hosted "Selfies with Santa and Mrs. Claus" as part of Saturday's Hometown Holiday celebration.
The Albion Merchants Association organized the annual event, which included more outdoor activities due to Covid-19 concerns.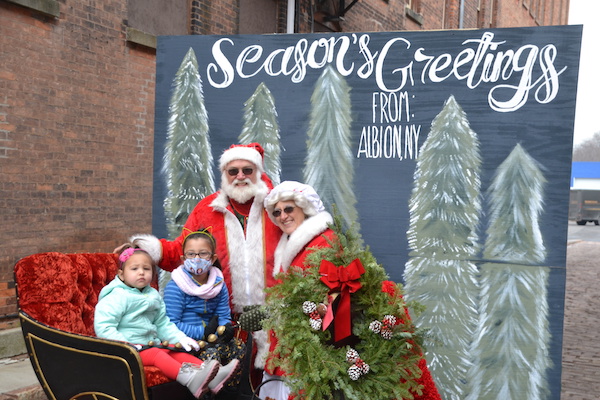 Elise Mateo, left, and sister Eva join Santa and Mrs. Claus for a photo.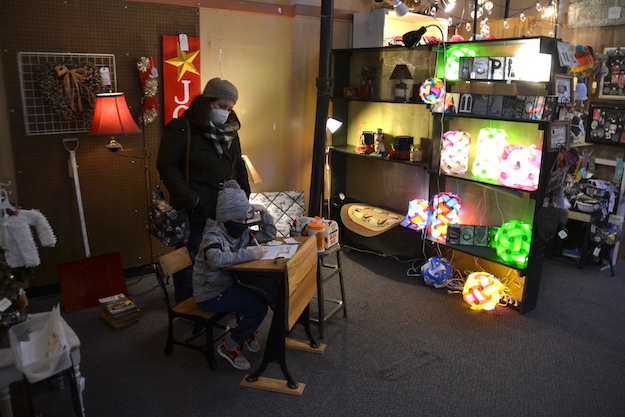 Gavin O'Brocta, 7, of Albion writes a letter to Santa inside the Dwontown Browsery. His mother, Laura Lechner, took him to some of the holiday activities.
There was also ornament making, ribbon ornaments, free ice cream, hot cocoa and other fun during the event.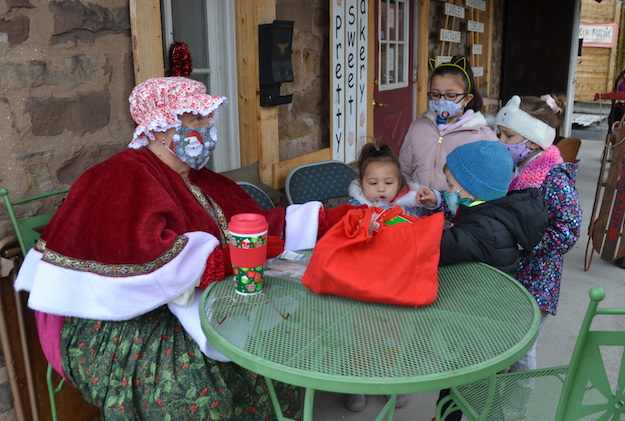 Valerie Rush portrayed Mrs. Claus and handed out ornament kits outside The Back Room and Little Sweet Bakery.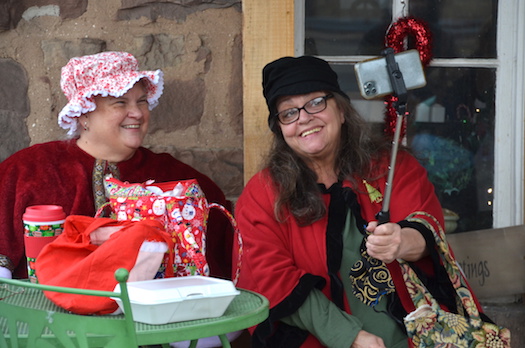 Lori Laine brought a selfie stick to get a photo with Mrs. Claus.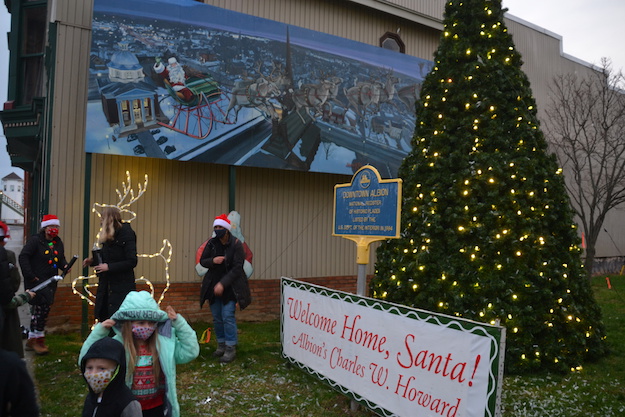 Community members and the Albion Merchants Association lighted the Christmas tree at Waterman Park which is in front of a big mural celebrating the late Charles W. Howard, who started the first Santa Claus School. He ran the school in Albion from 1937 to 1966.
Click here to see a video of the tree-lighting, which included confetti cannons.