Albion delights in debut light parade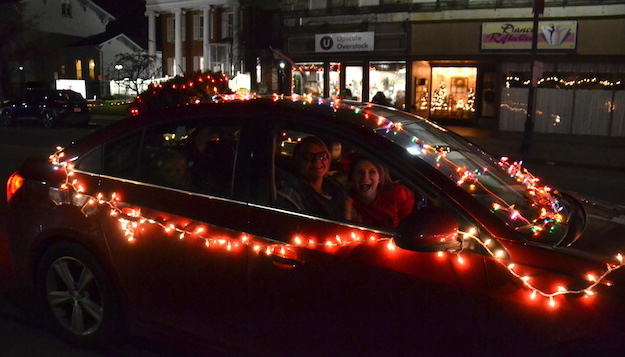 Photos by Tom Rivers
ALBION – This decorated car was part of the debut "Santa's Coming Home" light parade in Albion today.
The procession included about 30 vehicles. They started from the parking lot at COVA and the Arnold Gregory Office Complex on South Main Street and went north before turning onto East Bank Street. Then children were welcome to visit with Santa in the Albion firehall.
Rose Friedl, right, and Chelsea Arnold worked together to help organize the parade, along with others. They are shown with Friedl's display.
They were pleased with the turnout for the debut event, which was organized in the past three weeks.
"I'm so happy and so excited," Friedl said.
She wants to see Albion celebrate its role as home of a Santa Claus School run by the late Charles Howard from 1937 to 1966.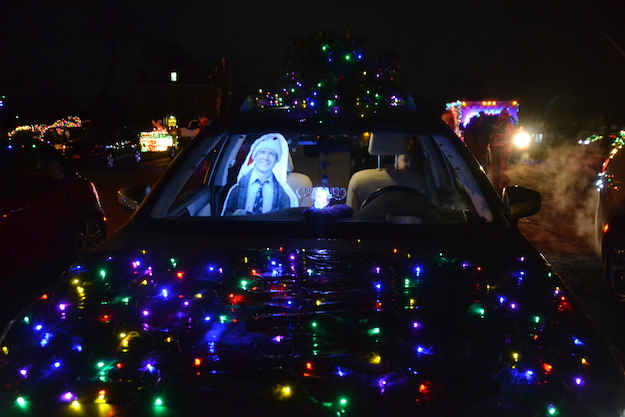 Chelsea Arnold decorated her car with a National Lampoon's Vacation theme, including a cutout of Clark Griswold in the front passenger seat.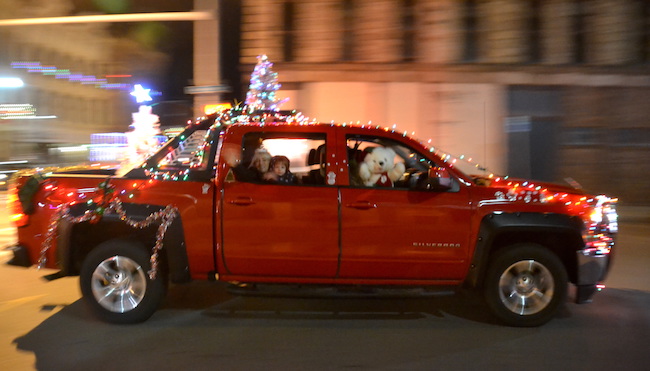 About 30 vehicles decorated for the parade with lights and characters. This photo shows one of the vehicles turning onto East Bank Street.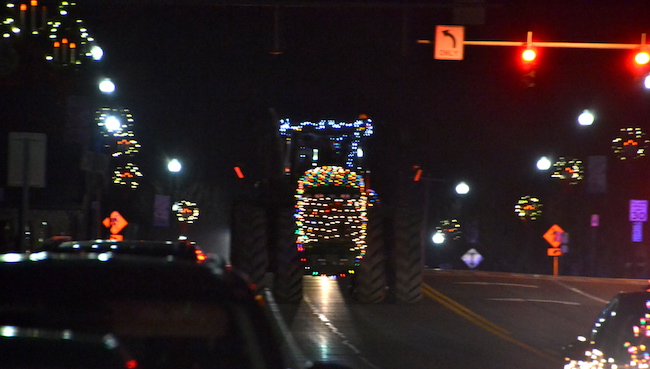 Last Saturday's Barre Lighted Tractor Parade was cancelled due to the powerful winds. Two of the tractors usually in that parade made the trip to Albion.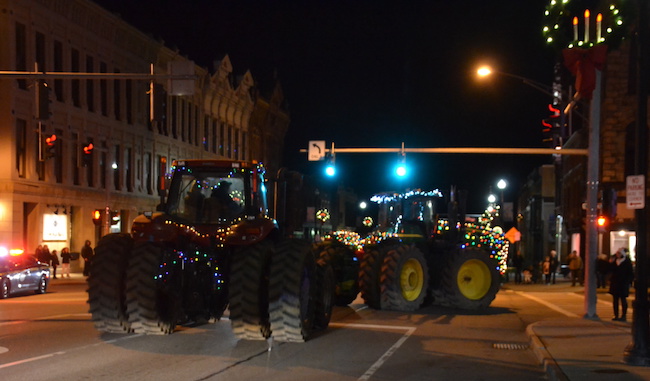 The tractors turn from Main onto East Bank.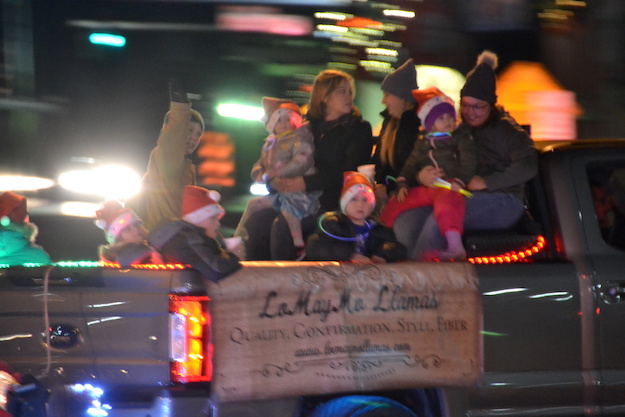 This group has fun on a float from LoMay Mo Llamas in Oakfield.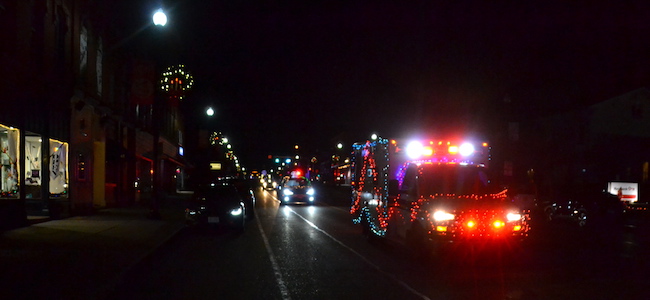 COVA Ambulance was among the participants in the parade.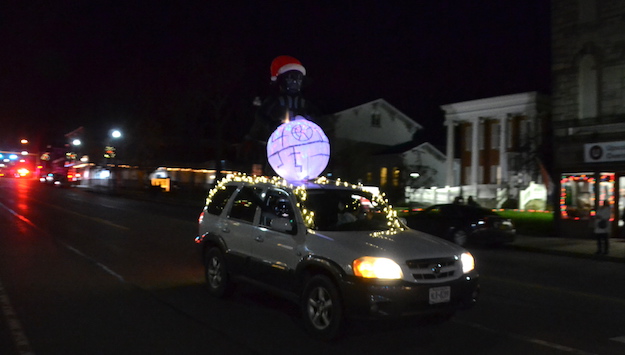 This vehicle had Darth Vader spreading holiday cheer.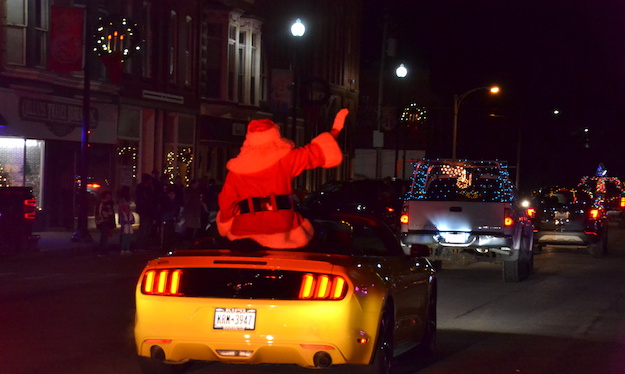 Santa rides in style on his way to the Albion fire hall where he met with youngsters and gave them presents.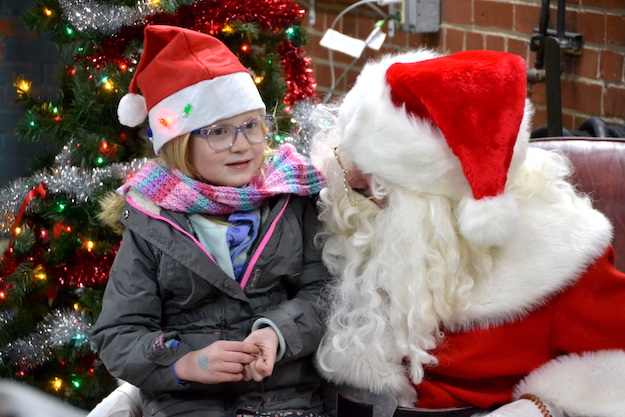 Addie Rotoli, 5, of Pavilion shares her Christmas wish with Santa.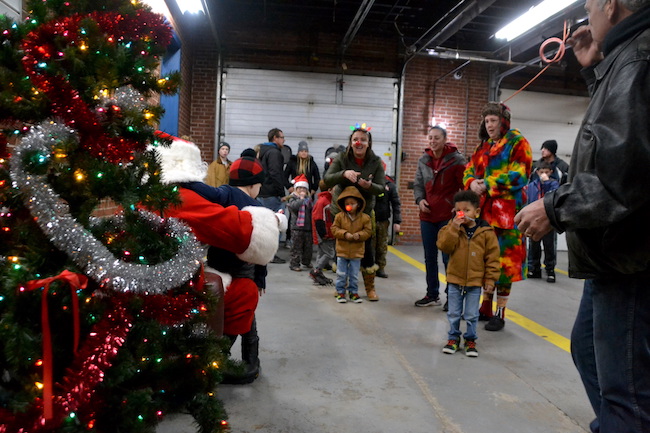 Twin brothers Lexington and Roman Prigden, 3, of Albion get ready to meet Santa in the fire hall.