Albion creates scarecrows for downtown as part of fall fest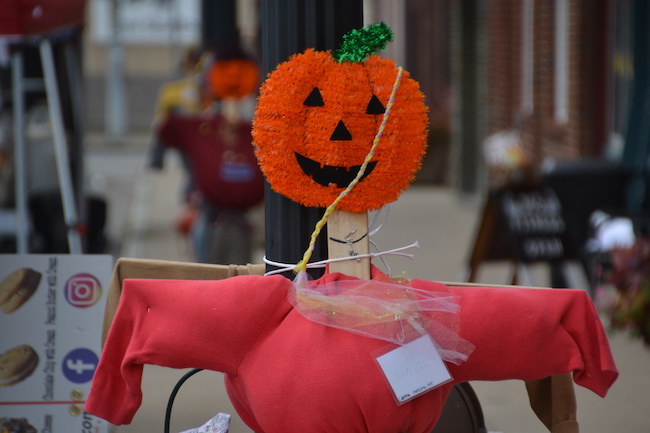 Photos by Tom Rivers
ALBION – This colorful scarecrow is one of 32 that was created on Saturday during a fall festival organized by the Albion Merchants Association.
There were also several food and craft vendors at the festival.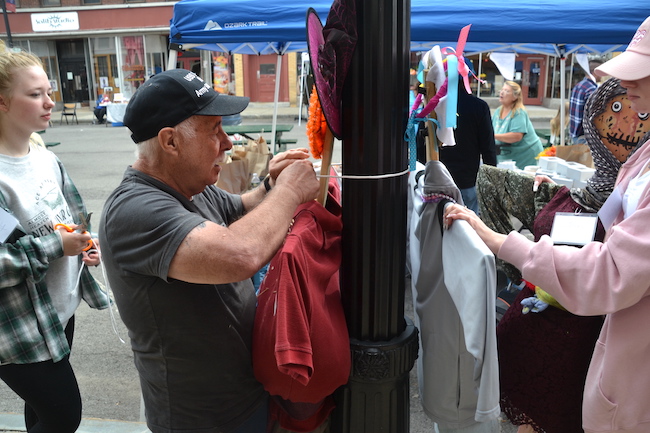 Stan Farone ties scarecrows to a light pole on Bank Street. Farone was assisted a group of high school students in the task.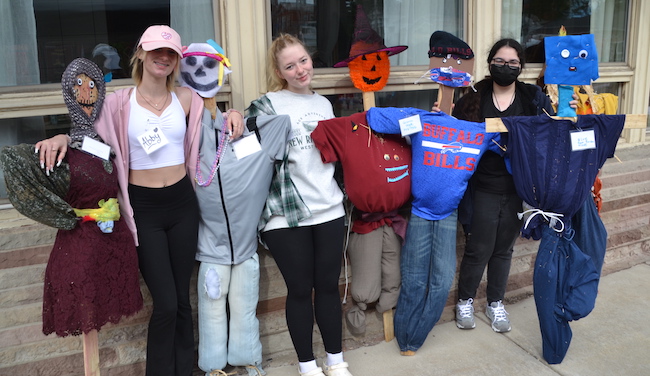 These high schoolers helped during the activity. All of the supplies were used up, with scarecrows made non-stop from 10 a.m. to 2 p.m. Pictured from left include Abby Mancuso, Micky Stowell and Skyler Draper.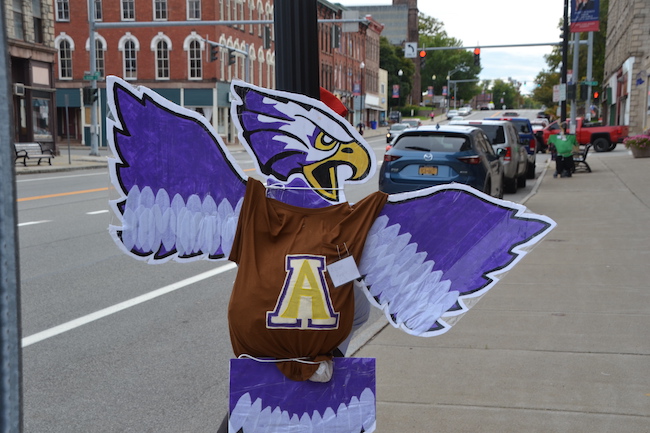 This Purple Eagle themed scarecrow is on Main Street. The scarecrows will be judged during most of October in four different categories. Ballots will be at the Downtown Browsery and Krantz Furniture.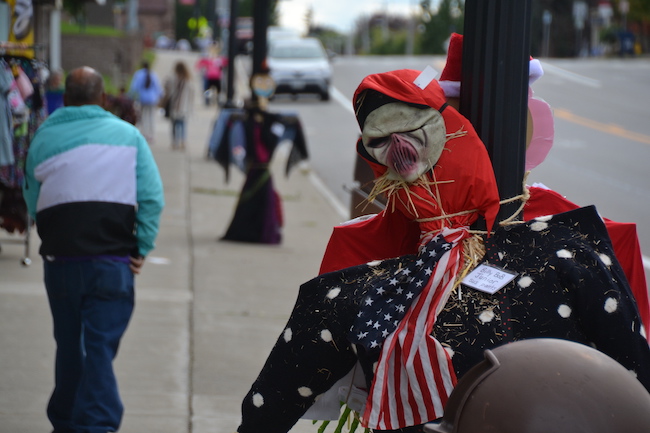 People walk by the scarecrows that were created on Saturday.