Albion concert includes fond farewell to retiring principal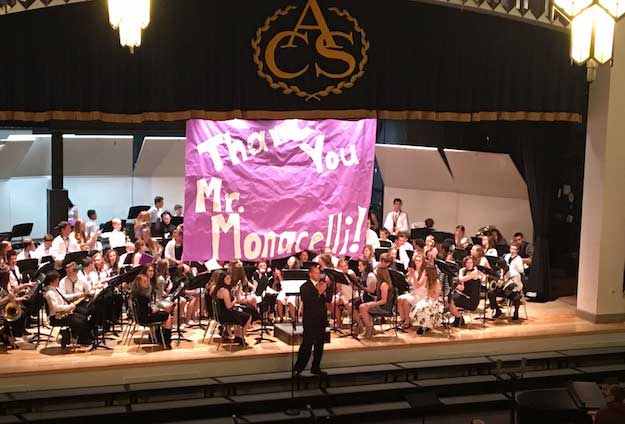 Photo by Tom Rivers
ALBION – This evening's Albion Middle School band and chorus concert concluded with the concert band playing "Hey Jude." The song was dedicated to Dan Monacelli, who is retiring in about two weeks as the middle school principal.
As the song was performed, a banner was unveiled thanking Monacelli for his service to the district.
Greg Martillotta (pictured by banner) is the band director. He said Monacelli has been an enthusiastic supporter of music in the school, and often stopped by the band room and attended concerts, musicals and other performances.