Albion cleanup: 23 garbage bags in 2 hours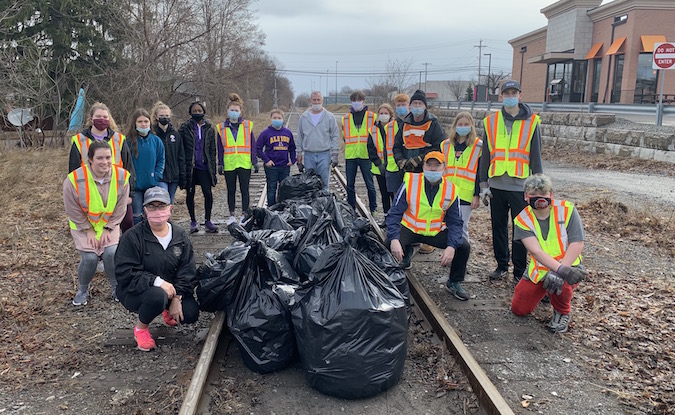 Photo by Donato Rosario
ALBION — The Albion Rotary Club spearheaded a trash pickup this morning along the railroad tracks from Platt Street past Liberty Street, and then part of one of the fields across from Walmart.
Albion Interact Club and service learning students, and some members of the cross country, boys and girls basketball teams joined in the effort.
The group filled 23 garbage bags with trash in about 2 hours. Pictured, in front, from left: Rotary Club members Deb Boyer and Tom Rivers, and Dalton Dexter. In back: McKenna Boyer, Aubrey Boyer, Allison Mathes, Mckenzie Snook, S'koi Sanders-Smith, Lucy Rivers, Nate Gibson, Albion teacher Tim Archer, Reuben Rivers, Nicolina Creasey, Tyler Gibson, Rotary Club member Don Bishop, Kenzi Hapeman and Bailey Blanchard.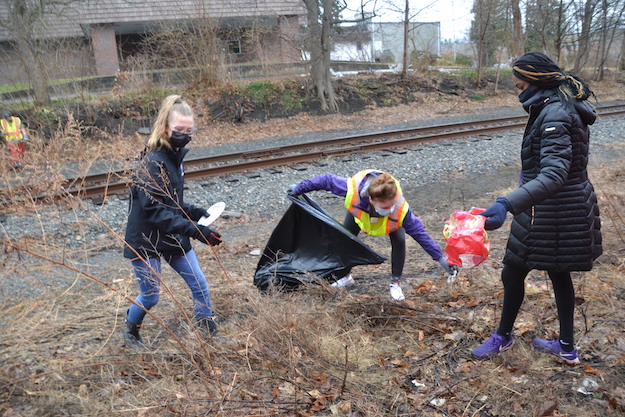 Kenzie Snook, Lucy Rivers and S'koi Sanders-Smith clear trash from along the railroad tracks.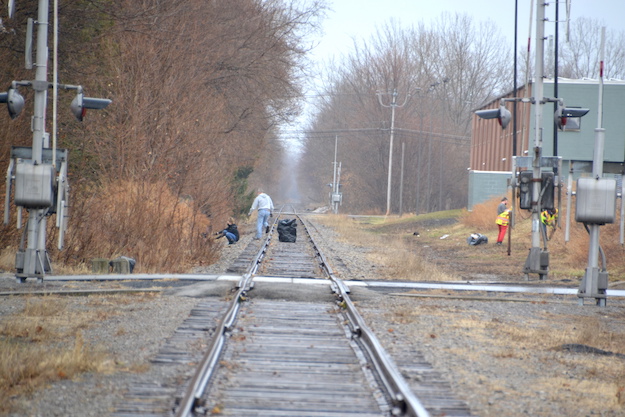 This area along the railroad tracks was much cleaner after this group went through.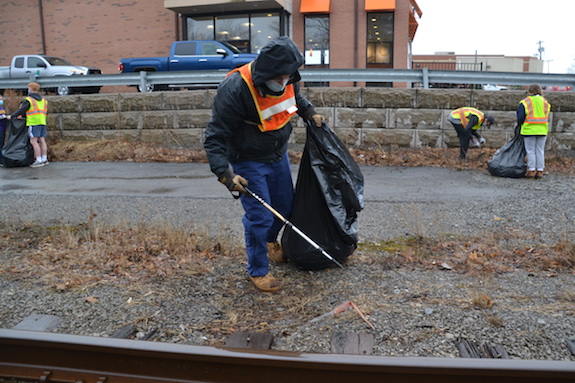 Don Bishop fills a bag with litter.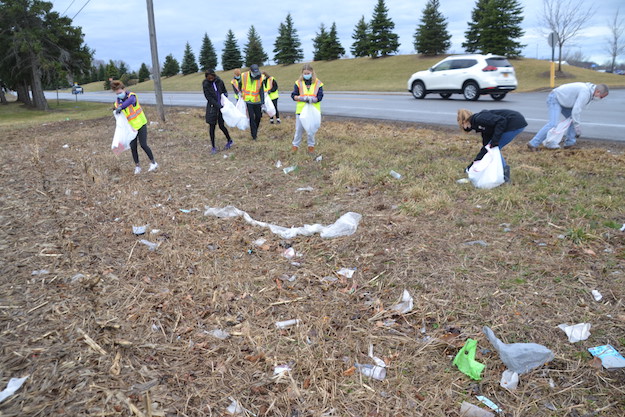 The group tackled trash in the front part of a field along Gaines Basin Road by Walmart.