Albion church takes down abandoned house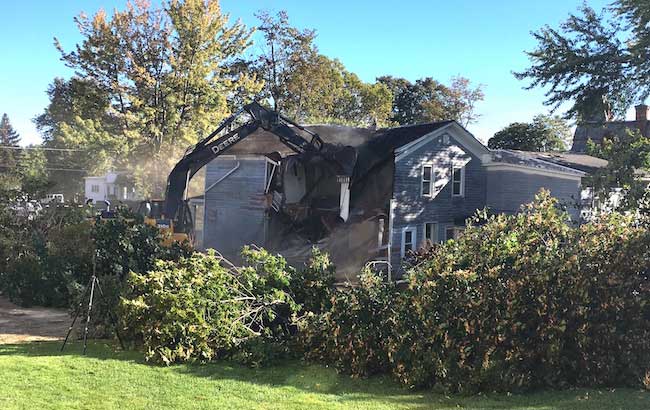 Provided photo
ALBION – The Albion Free Methodist Church on Monday started demolishing an abandoned house the church recently acquired on East State Street.
Church volunteers are taking down the house, which will give the congregation more room for parking and also allow for new ministry opportunities.
The church about a decade ago took down a neighboring house and that space has been used for parking. The church is landlocked and has been growing.
Photo by Tom Rivers: The debris is being removed from the site.