Albion church ready to serve 350 Thanksgiving dinners at 'OK Kitchen'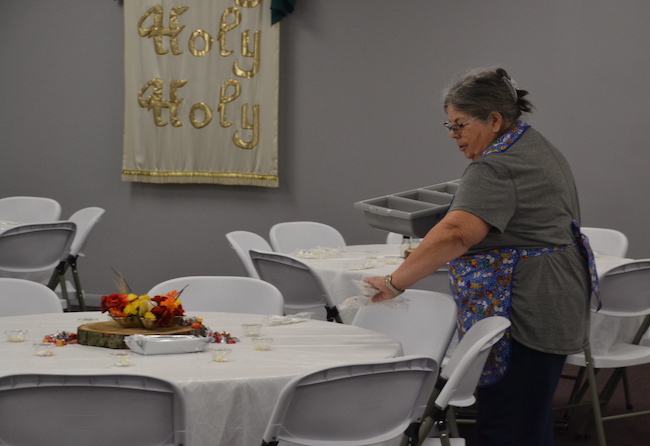 Photos by Tom Rivers
ALBION – Sheila Doty sets the tables at the Orleans Koinonia Kitchen at Harvest Christian Fellowship. Doty was among a big group of volunteers from the church getting ready to serve up to 350 Thanksgiving dinners on Thursday.
"It is my way of sharing," Doty said about helping at the "OK Kitchen." "It warms me up and makes me feel good."
There are about 75 settings at the church. The meals will be served from 3 to 5:30 p.m. at 560 East Ave.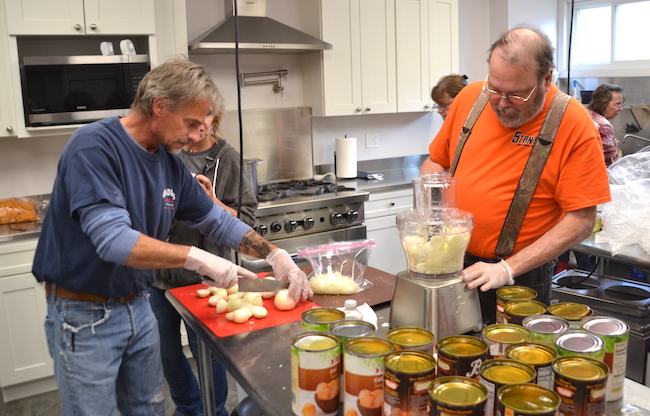 Roland Meiers, right, and Tim Delamarter chop onions for a casserole. The OK Kitchen opened at Harvest on June 2 and serves meals and offers fellowship on Thursdays.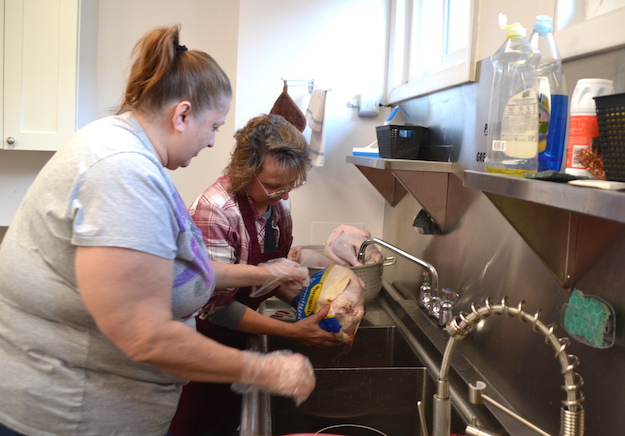 Donna Verhagen, left, and Dee Huntington get turkeys ready to be cooked. There are 19 turkeys that will be served on Thursday for the Thanksgiving meal.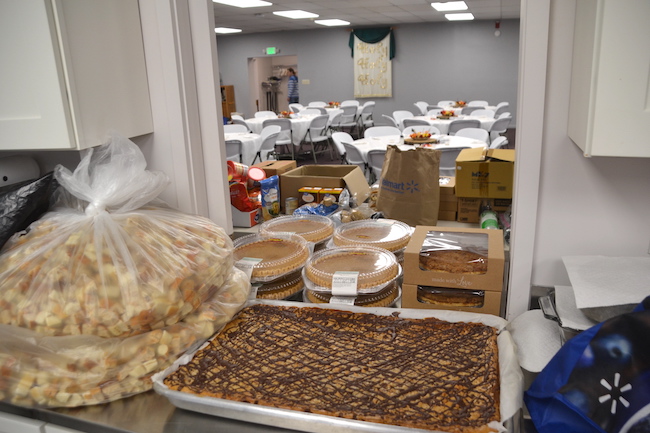 The food is ready and the tables are set for Thursday's big meal.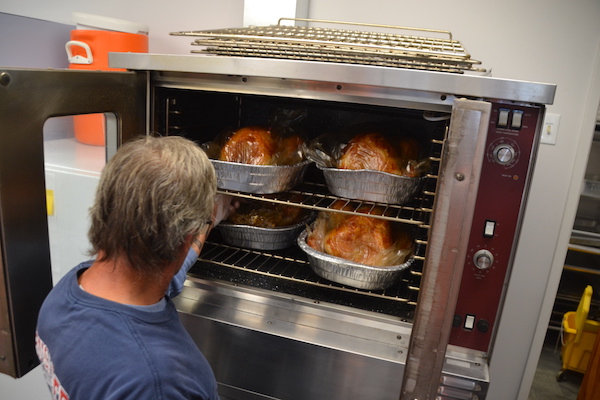 Tim Delamarter checks the temperature of the turkeys in the oven.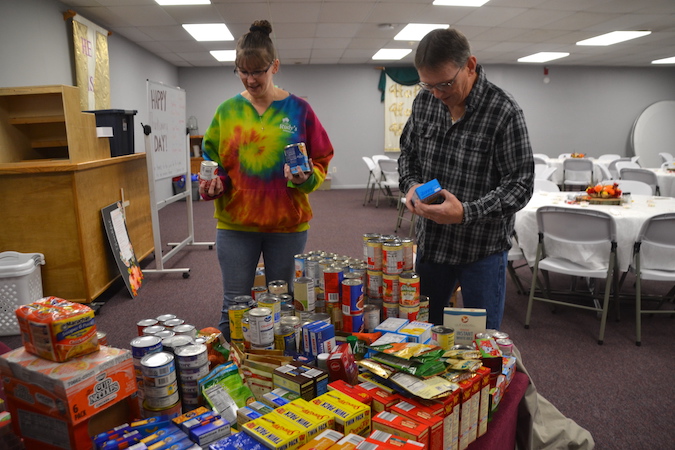 Faith Smith and her husband Mike Smith organize nonperishable food items to be given out on Thanksgiving.
Mrs. Smith serves as the volunteer director of the kitchen. Albion students donated many of the canned food through a class challenge. Students were encouraged to bring in food with the grade level with the most cans winning an ice cream social.
About 200 to 250 people are served through the kitchen each week, with Mr. and Mrs. Smith taking meals to about 100 shut-ins.
Last week the village of Albion government prepared and served the meals – authentic Mexican tacos. That meal brought in a big crowd – 245 people were served.
Many other churches and community groups from around the county are taking a Thursday to prepare and serve a meal.
'This is 100 percent community-based, supported by the community," she said about the OK Kitchen.
Mrs. Smith said many of the people who come to the kitchen on site are there mostly for the fellowship, for the chance to sit down and have a meal and conversation with others.
"It's the fellowship kitchen," Smith said. "It's for everyone."