Albion church puts on 5k along the canal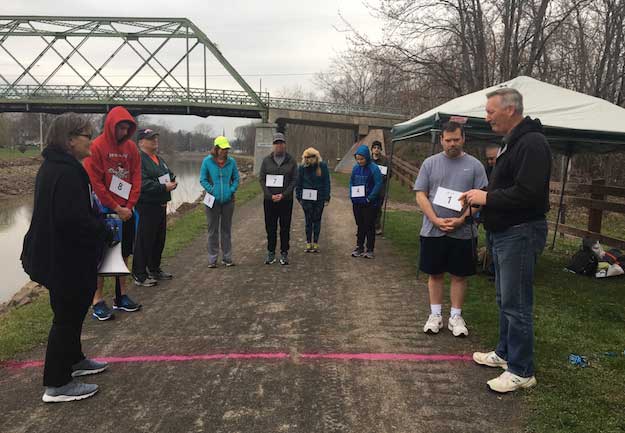 Photos by Tom Rivers
ALBION – Pastor Rich Allis, right, of the Light of Victory Church on Brown Street in Albion says a prayer on Saturday morning before a group of runners and walkers ventured out on a 5K. The church has organized the event the past seven years and proceeds go towards community baskets.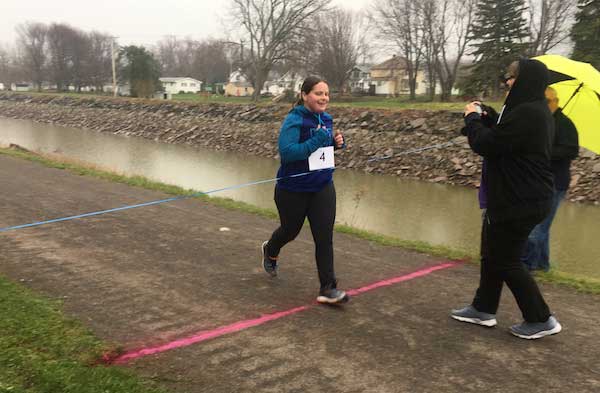 Kathy Jurs was the first woman to hit the finish line. She is cheered on by Cyndi Mardino, the race organizer. Evan Valentine, 15, of Holley was the overall winner. Some of the Run for God participants, who meet at the Free Methodist Church, ran the race on Saturday.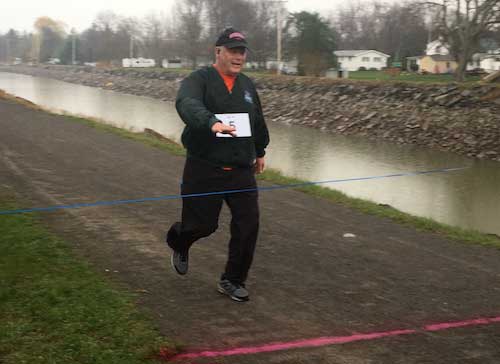 Steve LaLonde of Albion nears the finish. The runners and walkers were hit with hard rain in the race.