Albion children's book author signed copies today at Hoag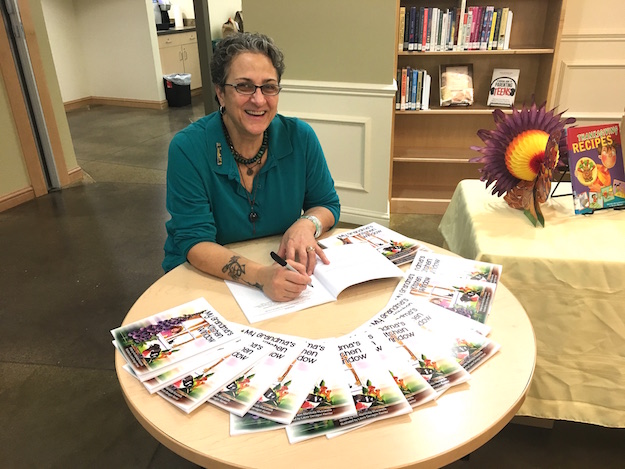 Photo by Tom Rivers
ALBION – Kim Martillotta-Muscarella was at Hoag Library today for a book signing of her new book, "My Grandma's Kitchen Window." The 40-page children's book includes illustrations by Laura Genagon Kemler and highlights flowers, vegetables, insects and animals in Martillotta-Muscarella's yard on North Main Street.
Martillotta-Muscarella is a well-known local artist who ran the Marti's on Main art gallery for several years.
The book is available at Knight's Pride, a shop on Main Street owned by her son Jeremiah Knight. Martillotta-Muscarella said she expects to have the book available soon in several more stores in Albion and Orleans County. It's also available through Amazon.