Albion celebrates opening of new playground at elementary school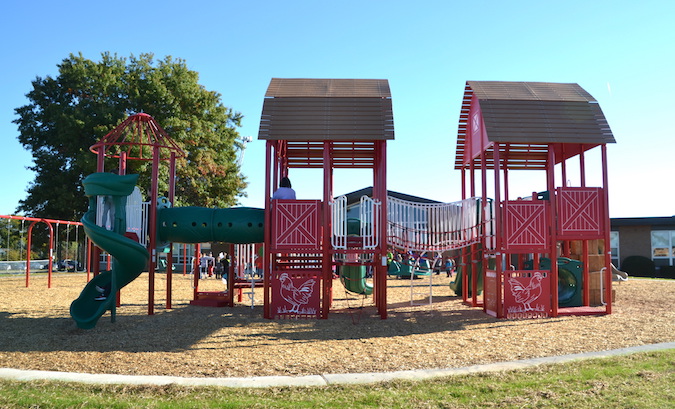 ALBION – Elementary students at Albion are in a celebratory mood today because a new playground has opened. (It's also Fire Prevention Week and students are getting a chance to spray water at targets and do other simulations.)
The new playground is in a farm theme. Students voted on three theme possibilities last year and the farm overwhelmingly defeated a woodlands theme and also a purple-and-white colored playground with a spaceship.
Albion also opened a new playground on the other side of the school two years ago. The playground that opened today has more equipment geared towards younger students, although some of the bigger equipment can be used by children up to age 12.
There are about 900 students in the Ronald L. Sodoma Elementary School in grades prekindergarten through 5. School leaders like having two playgrounds because one can easily become crowded.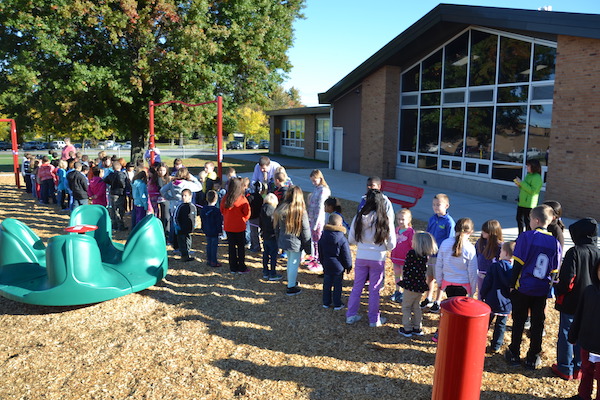 Each class sent two representatives to cut a ribbon at the playground this morning. The elementary band also played "Old Macdonald Had a Farm" over the loud speaker.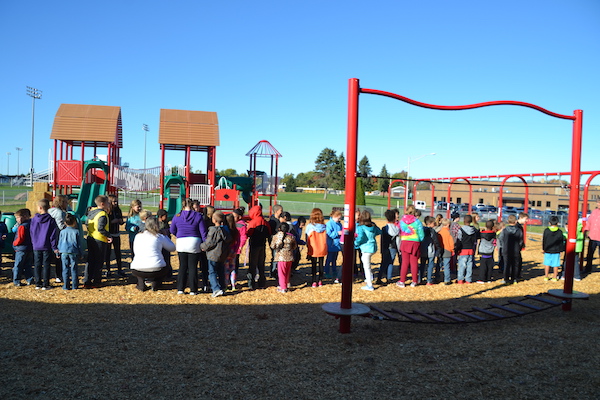 Each class will get 15 minutes on the playground today. Both playgrounds at the elementary school are open to the community after school, and on weekends and holidays.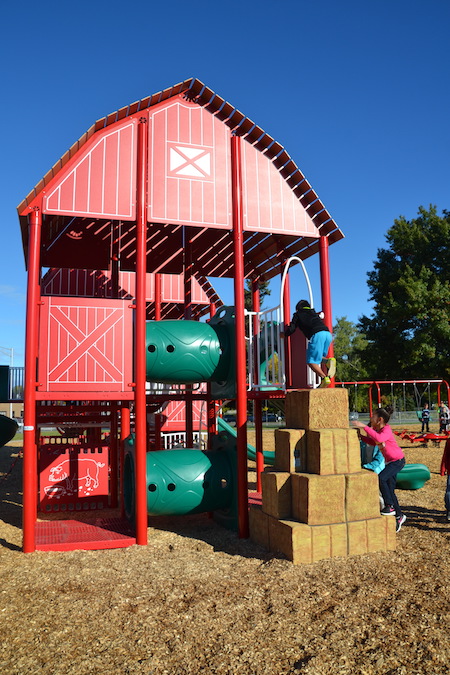 Students climb on boxes that look like hay bales. The playground has several climbing challenges and other equipment to help with balance and fitness.