Albion celebrates opening of Little League season
Community continues annual tradition since 1956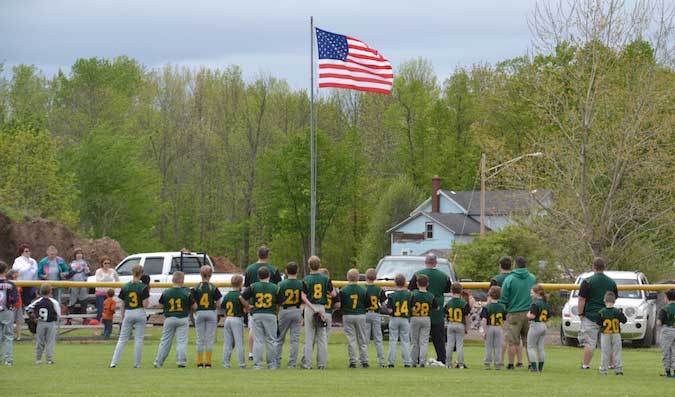 Photos by Tom Rivers
ALBION – The Barre Cubs stand at attention for the National Anthem this afternoon at the Midget League Field behind the Albion Town Hall on Clarendon Road.
The Albion Midget League formed in 1956 and remains an annual tradition in the Albion community. Barre is one of the original teams. The Cubs have won the league title the previous three seasons, capped by an undefeated year in 2017.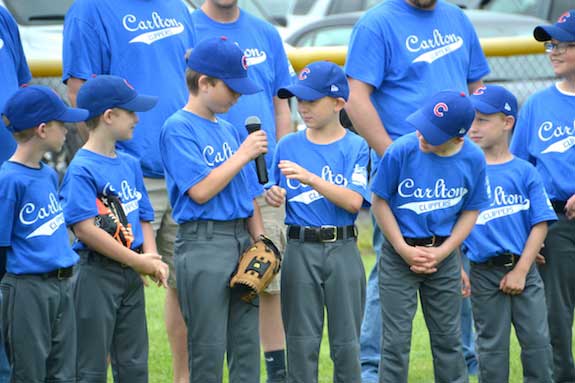 Carlton is one of six teams in the league this year. Every player is given the microphone during player introductions. The Carlton team is led by Ben Narburgh.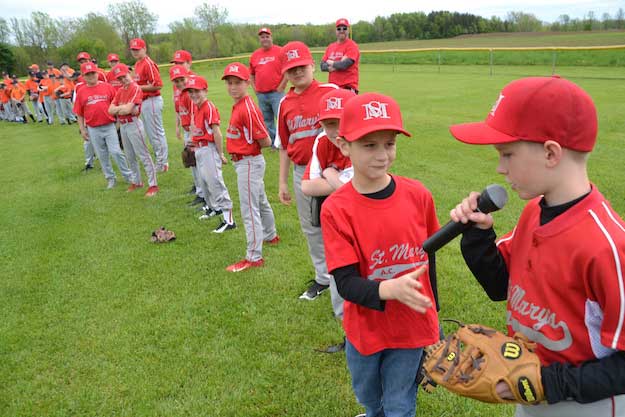 Dennis Mathes of St. Mary's introduces himself. This year's team is led by coach Chris Kinter. St. Mary's is an original team from 1956.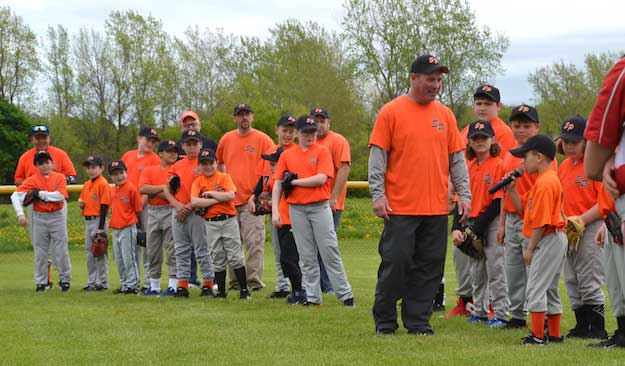 The Sandstone Park team has been runner-up to Barre the past three seasons. Dan Bartlett returns as coach. He has been in the role for more than a decade.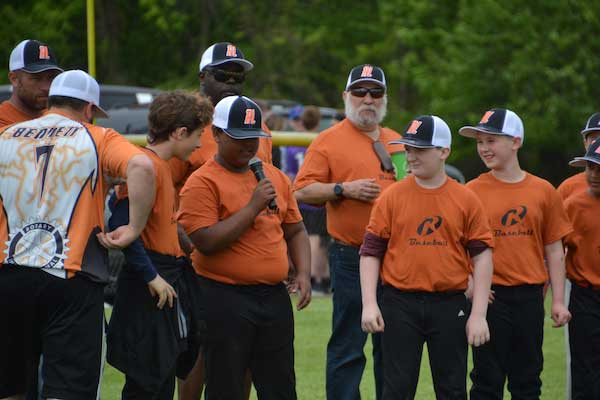 Xavier Byrd introduces himself for the Rotary-Lions team, where Greg Bennett serves as head coach.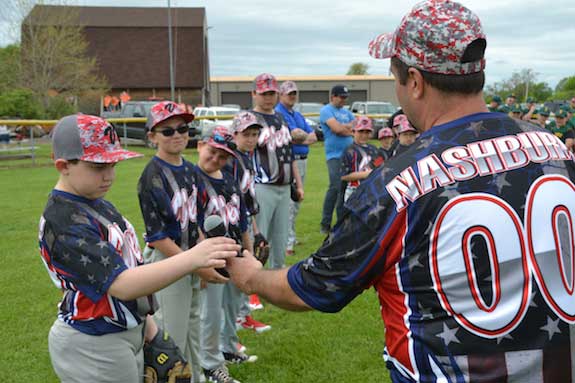 The Vets have new uniforms this season. Coach Dave Nashburn hands the microphone to player John Bianchi.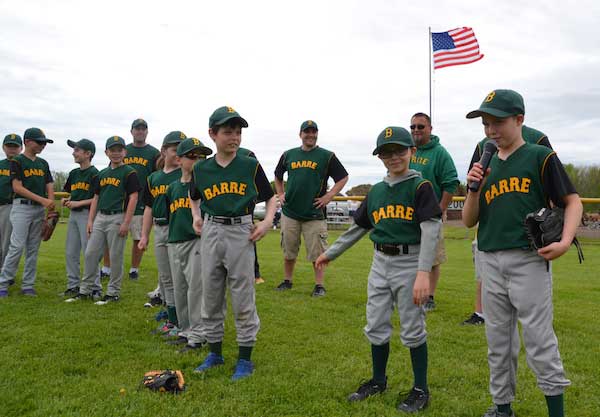 Myles Beach, right, makes his introduction for the Barre Cubs. This year the team is led by head coach Mike Beach, who is Myles' uncle.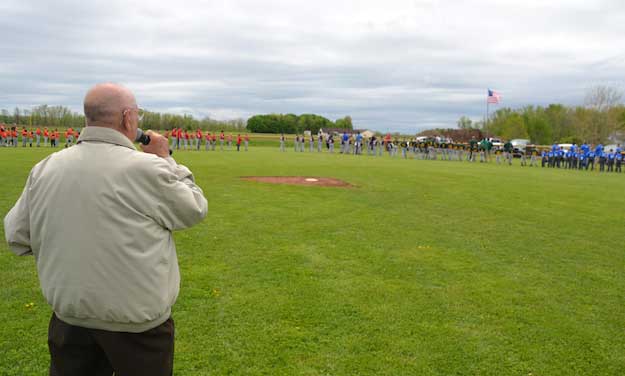 Joe Sacco sings the National Anthem. He has done the honor on opening day for many years.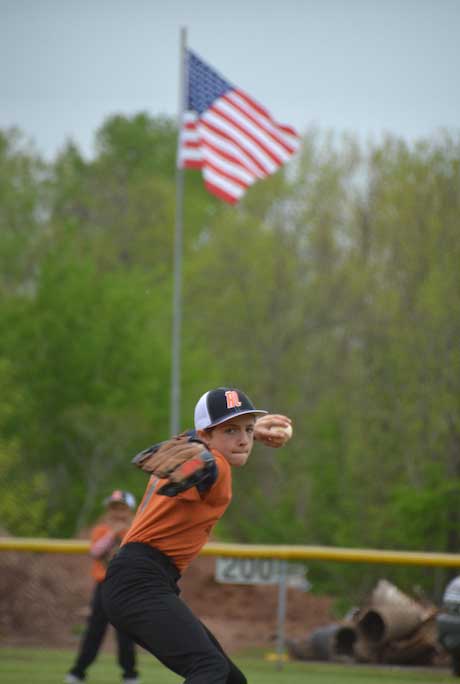 The season kicked off with Rotary-Lions playing Sandstone. Jacob Edwards fires in a pitch for the Rotary-Lions. The season continues until late July.