Albion canal bridge is covered in canvas during construction project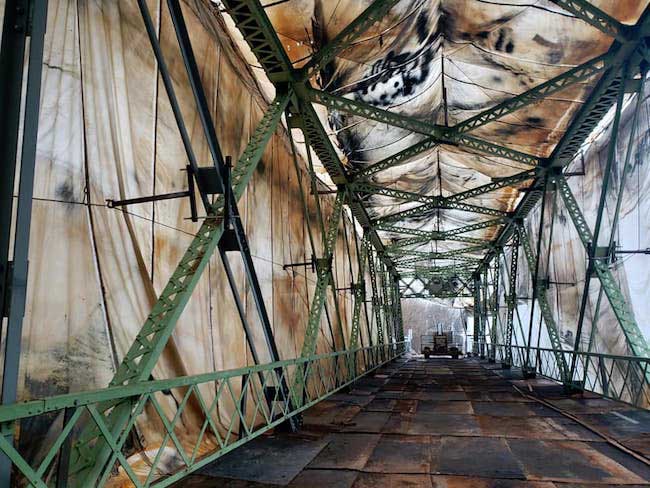 Photos courtesy of Jules Hoepting
ALBION –  This photo looks under the giant canvas over the Transit Road bridge in Albion, one of seven canal bridges in Orleans County receiving extensive upgrades.
The Transit Road bridge was closed to traffic in August. The state Department of Transportation also closed the Telegraph Road canal bridge in August for construction work.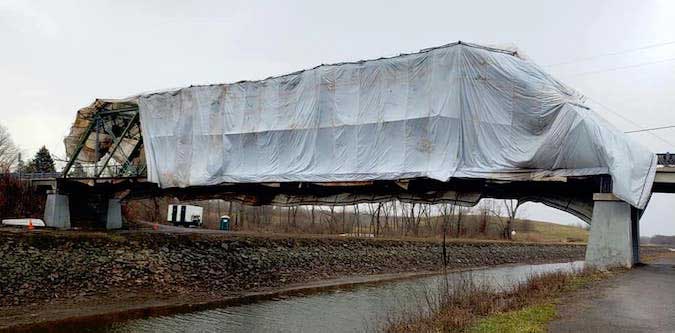 The state is spending $10.7 million on the seven bridges in the county. The DOT said the work on these bridges will include installing high-strength galvanized steel to replace steel floor systems, low chords, gusset plates, and truss elements.
Bridge railing and guide rail on the bridge approaches also will be improved and each bridge will be repainted. The alignments and profiles of the bridges will not change.
The  seven single-lane truss bridges were constructed between 1909 and 1914. They will all be repainted from green to black.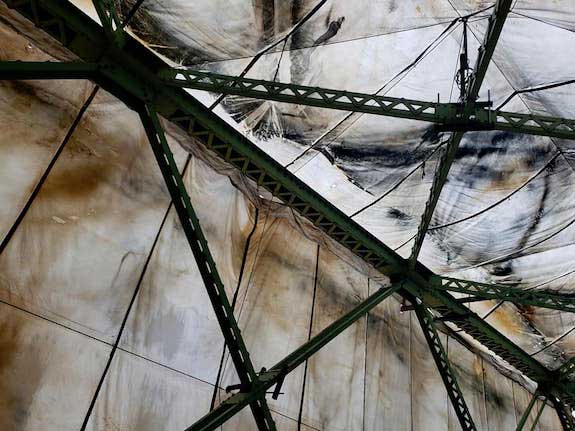 The DOT has completed work on the Densmore Road bridge in Albion and Bennetts Corners Road bridge in Murray.
As part of the $10.7 million bridge initiative in Orleans, the DOT also will work on three more bridges – Gaines Basin Road in the Town of Gaines, Bates Road in the Village of Medina, and Marshall Road in the Town of Ridgeway.