Albion businesses, teachers, churches make big effort on Beggar's Night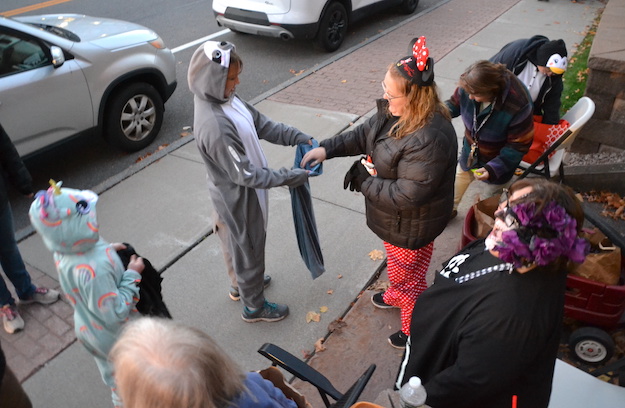 Photos by Tom Rivers
ALBION – Amanda Krenning-Muoio and others from the First Presbyterian Church of Albion hand out candy for Beggar's Night this evening in Albion. Sue Thaine, the church's pastor at lower right, dressed up for the occasion.
Several hundred kids wore costumes and collected candy. Downtown was closed off to traffic for the event.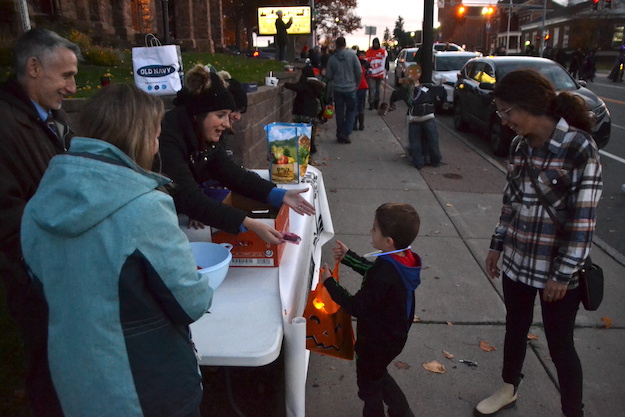 Albion teacher Samantha Flansburg hands candy to Drake Neri, 4, who wore a green skeleton costume. Other teachers in the Albion Teachers Association spot included Meghan Kania, Jen Simpson and Bob Epperson.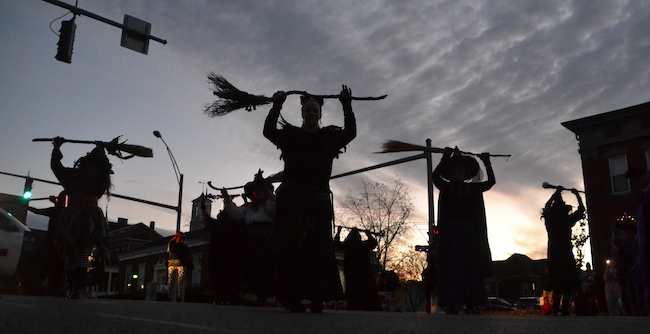 A group of women dressed as witches and did a dance down Main Street.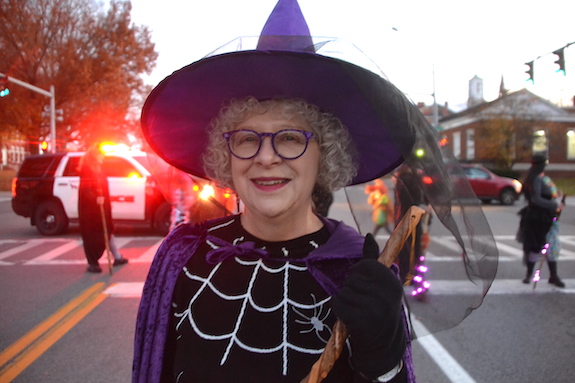 Connie Boyd of Batavia joined in the witches' dance.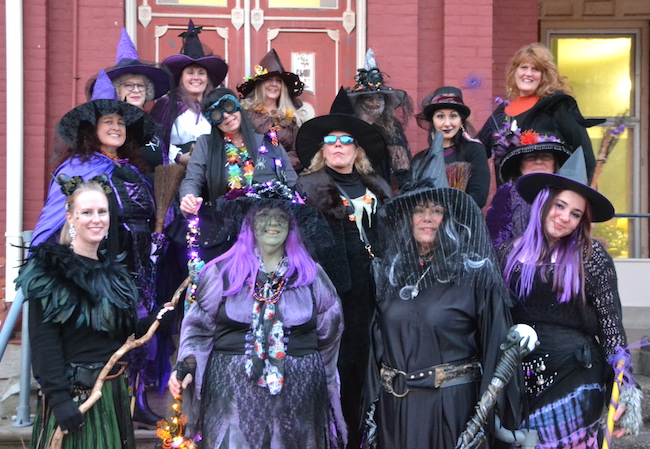 The group of ladies pose for a photo at Marti's on Main before their dance.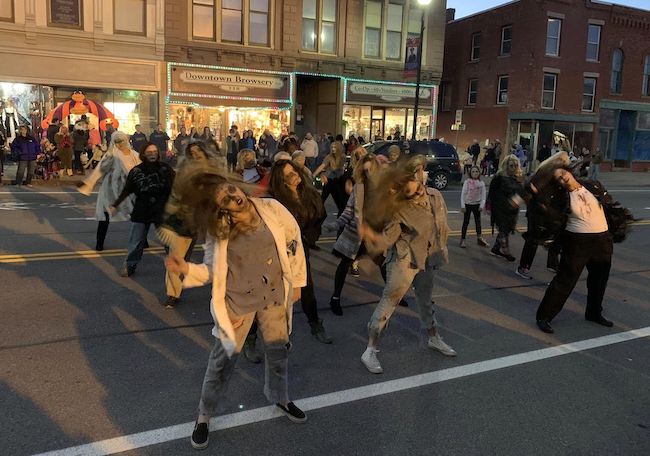 A group from Body by Summer in Brockport performed Michael Jackson's Thriller in front of the Downtown Browsery. Some Browsery vendors joined in the dance of people dressed as zombies. Summer Torrance led the group in the dance.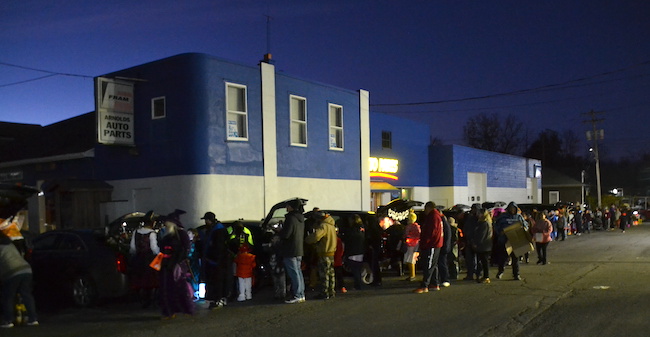 A long line of kids stopped by Arnold's Auto Parts for trunk or treat from the Royal Body Shop Outreach Ministries. The church gave out more than 1,000 pounds of candy. The Albion Free Methodist Church also did a trunk or treat with lots of candy given away.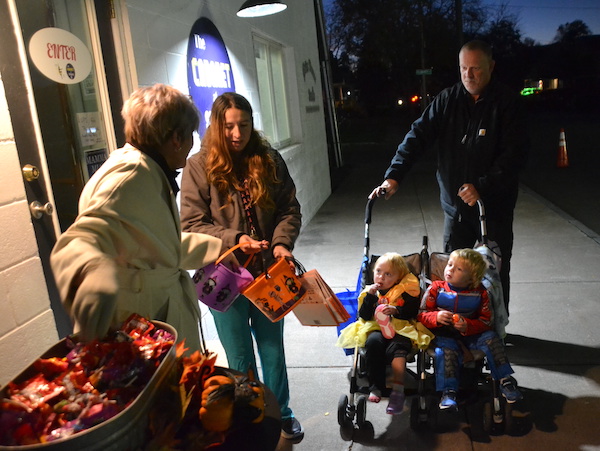 Amy Sidari gives away candy at Gotta Dance by Miss Amy. Ray Keffer and Stephanie Yankevich brought their twins, Ryan and Evelyn, to the event. Sidari said she was impressed by the variety of costumes on the kids throughout the evening.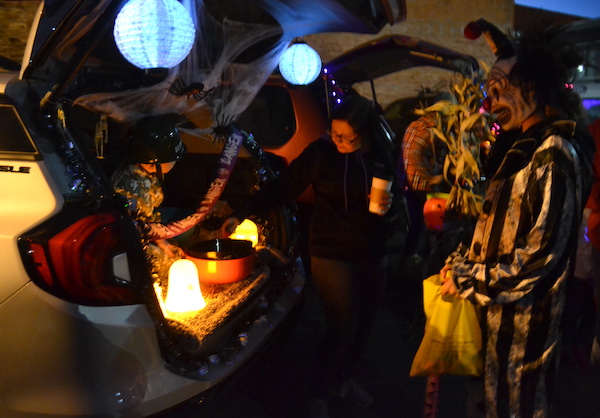 The Albion PTA did a trunk or treat at the village's municipal lot on Bank Street. Angie Wolfe, an Albion teacher, was one of the stops with candy stashed in her trunk. Her son Caleb helped to give out the candy.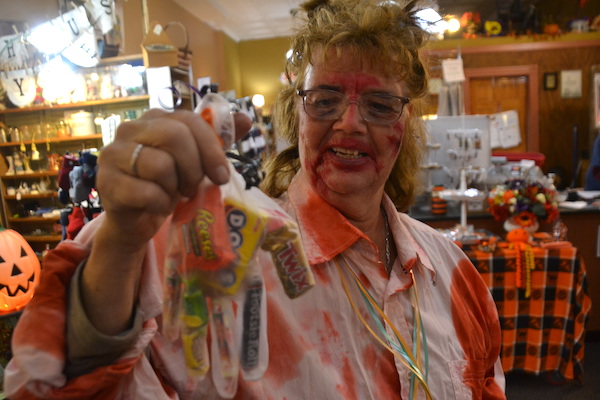 Liz Groat of the Downtown Browsery holds one of the gloves that was filled with candy. The Browsery filled 350 gloves with treats for the kids. Groat was happy to see so many kids and their parents come inside and walk through the Browsery, where there are more than 40 vendors.