Albion businesses celebrate Hometown Holiday with many activities for kids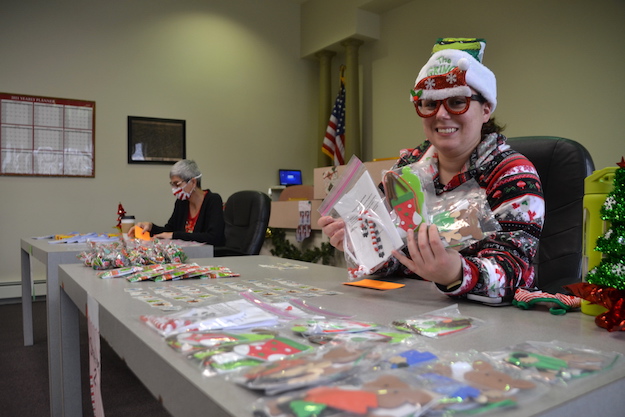 Photos by Tom Rivers
ALBION – Alicia Marciszewski is in the Albion Village office today helping children make ornaments as part of the Albion Merchants Association's annual Hometown Holiday. Kay Ecker in back is offering coloring books, crayons and stickers.
Many of the businesses are offering indoor activities and free prizes for kids.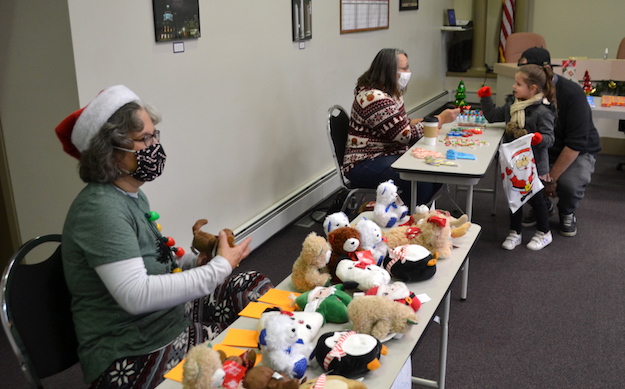 Adelina Greenwood checks out the candy canes, stamps and pencils offered by Alice Marciszewski at one of the stations in the Village Office. Adelina is joined by her father, Matthew Farley. Anita Finley, left, was at a station offering stuffed animals and other goodies for people who answered trivia questions. Oak Orchard Canoe sponsored the activities at the Village Hall.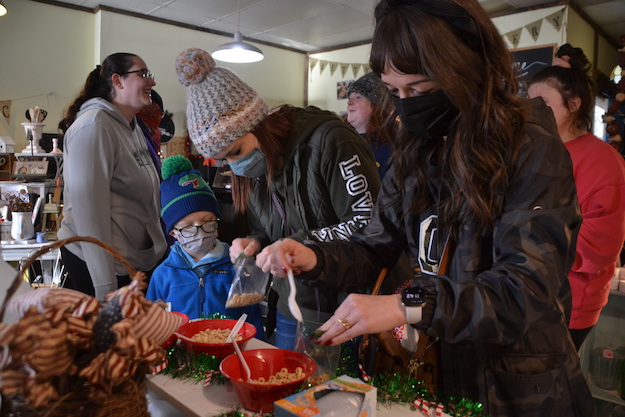 Pretty Sweet Bakery hosted a station for people to make reindeer dust and reindeer food. This group includes Carter Conrad and his mother Courtney Burch, and their friend Mallory Marshall, right.