Albion BK customers near $3,500 in donations for local hospice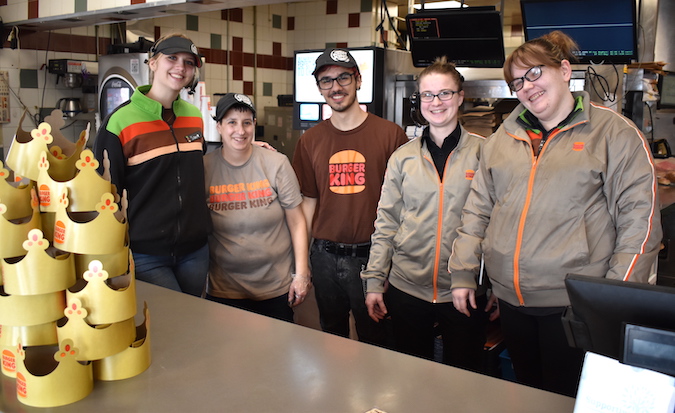 Photo by Tom Rivers
ALBION – The Burger King in Albion has been collecting donations this month for Supportive Care of Orleans and was at $3,456 as of 1:30 this afternoon.
Pictured from left include Sam Rogers, Krystle Hughson, Owen Mitchell, general manager Shelby Hollenbeck and assistant general manager Liz Lamay.
Hollenbeck said she is pleased by the response from the customers. Many give their change, or a dollar bill, while others have donated $20s, with several people giving a hundred dollars. Jim and Kerry Panek donated $1,000 to the organization that assist hospice patients and their families.
"People love to give to local organizations," Hollenbeck said.
The Burger King will be accepting donations until tomorrow, and will then turn over the funds to Supportive Care of Orleans.
There are donations boxes inside the BK and also at the drive-through.