Albion bio and chemistry students plant flowers for Albion downtown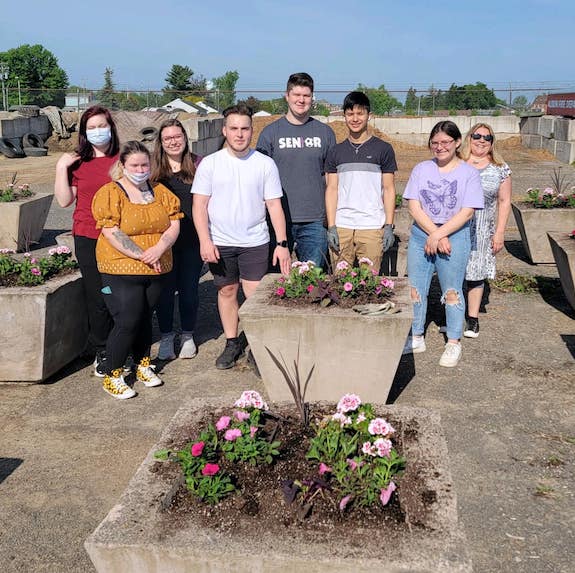 Provided photo
ALBION – Albion students in Albion's AP biology and chemistry classes continued an annual tradition where students fill planters with flowers. They are shown outside at the DPW. The AP students have been providing this community service for several years. The flowers will be in Albion's downtown.
Students study the importance of plants as well as structure and biological properties.
Pictured in front include Samantha Hand, Shelby Hagen, Audrey Pask, Ashton Preston, Aidan Smith, Ulises Ledesma, Belen Rosario Soto,  and Mrs. Borner, the AP chemistry teacher.
This may be the last time the classes do this with no AP science classes planned for next school year.