Albion approves large Santa mural for downtown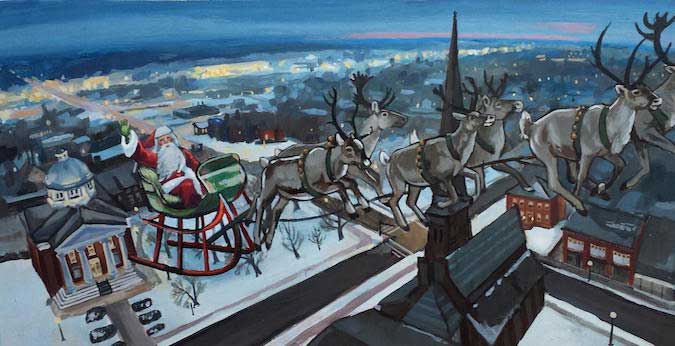 Courtesy of Stacey Kirby
ALBION – A 24-foot-long mural of Santa in a sleigh looking over downtown Albion and Courthouse Square will be painted by Albion native Stacey Kirby.
The Albion Rotary Club is leading the project, with assistance from a grant from Rotary District 7090 as well as community donations.
The Albion Historic Preservation Commission approved a "certificate of appropriateness" for the project today. The Village Board also voted to support the project on Wednesday.
The mural honors Albion's history as home to the Charles W. Howard Santa Claus School from 1937 to 1966. Howard also ran Christmas Park in Albion. Mr. Howard passed away in 1966. The Santa School continues in his name in Midland, Michigan.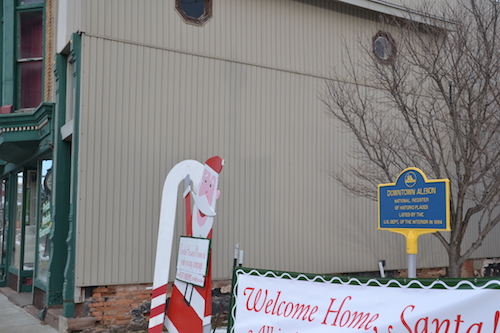 Photo by Tom Rivers
The mural will be mounted on poles and a metal frame in Waterman Park on North Main Street, about a half block south of the Erie Canal. The large painting will mounted about a foot away from this wall on the north side of the park.
The mural is expected to be installed by May 1.