Albion alumni perform in concert at Cabaret to benefit Music Boosters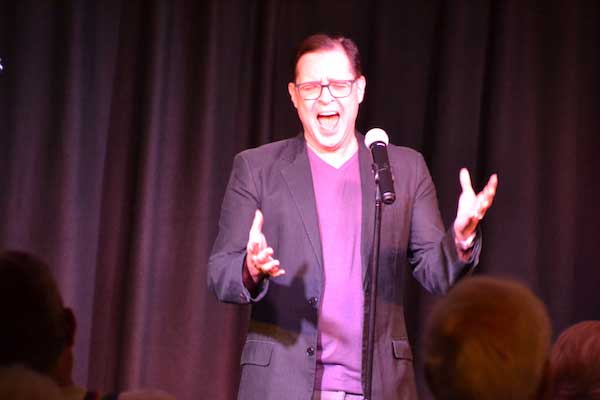 Photos by Tom Rivers
ALBION – Matthew Mooney sings "Anthem" from the musical, Chess, on Saturday evening at the Cabaret at Studio B in Albion. Mooney a 1993 Albion graduate, was one of about 20 alumni to perform in a benefit for the Albion Music Boosters.
Mooney is active in the Buffalo theater scene and also works as a CNA for Catholic Health. He is studying to become a registered nurse.
Mooney also sang "I Can See It" from the musical, The Fantasticks.
There were two performances by alumni on Saturday of "Celebrating Home: Where Greatness Began." It is a first-time fundraiser.
The Music Boosters support the music program at the elementary, middle and high schools. The Boosters fund scholarships for the honors choirs/bands, pay for year-end celebrations, and other efforts to help the music program.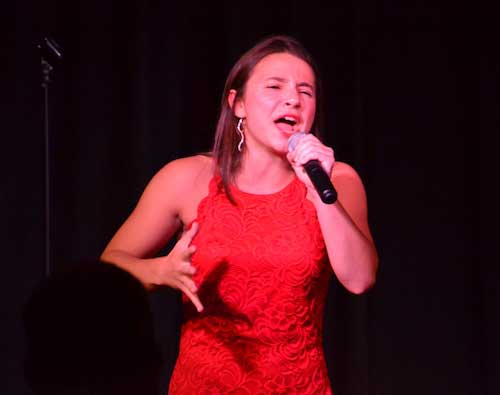 Angela Tarricone, Class of 2017, sings "Gimmie Gimmie" from the musical, Thoroughly Modern Millie. Tarricone is an Education and Theater major at Brockport State College.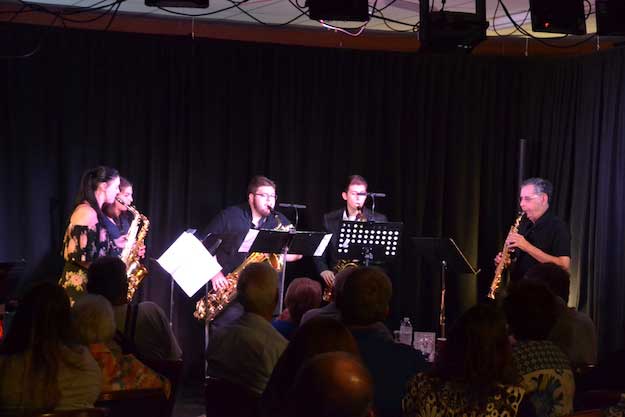 A saxophone quintet performed selections from "Carmen." The group includes, from left: Charlyne Olick, Class of 2015; Riley Seielstad, Class of 2018; Nick Ettinger, Class of 2015; Nate Grammatico, Class of 2019; and Mike Grammatico, Nate's grandfather and a retired Albion music teacher.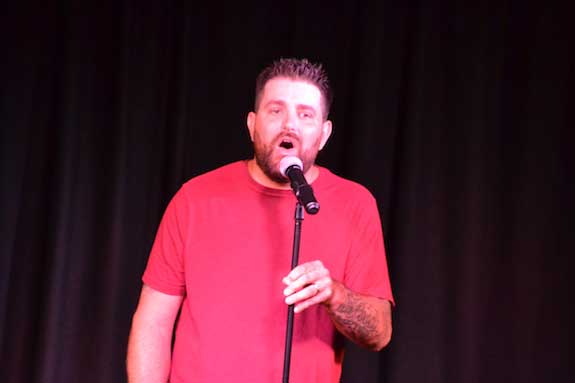 Erin Moody, Class of 1995, sings "Piano Man" by Billy Joel. Erin owns Moody's Automotive in Albion.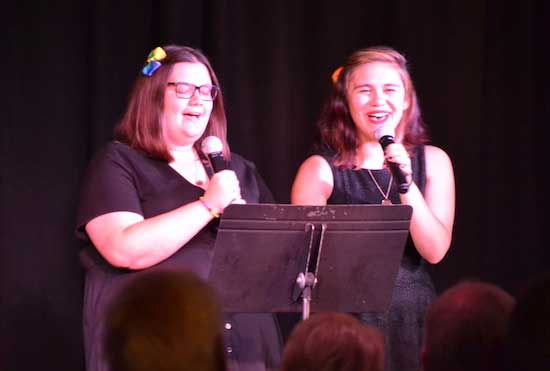 Miranda Allen, left, and Cheya-Rain Eagle, both from the Class of 2016, sing, "Get Happy/Happy Days are Here Again." Allen is majoring in mathematics in college and Eagle is studying to be a music therapist.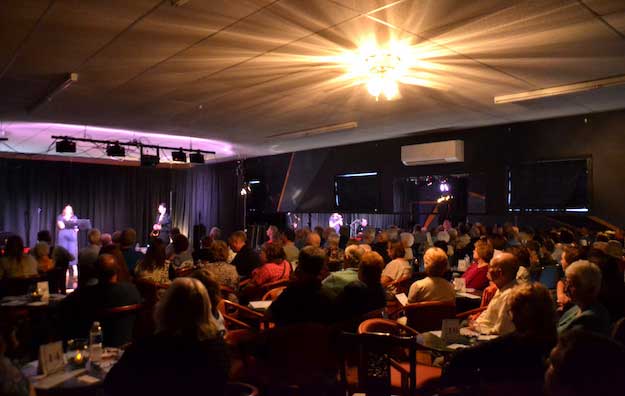 Riley Seielstad, Class of 2018, performs to a sold-out crowd at the Cabaret at Studio B. Riley is singing, "Summertime."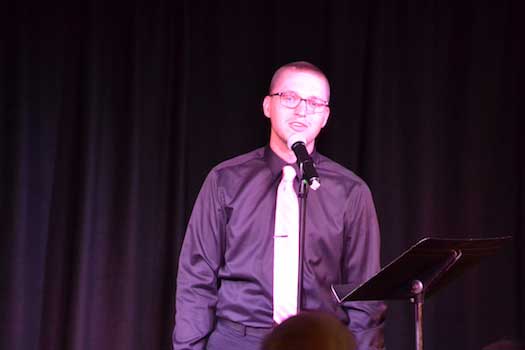 Justin Barleben, Class of 2009, sings "Smile" from Charlie Chaplin. He is a teacher in the Buffalo area.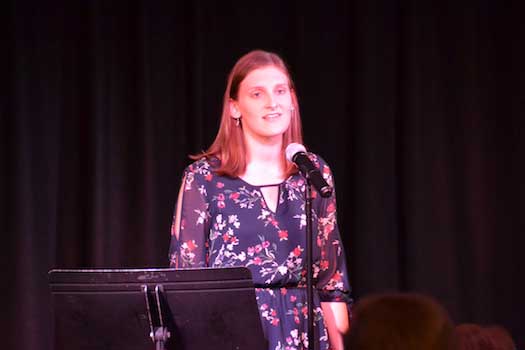 Kathleen (Adduci) Barleben, Class of 2009, performs "The Secret of Happiness" from the musical, Daddy Long Legs. She also is a teacher in Buffalo. She and her husband Justin sing with the Buffalo Philharmonic Chorus.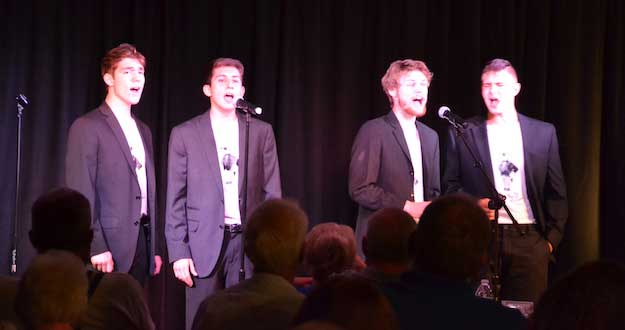 The Billies, a barbershop quartet with members from the Class of 2019, sings, "Beyond the Sea." They include Jacob Ettinger, Nate Grammatico,  Enoch Martin and Evan VanAmeron.
Other performers at the concert included Alec Sherman, Class of 1968; Gwendolen Martillotta Ferchen, Class of 1991; Mike Thaine, Class of 1986; and Gary Simboli, Class of 1981.