After a month's delay due to rain, Albion Little Leaguers celebrate opening day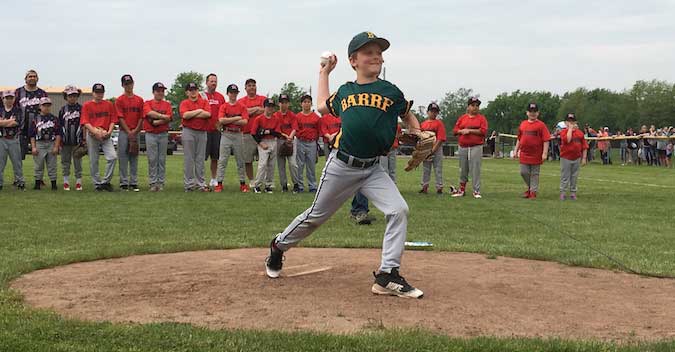 Photos courtesy of Mike Beach
ALBION – Charlie Ward, a member of the Barre Cubs, tosses the ceremonial first pitch during Saturday's opening day celebration for a new season of the Albion Midget League.
Charlie, 9, threw the first pitch in honor of his father, Scott Ward, who passed away at age 45 on Oct. 13. Scott was a long-time Barre Cubs coach.
The season got off to a late start due to all of the rain and wet fields in April and May. Opening day was scheduled for May 4.
The Albion Midget League formed in 1956 and remains an annual tradition in the Albion community. Barre is one of the original teams. The Cubs have won the league title the previous four seasons.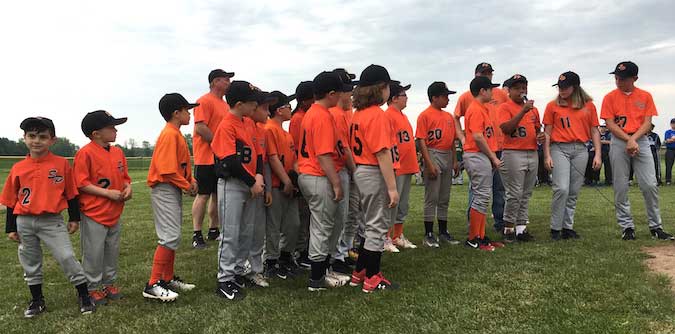 Members of Sandstone Park make their introductions. The team is led by head coach Dan Bartlett.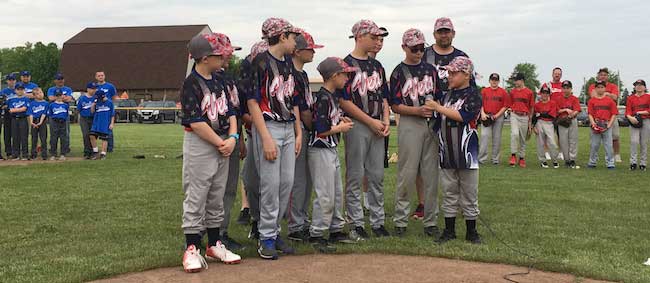 The Vets make their introductions. This year they are led by new head coach, Jesse Colmenero.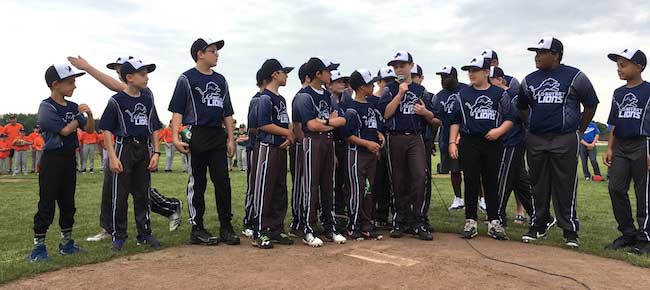 The Rotary Lions team, sporting new uniforms, pass the microphone during introductions. Greg Bennett returns as the head coach for the team that advanced to the finals last year.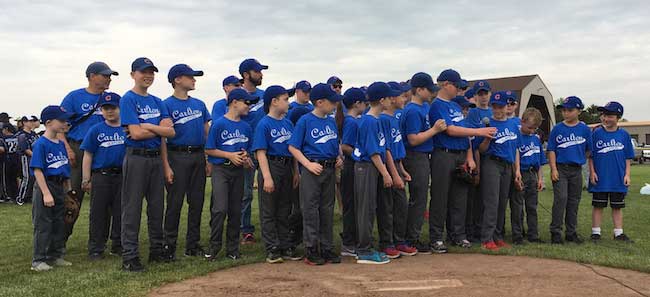 Carlton has a lot of players. The team is led by Ben Narburgh.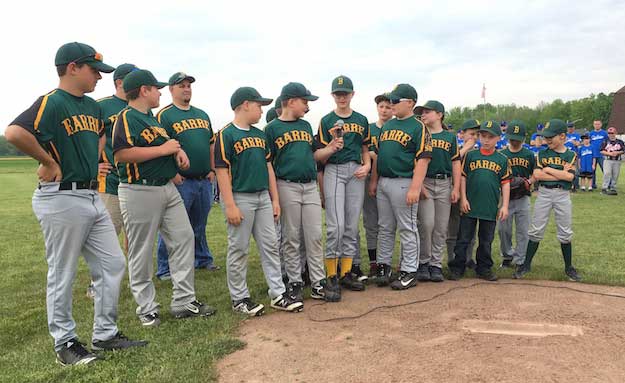 The high-powered Barre Cubs will try to win the title for the fifth straight year. Mike Beach is the head coach.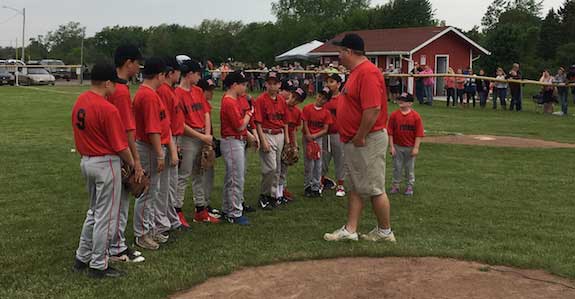 St Mary's, another of the original teams from 1956, is back for another season. Chris Kinter is the head coach.