Albion 8th-graders use sewing skills to make pillows, ponchos for breast cancer patients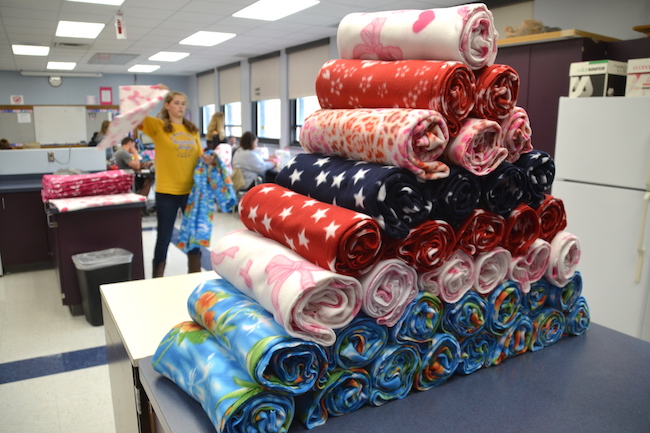 Photos by Tom Rivers
ALBION – Students in Kim Toombs' Introduction to Technology and Careers class, including Alexa Grandy in yellow shirt, made 90 ponchos for breast cancer patients.
The eighth-graders at Albion Middle School also are working on 100 post-surgery pillows, and 50 smaller pillows. They will be delivered by the class of 22 students next Friday on a field trip to the Pluta Cancer Center through Strong Memorial Hospital, the Breast Cancer Coalition of Rochester, and Highland Hospital in Rochester.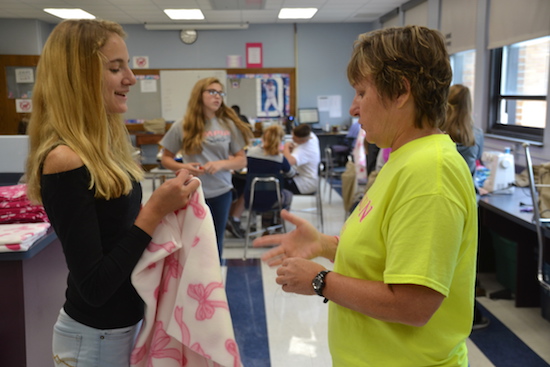 Kim Toombs, right, gives pointers for making a poncho to student Leeanna Montanarella. Toombs is a breast cancer survivor. She was diagnosed in July 2014. After surgery, she completed chemotherapy and radiation in January 2015.
"This is a service-learning project where kids give to the community and not always be on the receiving end," Toombs said.
It's also a chance for the teacher to give back to the Pluta Cancer Center, the Breast Cancer Coalition of Rochester, and Highland Hospital, where she received care.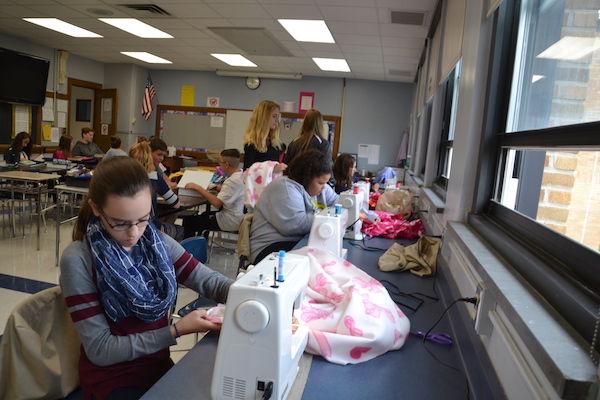 Annalise Steier works on one of the ponchos. Students in Toombs' class last year made 70 ponchos. But this year the students have been fast learners and eager to work on the projects. That allowed Toombs to boost the number of ponchos to 90.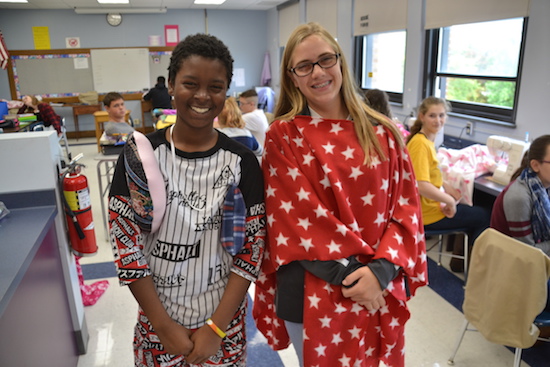 Maurice Taylor Jr. shows two of the pillows and Quinn McCue wears one of the ponchos made by the class.