Albion 4th-graders harvest squash from FFA Land Lab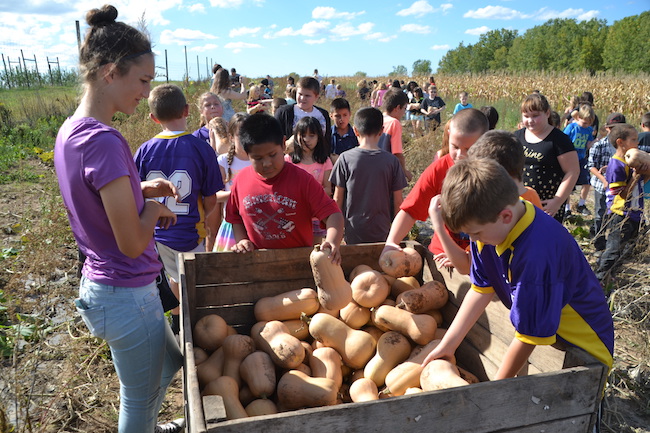 Photos by Tom Rivers
ALBION – Albion fourth-graders harvested squash this afternoon from the Land Lab on Clarendon Road that is used by the FFA and agriculture students.
The students planted the squash last spring when they were in third grade. Some of the students are pictured with Alexis Bentley, left, a member of the FFA.
About 40 bushels of squash were harvested and will be donated to Community Action of Orleans & Genesee.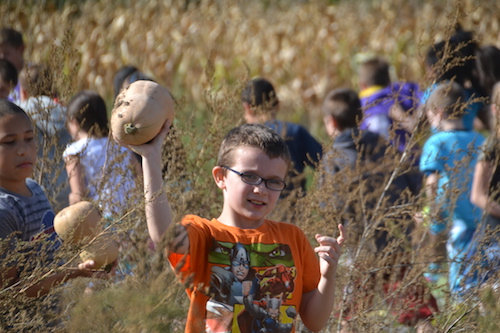 This fourth-grader handles the butternut squash with one hand. The squashed will be boxed up by the FFA and delivered to Community Action.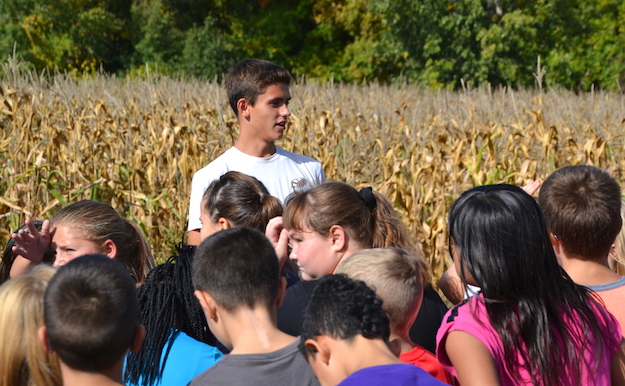 Harrison Brown, a member of the FFA, welcomes the fourth-graders to the Land Lab.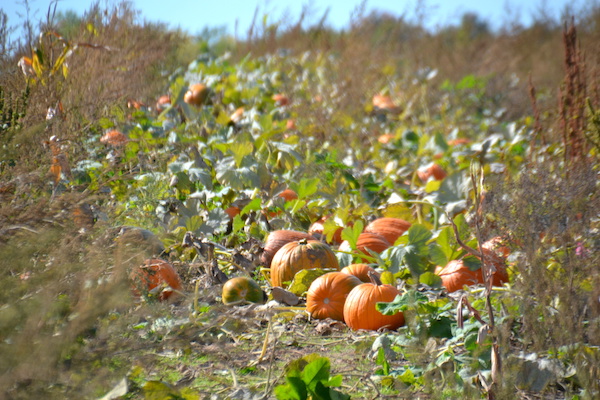 The FFA planted these pumpkins last spring and they have grown to a good size. They will be part of a harvest festival Oct. 25-26.