After snow day cancelled rehearsals, All County Music Fest goes on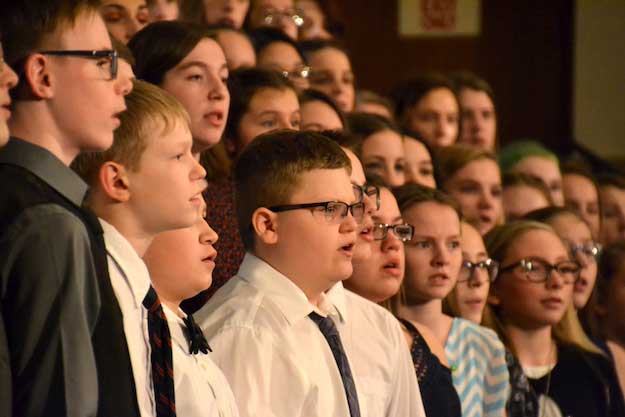 Photos by Tom Rivers
ALBION – Russell Kingdollar, center, of Albion and other members of the junior high chorus perform today at Albion during the All County Music Festival today, featuring the top music students from Albion, Holley, Kendall, Lyndonville and Medina.
There were about 200 students in today's concert. The students and their directors were challenged by Friday's snow day, which denied them a day of rehearsals.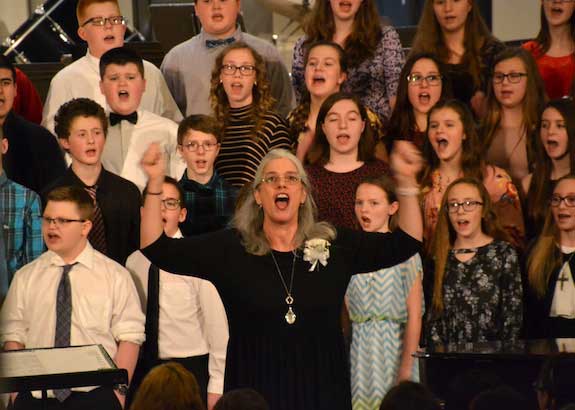 Elizabeth Banner, a Brockport music teacher, led the junior high chorus. She also tried to get the crowd to join in singing, "Give Us Hope." The chorus also performed, "Sing Dem Herrn," "Didn't My Lord Deliver Daniel," and "(If It Ain't Got That Swing)."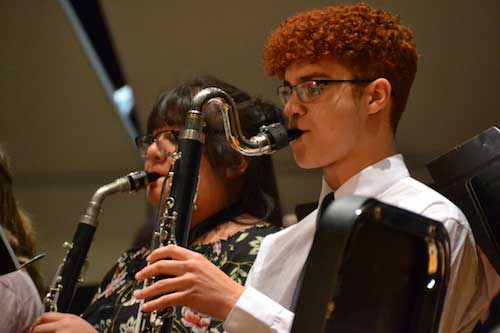 Trenton Crews of Medina and Cassie Serafin of Albion were members of the senior high band.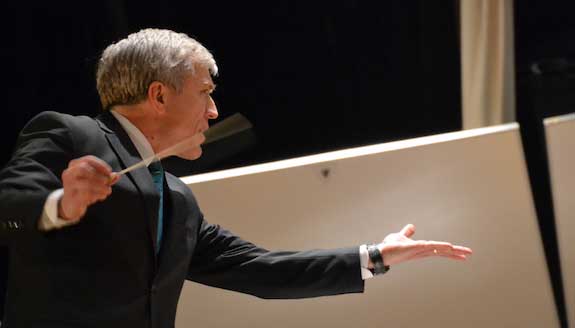 Dr. Paul Shewan, professor of instrumental music and conducting at Roberts Wesleyan College in Rochester, directed the senior high band, which performed, "First Suite in Eb," "Mt. Everest," and "Billboard March."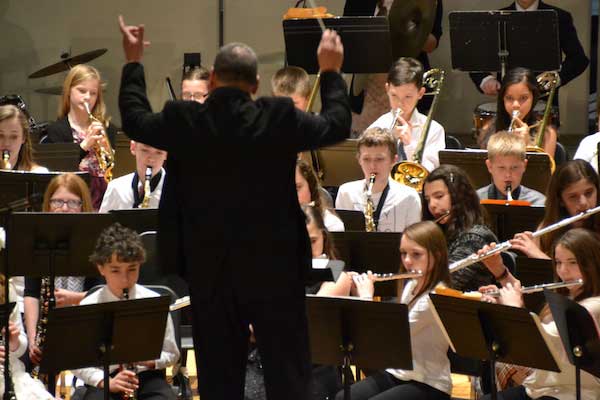 Kevin McLaud, a retired music teacher and band director at Pavilion, led the elementary school band today, which performed, ""Engines of Resistance," "Scarborough Fair," Funkytown," and "Sweet Caroline."