After 2-year absence, the circus comes to town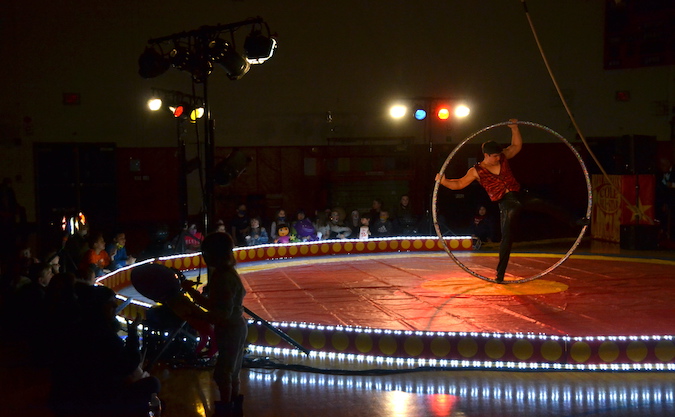 Photos by Tom Rivers
HOLLEY – A performer with Billy Martin's All Star Circus entertains the crowd on Wednesday during the first of two shows at the Holley Elementary School Intermediate Gym.
The circus was back after most of its schedule was wiped out the past 23 months due to Covid-19 concerns and restrictions.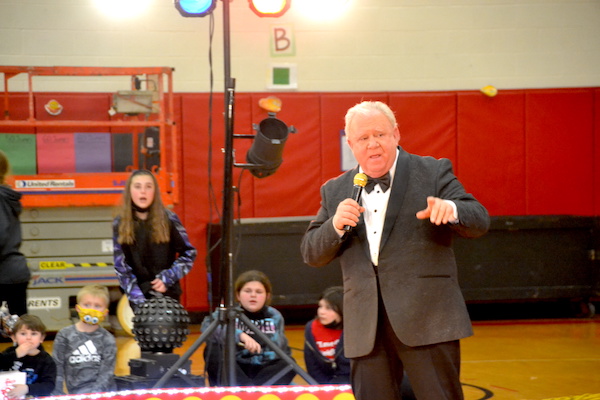 Billy Martin has led the circus the past 45 years. Since the group returned to performing iits New York and Pennsylvania tour on Feb. 1, they have been greeted with big crowds.
"It's very emotional," Martin said during intermission of the first show. "I thought people might have forgotten about us."
The circus was able to survive the past two years working out of an amusement park in Iowa for 21 weeks in both 2020 and 2021.
Martin said the group is happy to be back performing in small towns. The tour started Feb. 1 in Lyons.
They perform today in Leroy, then Friday in Medina at the Wise Middle School Gym for shows at 5:15 and 7:15 p.m. On Tuesday the circus will be at Albion with shows at 5 and 7 p.m.
Kids get in for free and tickets for adults are $10 in advance or $15 at the door.
Some of the proceeds from Holley's performances went to the National Honor Society.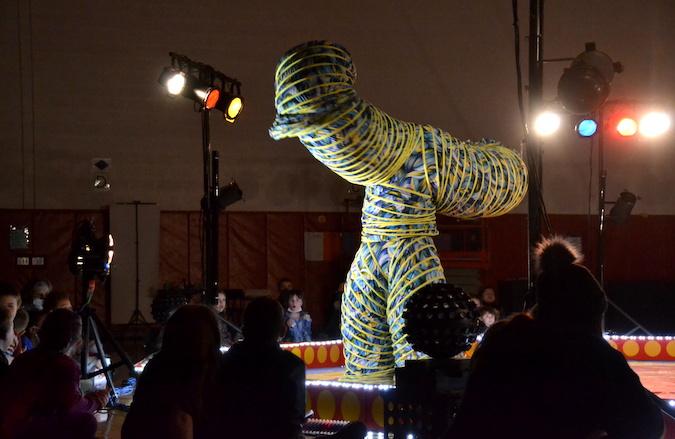 Slinko, a crowd favorite, is back in the ring for Billy Martin's Cole All Star Circus.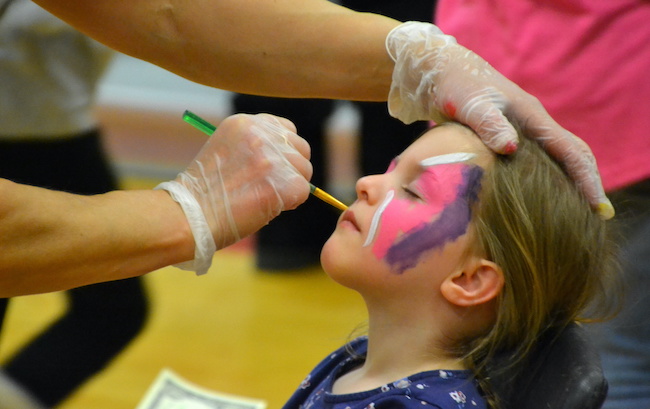 Maggie Edmonds, 4, of Holley gets her face painted during intermission.
The circus is doing two shows at schools in New York to help reduce the crowd capacity. Holley had a full house for the first show on Wednesday.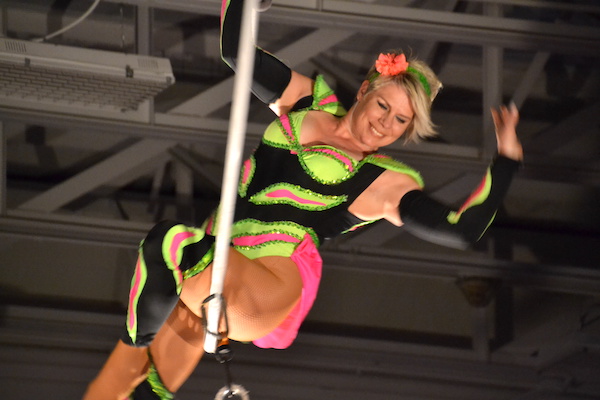 Angela is back performing her aerial acrobatics.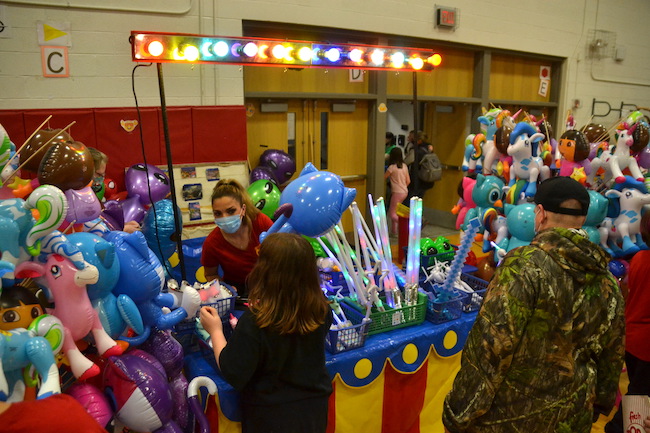 The souvenirs were popular at Holley.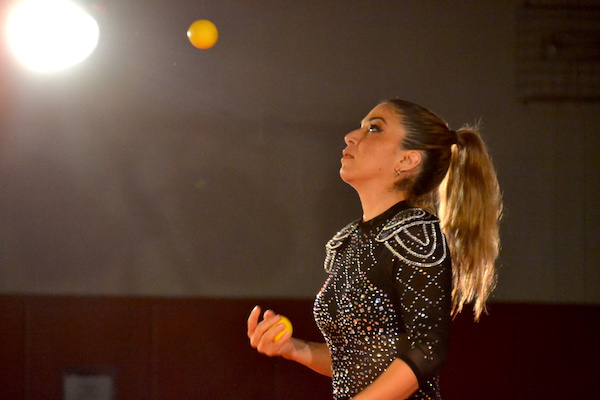 A juggler tests her skills in front of a capacity crowd in the gym.
For more information on the circus, click here.
---
Editor's Note: For the Friday shows in Medina there aren't presale tickets available for adults. Tickets are only sold at the door. Kids are free with a paying adult. Adult tickets are $15 unless you have a $5 off coupon. Coupons are available at the following locations: Orleans County YMCA, Lee-Whedon Library, Orleans Community Health/Medina Memorial Hospital, Oak Orchard Main Office, Lyndonville Main Office, Champs Mini-Mart on 104, Rudy's, Mark's Pizzeria, Cusimano's, Avanti's, Marathon gas station in Medina on 31, Kwik Fill in Medina, Chop Shop Pizza in Gasport, Crosby's gas station in Middleport on 31, and Middleport Family Health in Middleport.