AFD remembers more than 140 firefighters during annual memorial service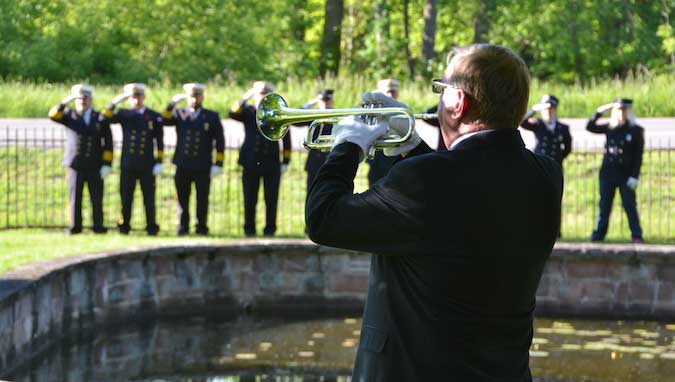 Photos by Tom Rivers
ALBION – David Warren of Kent plays Taps during a memorial service at Mount Albion Cemetery for the Albion Fire Department.
The AFD holds an annual service at the cemetery on the northwest side where there is a memorial pond and monument for the fire department.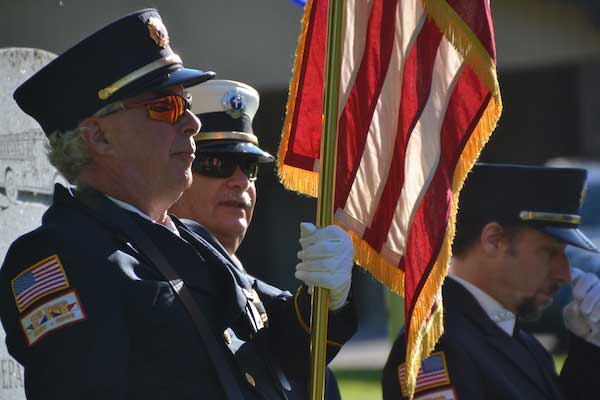 Al Cheverie holds the American flag during the service. Gregg Marston, a firefighter and the AFD chaplain, is at center and Fred Piano is at right.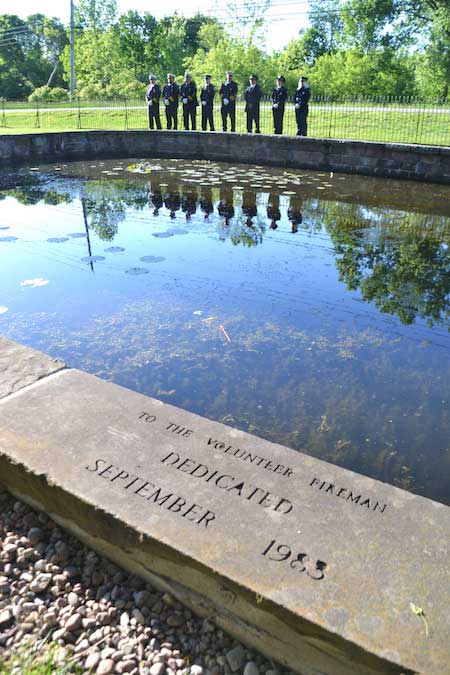 The memorial pond was dedicated to the Albion firefighters in 1983, when Donna Rodden was the mayor.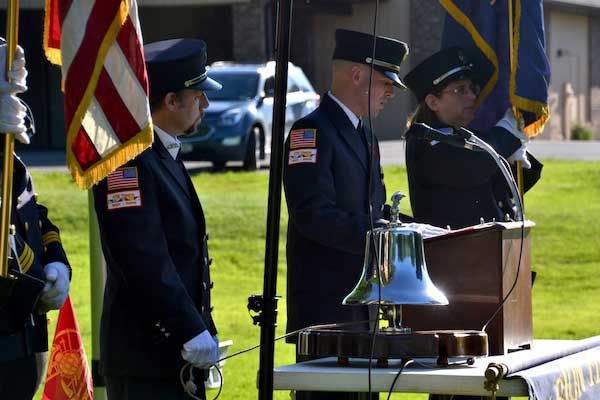 Steven Papponetti reads the names of firefighters who have passed away. The AFD formed in 1831 and about 140 members have died since its founding.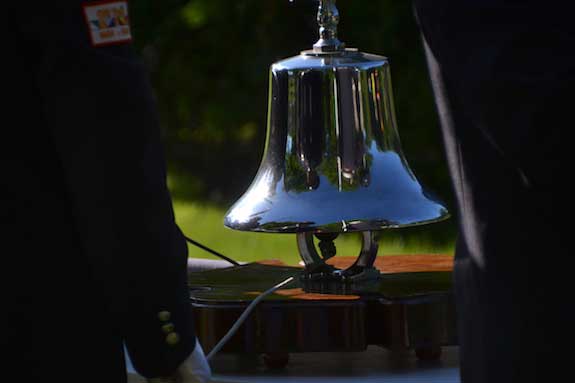 Fred Piano rang the bell after each name was announced. The AFD remembered firefighters from its earliest days and also more recent members including Jim Herdendorf who died in 2017, Roger Webb in 2018, and so far in 2019, Donald O'Hearn, Lawrence "Larrie" DiPalma, Andrew "Bill" Pecorella and Lynn Miller.
Gregg Marston opens the service by the monument at the cemetery along Route 31. Jan Cheverie, right, holds the Fire Department's flag.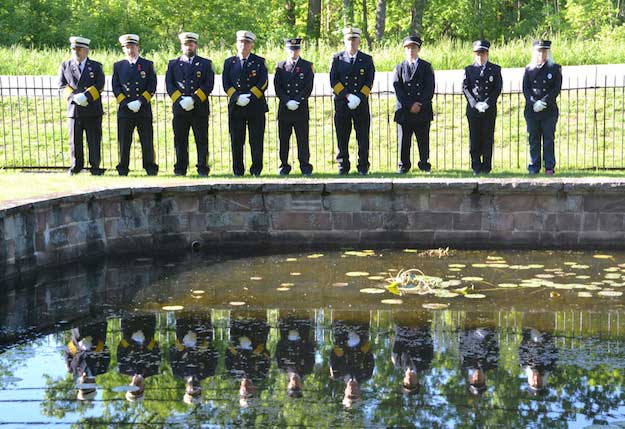 These firefighters attended the service on Thursday evening. They include, from left: Fire Chief Harry Papponetti, Jeremy Graham, Rob Conner, Darryl Szklany, Steven Papponetti, Dale Banker, A.J. Fisher, Jenny Johnston and Heather Johnston.
Firefighters read the name of Jason Johnston, Jenny's son and Heather's brother. Jason died on Dec. 26, 2009 while serving with the Army in the war in Afghanistan. He is the only soldier from Orleans County to die in combat in Afghanistan.