Aerial views of new roofs on Albion, Kendall schools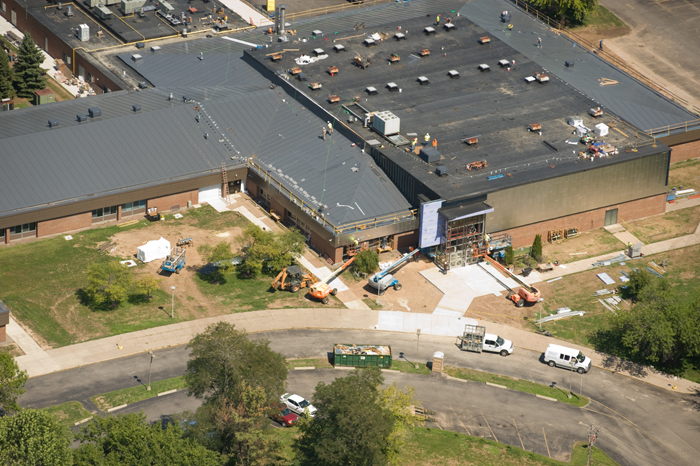 Photos courtesy of Bruce Landis
Contractors have been busy this summer at Albion and Kendall school districts replacing roofs at both school districts. The top photo shows work at the new front entrance to the junior-senior high school at Kendall.
Bruce Landis of Photo by Bruce in Albion took photos from up high of the new roofs.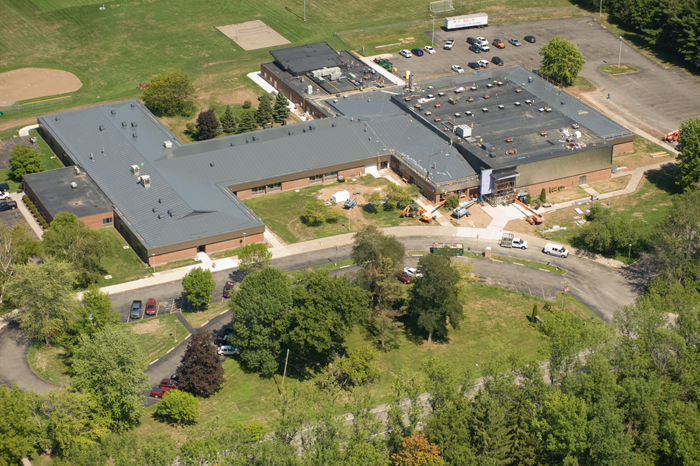 Kendall has replaced roofs on both the elementary school and junior-senior high school buildings as part of the capital project that included many other upgrades and improvements to the school campus. Elmer W. Davis of Rochester did the roof work $5,782,177.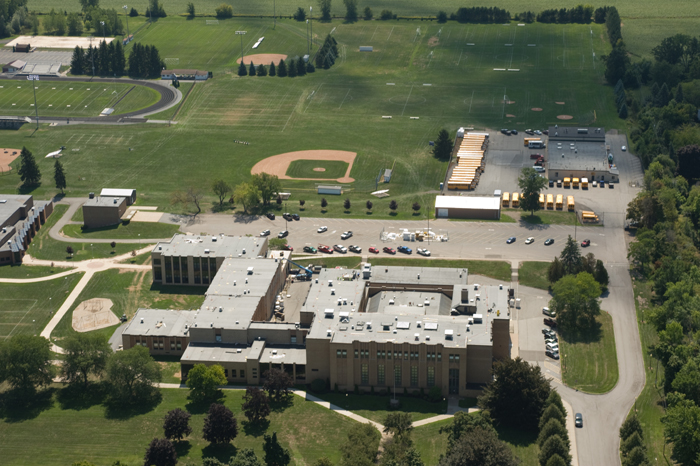 Albion tackled about $2.5 million of roof work over the summer. J & B Installations replaced about two-thirds of the roof on the middle school (pictured) and about half of the elementary school roof over the summer.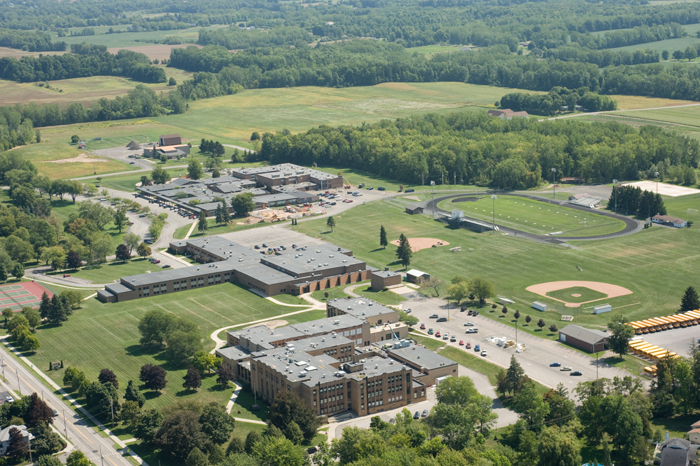 This photo shows nearly the entire Albion school campus, where school starts on Wednesday.