Addition to County Administration Building expected to be complete in May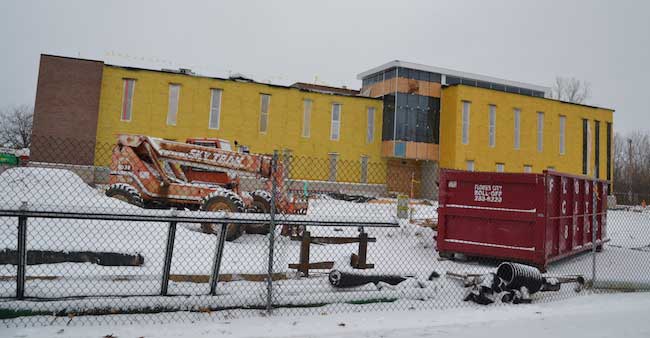 Photos by Tom Rivers
ALBION – The 23,000-square-foot addition to the County Administration Building is shown in late November. The county broke ground on the $10 million project in April.
The construction work is expected to be complete in May with employees likely to be moved in the following month.
Holdsworth Klimowski Construction of Victor is the general contractor for the project.
The addition will be used by 50 county employees from the Health Department, Board of Elections, information technology department and the Legislative office and staff. The building will be connected to the current Administration Building with the addition on the south side.
The new space will include a meeting room for the Legislature with about 60 seats. The current Legislative chambers has about 30 seats and is one of the smallest municipal meeting rooms in the county.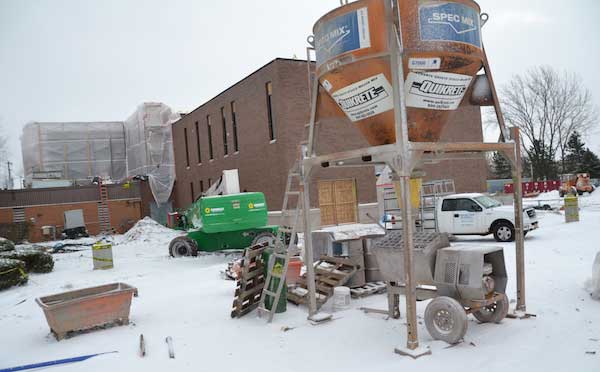 There are currently about 125 people working out of the building for the Department of Social Services, Job Development, Tourism, Planning and Development, Office for the Aging, Department of Motor Vehicles, and Personnel.
The County Legislature approved a maximum bond of $10,063,881 for the addition to the building on Route 31, behind the nursing home. The bond is expected to be about $6.5 million due to grants for the project. The county has already been approved for a $3,682,748 state grant towards the project and State Sen. Robert Ortt also secured a $200,000 state grant.
The larger state grant includes funds to create space at the neighboring Mental Health Building for a primary doctor from Oak Orchard Health.