Addition taking shape at County Administration Building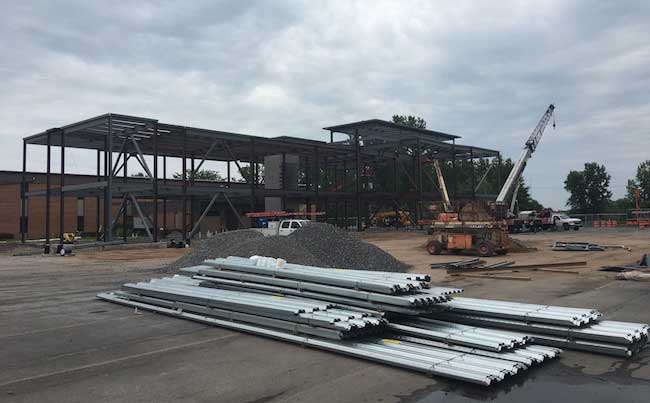 Photos by Tom Rivers
ALBION – Contractors have been busy the past three months working on an addition to the County Administration Building.
These photos taken this afternoon show progress with the $10 million project that will add 23,000 square feet to the complex on Route 31.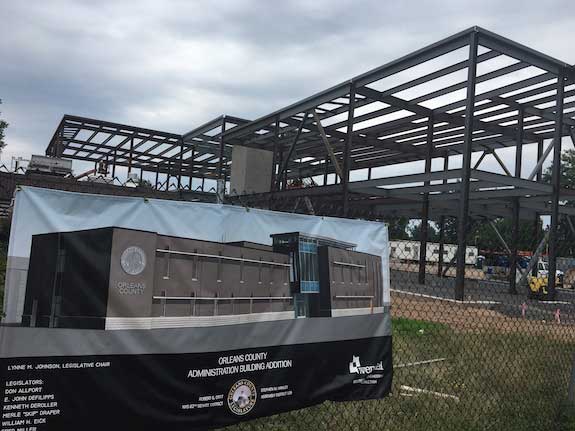 Construction is expected to take about 15 months until the building is ready for about 50 employees from the Health Department, Board of Elections, information technology department and the County Legislature's office and staff.
The new space will include a meeting room for the Legislature with about 60 seats. The current Legislative chambers has about 30 seats and is one of the smallest municipal meeting rooms in the county.
The building will be connected to the current Administration Building with the addition on the south side. There are currently about 125 people working out of the building for the Department of Social Services, Office for the Aging, Job Development, Tourism, Planning and Development, Department of Motor Vehicles, and Personnel.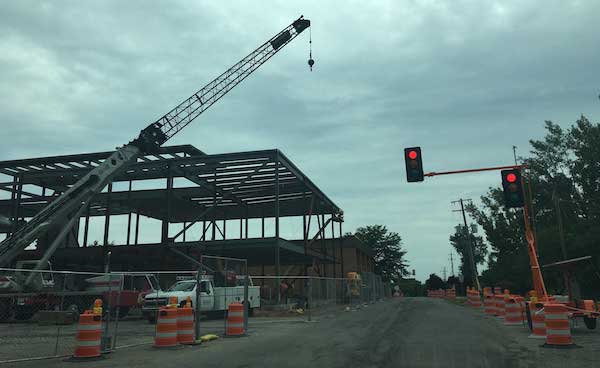 A temporary traffic light helps with the traffic flow through the construction zone.
Holdsworth Klimowski Construction of Victor is the general contractor for the project.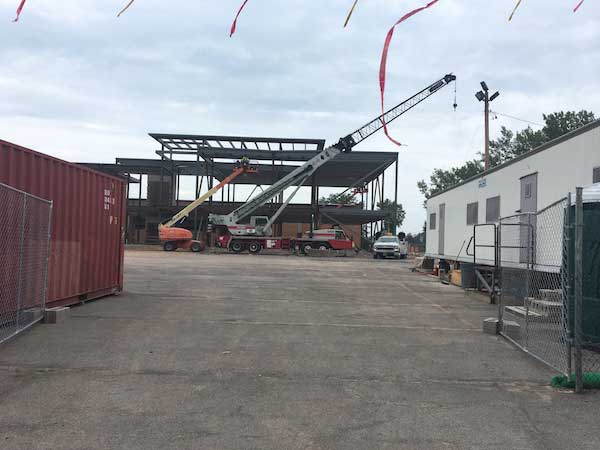 ---
You're here checking the site, so you know: Orleans Hub is a vital resource for our community. Day in and day out, we share information and insights that matter to those who live and work in the towns, villages and hamlets of our county. Local advertisers help make the Hub possible, and so can you.

Donate today to keep Orleans Hub healthy and accessible to all. Thank you!
---