Accident with no injuries shuts down section of 98 for about a half hour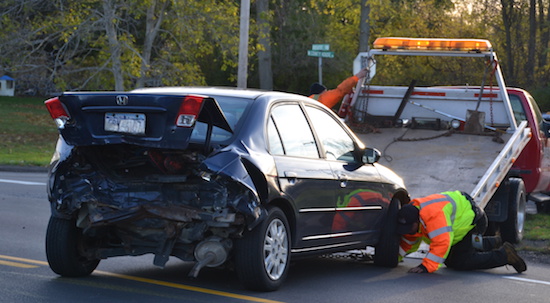 Photos by Tom Rivers
ALBION – No one was injured in a two-car accident at about 4:45 p.m. on Route 98 at the County House Road intersection.
The accident shut down 98 from County House Road to Allen Road for about a half hour.
Deputies on the scene said two vehicles were headed north when one stopped to turn left on County House Road. The vehicle behind struck the car attempting to turn.
'They were very lucky," said Albion Fire Chief Harry Papponetti.
He said the intersection has been the scene of many accidents over the years. There is a dip on 98 just south of County House Road.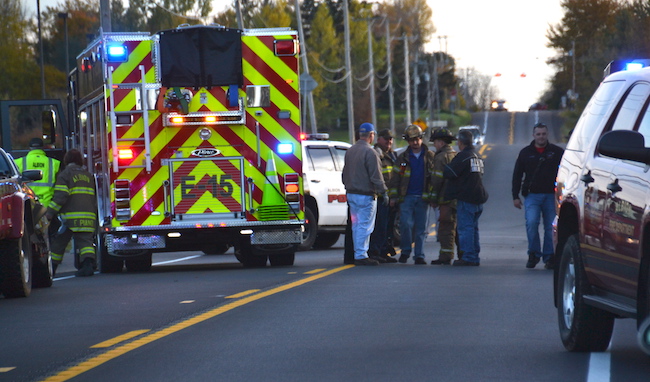 Albion firefighters, Albion police, the Orleans County Sheriff's Department and Central Orleans Volunteer Ambulance responded to the scene. No one needed to be transported by COVA. (Frank's Auto provided the towing.)
First responders were initially worried that one of the drivers suffered a serious injury, but that driver was wearing makeup with fake blood as part of a Halloween costume.
Firefighters responded with a new fire truck that has been in service for about a month. The new triple combination pumping engine replaces a pumper from 1974 and a smaller truck with extrication equipment used to respond to motor vehicle accidents.