Abundant Harvest church sells 200 beef on weck dinners at apple festival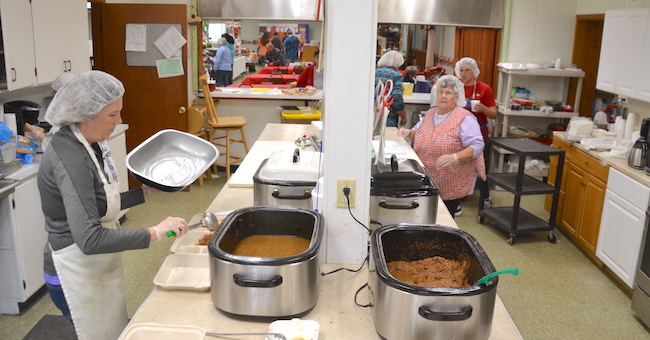 Photos by Tom Rivers
KNOWLESVILLE – The United Methodist Church of the Abundant Harvest welcomed the community for its annual Apple Festival on Saturday in Knowlesville.
Church volunteers served 200 beef and weck dinners and also many apple and pumpkin pies.
Paul Dresser, left, and Kathy Luescher, right, were among the church workers who were busy in the kitchen making the dinners that included potatoes and salads.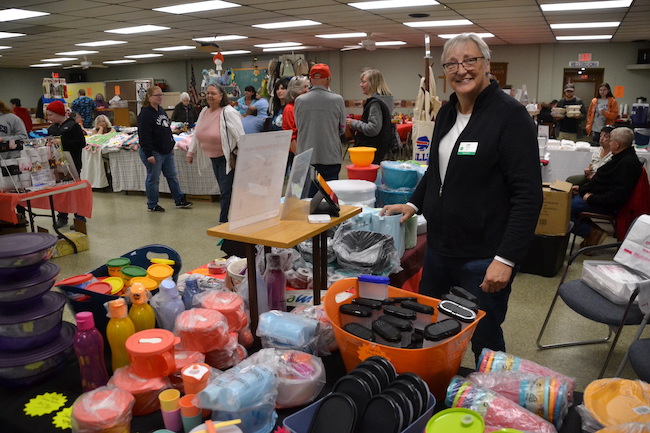 The fellowship hall was filled with vendors. There were about 20 vendors total including Judy Szulis, who was selling Tupperware. She has been selling Tupperware for 15 years and was happy to show off new colors and sustainable products.
"It's not your grandmother's Tupperware," Szulis said.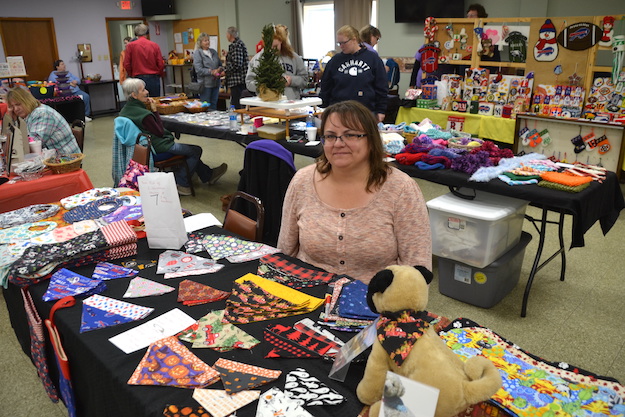 Annette Mrzywka of Holley was among the vendors. She and her mother Sue Lear and daughter Natalie Mrzywka team in "Stitched After Hours." They make reading pillows, dog bandanas, stockings, bibs and other embroidered items.
Their most popular item on Saturday was a Buffalo Bills-themed dog bandana.