About 200 run Strawberry Festival race this morning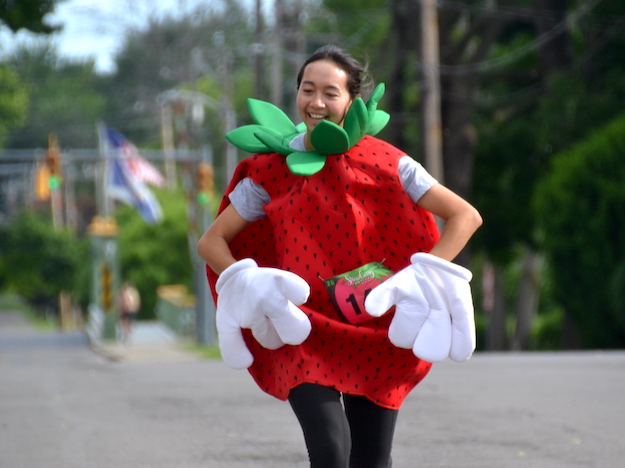 Photos by Tom Rivers
ALBION – Jessica Sardina wears the Strawberry costume during today's Albion Strawberry Festival 5K/8K race.
Sardina lives in California and is visiting family in Medina. She is a third-grade teacher who relished the role as The Strawberry, waving to spectators and encouraging the runners during the race.
About 200 people completed the race this morning, an event organized by Bert Gallman and Wolfpack Multisport.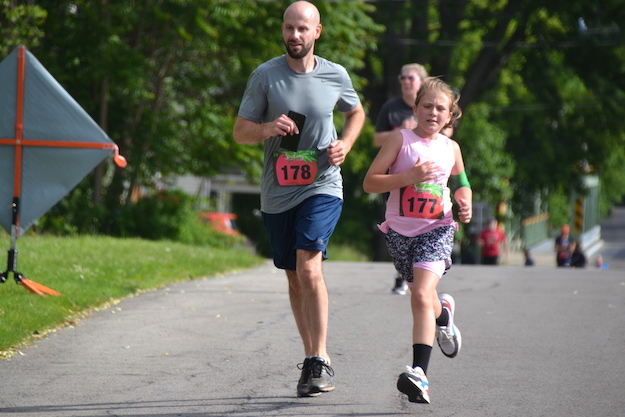 Adam Grillo and his daughter Lena, 10, of Albion round the corner at Ingersoll Street and East State Street in the home stretch of the race.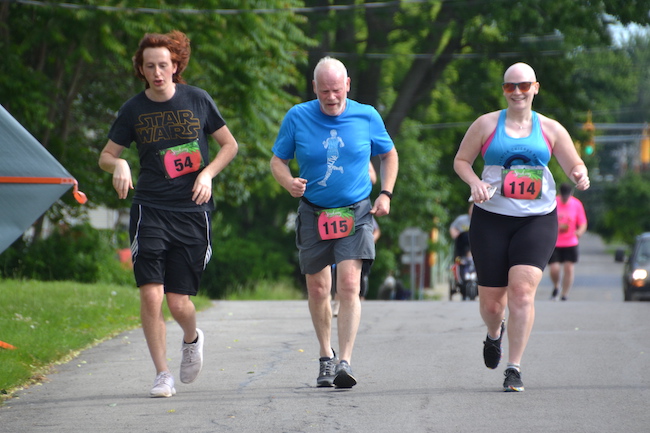 Steve LaLonde, center, of Albion ran the race with his daughter Joyce and her fiancé Nate Birnbaun of Washington, D.C.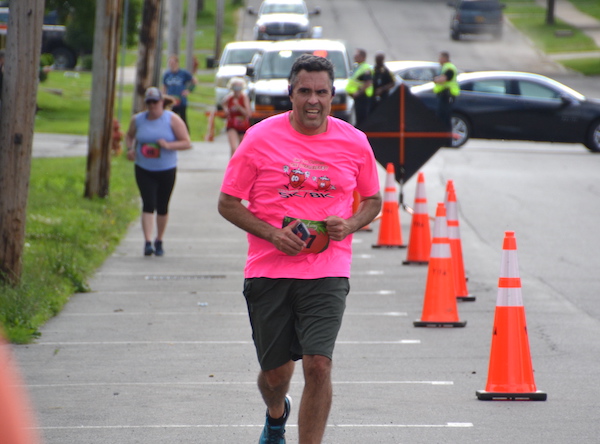 Jason Smith, the former Lyndonville school superintendent, finishes the 8-kilometer race. Smith is a regular at the local races. He now is superintendent of Batavia schools.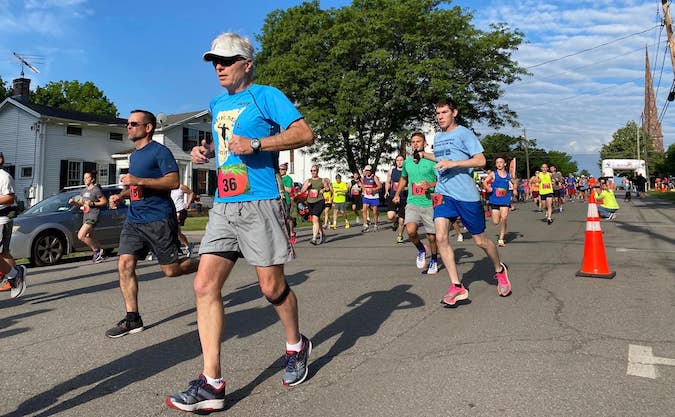 Alden Cayea of Medina, third from right in blue shorts won the 5K.