About 200 Medina students work on service projects on Impact Day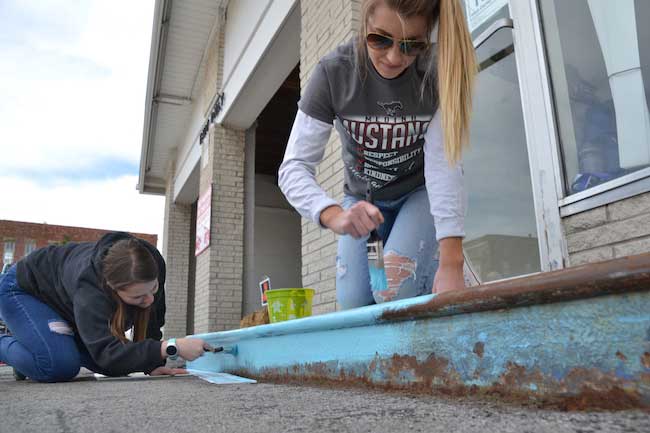 Photos by Tom Rivers
MEDINA – About 200 Medina students spent half of the school day working on service projects at the school and in the community as part of Mustangs Make an Impact Day.
Medina 10th-grader Haley Hurt, left, and substitute teacher Madelin Pheltz painted at the Canal Village Farmers' Market on West Center Street.
The community service projects originated two years ago from the IMPACT (Influencing Many People As Concerned Teens) students with staff rallying behind the effort.
Medina had a half day of school and students volunteered to help with many projects around the community and at the school district.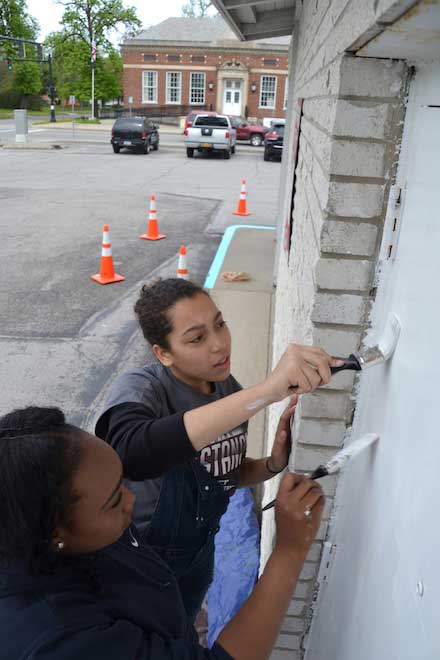 Neveah Conley, back, and Valencia Bloom paint the door on the Canal Village Farmers' Market across from the Post Office.
"It's nice to do things for the community," Bloom said. "It's the least we can do and it's fun."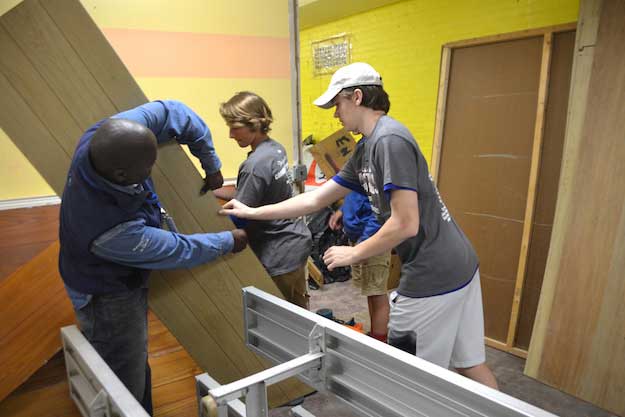 Xander Payne, back center, and Brendan Luthart, right, help Dan Doctor, the school district's director of community outreach, make more room in the basement of the YMCA, where the district runs an after-school tutoring program that also includes games. The YMCA was among the many sites where students worked on a service project.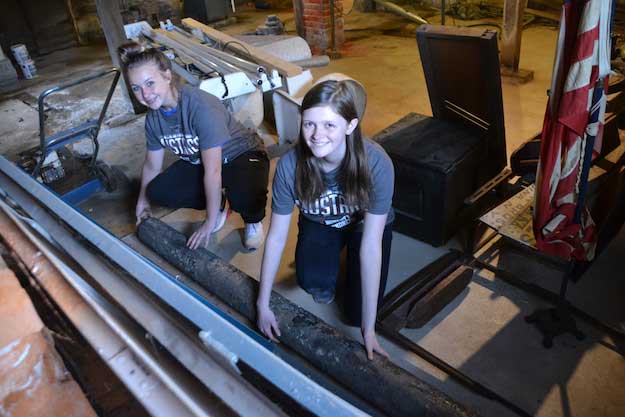 Lily Joe Carpenter, left, and Arella Biesinger are shown in the basement of the Medina Historical Society with an wooden water line, part of the village's early infrastructure. They moved several items to basement to make room upstairs for an exhibit at the Historical Society.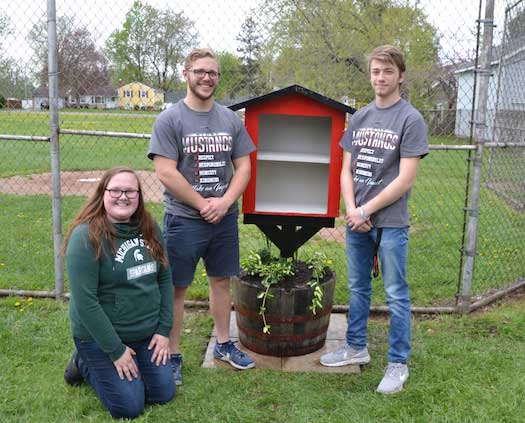 Students set up a new Little Library at Pine Street Park, one of two as part of a pilot program to promote literacy in the community. The library was built by the FFA. It needs a door and some trim. It should be ready on Saturday. (Another Little Library will go at Rotary Park.)
These students include, from left: Kali Schrader, Ian Joseph and Mason Lewis.
Students put paver blocks in the grass, and planted flowers in a half a barrel made of oak. A wooden stand was added to hold the library.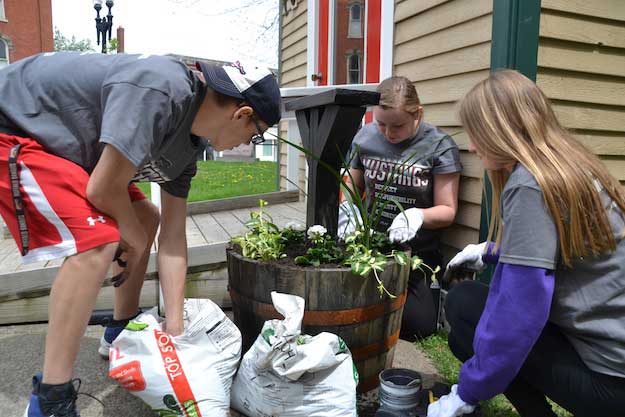 An Impact team also worked on a Little Library at Rotary Park. These students include Mark Reigle, Marguerite Brackenbury and Ashton Laird. The little libraries will be stocked with books, and users are encouraged to take a book to read, and bring one for someone else.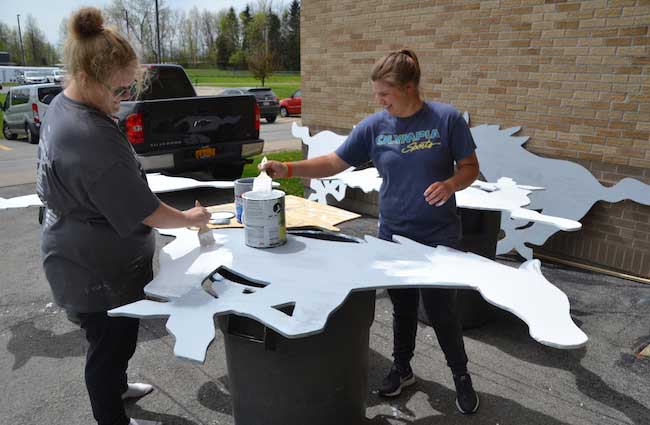 Aubrey Adkins, left, and Melanie Green paint Medina Mustang logos that will get a final coat of red paint and be secured to the tennis courts to promote Mustang pride. Students in Eric Valley's art classes made the wooden signs. Valley, the school's athletic director, first made them about three years ago for Vets Park where three are mounted on the dugouts. Four others are displayed inside the high school gym.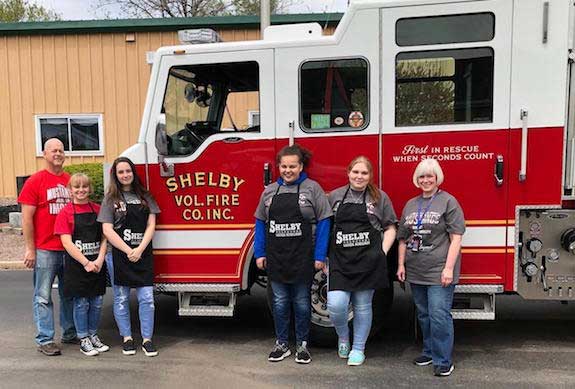 Photo courtesy of Tim Petry: Shelby Volunteer Fire Company President Tim Petry sent in this photo and offered his appreciation for Medina students and staff who helped wash and wrap potatoes for the fire company's Mother's Day chicken barbecue. The students include Dakota Alexander, Ava Page, Anastasia Smith and Jelia Howard, with staff members John Sherman and Pam Nowak.
Students also worked on projects at Medina Fire Department, the East Shelby fire station and the Medina police station.