About 200 firefighters from 3 counties practice extrication drills at Lyons Collision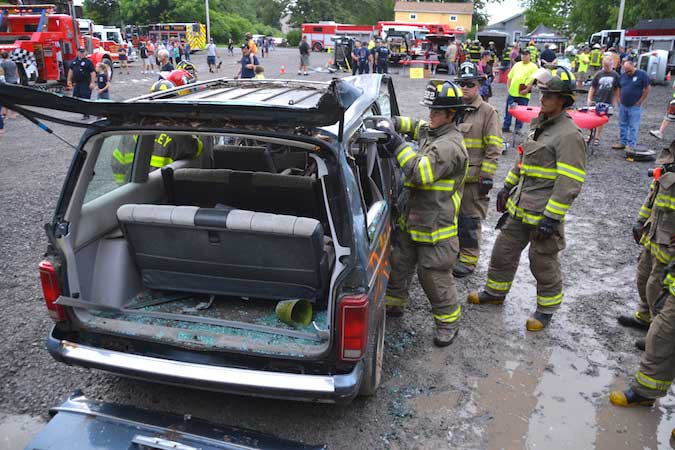 Photos by Tom Rivers
MEDINA – About 200 firefighters from three counties practiced extrication drills this evening at Lyons Collision. The top photo shows Vito Muoio of the South Byron Fire Company using a Hurst tool to cut into a vehicle.
David Dunn Salvage in Middleport allowed 14 vehicles to be used for the drills.
Jeff Lyons of Lyons Collision organized the sixth annual event at Lyons which included demonstrations and drills. Several companies that sell rescue tools were at the event, with equipment available to try on a vehicle. Firefighters could pry open doors and cut through metal.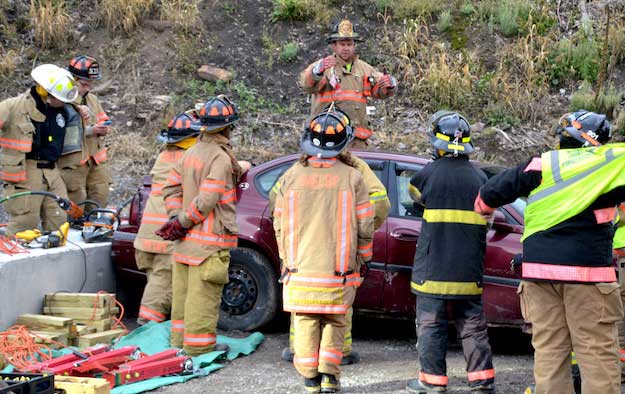 Jason Watts, back center, gives Shelby firefighters some instructions before they removed doors and cut up the car.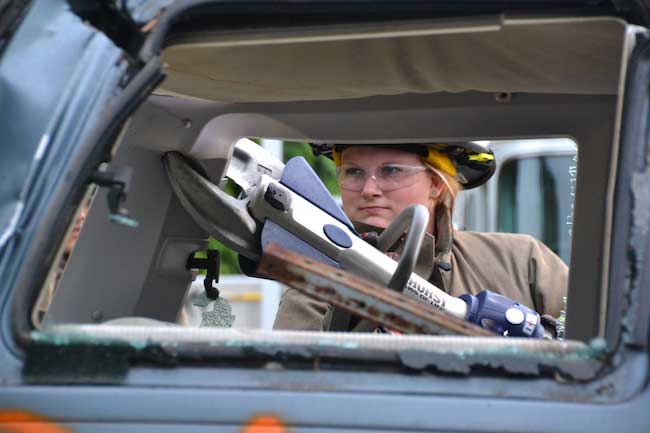 Nicole Boldt of the South Byron Fire Company uses a Hurst cutter to break apart the back end of a vehicle. The South Byron firefighters practiced with the extrication tools alongside firefighters from Clarendon.
The drills were a chance for the firefighters to try tools from other departments and also practice mutual aid.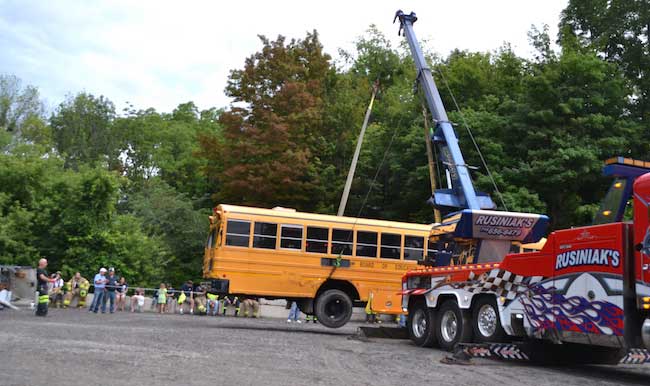 Rusiniak's Service in Buffalo brought the machine with a 360-degree boom. The powerful "rotator" can grab vehicles that weigh up to 115,000 pounds and swing them out of the way so rescue personnel can work on patients or free trapped people in a vehicle.
Rusiniak's uses a mini crane to move a bus. The company works with Lyons on many calls involving tractor trailers and large vehicles.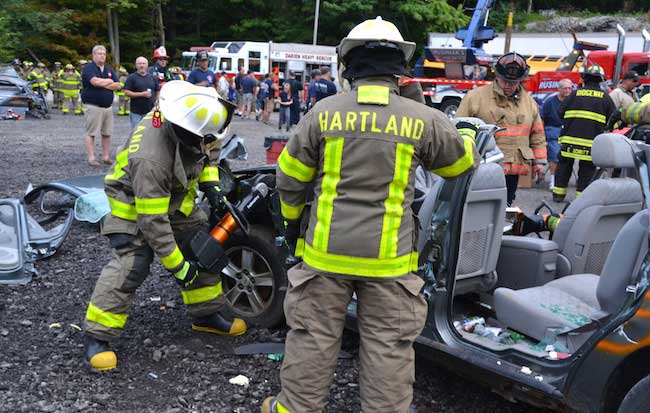 Firefighters from Hartland practice with the extrication tools. There were firefighters from Orleans, Genesee and Niagara counties at the training exercise.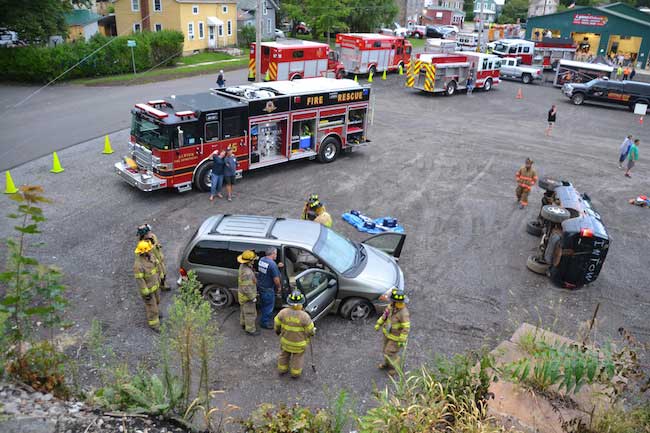 Albion and Barre firefighters worked together to remove doors and glass from this SUV.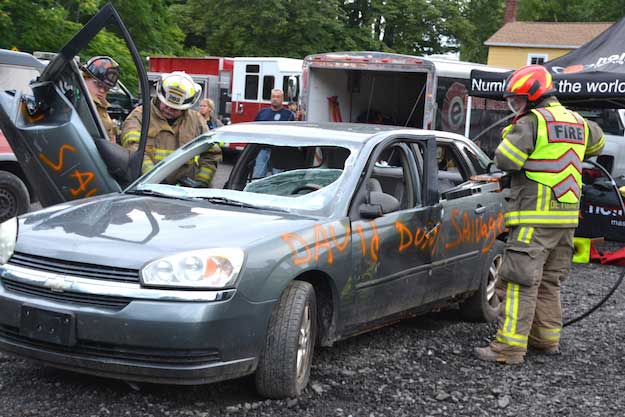 Jon DeYoung Jr. of Clarendon uses a spreader to open a jammed door.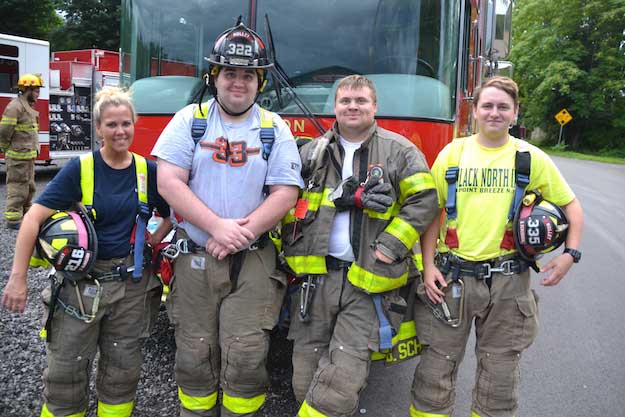 These Holley firefighters were grateful for the chance to practice with extrication tools. The firefighters include, from left: Shannon McMillion, Anthony Wright, Justin McMillion and Bailey Schubmehl.